IOF demolish a residence in Khallet Ad-Dabe'a – Masafer Yatta / Hebron governorate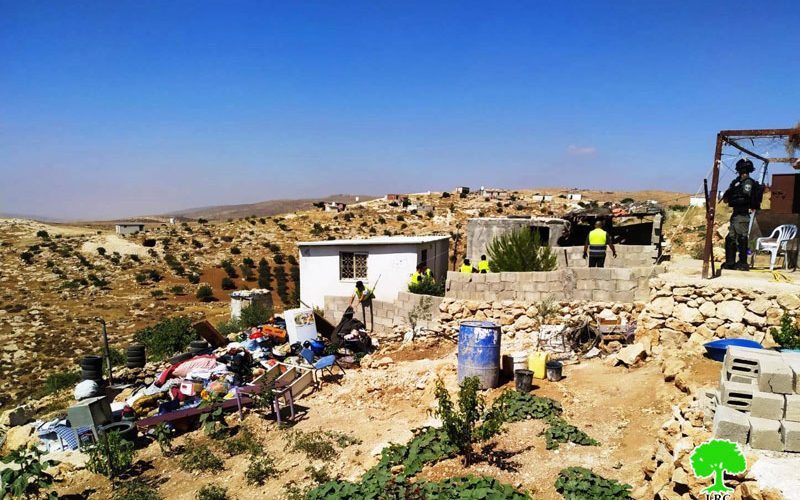 Violation: demolition of a residence
Date:17/06/2019.
Location: Khallet Ad-Dabe'a – Yatta town/ Hebron governorate.
Perpetrator:  The Israeli occupation civil administration.
Victims: Family of Mohammad Dababsa.
Description:
Monday 17 June 2019, the Israeli occupation authorities demolished a house that belongs to Mohammad Dababsa from Khallet Ad-Dabe'a , on the pretext of building without licenses in C area.
An army force accompanied by a bulldozer raided Khallet Ad-Dabe'a , and threw Dababsa luggage to the floor before they completely demolished his residence. Reportedly, the targeted residence is built of Baton and bricks since 2018, and has an area of 20 m2 , the house consists of one room and was donated by a human rights organization, Dababsa is the supporter of a family of 12 , 7 of them are children.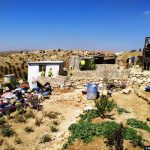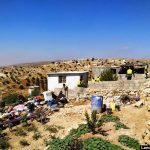 Photos 1+2: The house during the demolition
The family used to live in 3 rooms , the occupation forces demolished one of them and the other 2 rooms are threatened of demolition.
The occupation authorities served a halt of work order on the targeted room in 4/2/2019 , on the pretext of building without licenses. In Fact, occupation authorities never give permits to Palestinians , and rush to demolish their structures.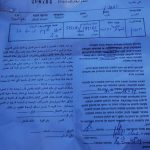 Photo 3: the halt of work military order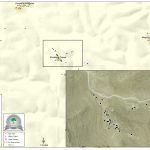 The occupation authorities heavily target Palestinian structures in Masafer Yatta and surrounding Bedouin communities , in order to push them out of their areas , and transform it into a colonial reserve.
For more information about the structure, read the following report:
Issuing a Halt of Work order on a residential room in Khallet Ad-Dabe'a – East Yatta / Hebron governorate
About Khallet Al-Dabe'a:
It is located to the east of Yatta town and is considered one of the communities of the Masafer Yatta area. The hamlet populates 100 residents, who live off of agriculture and livestock husbandry.
Khallet Al-Dabe'a is run by Masafer Yatta village council. The hamlet is linked to Yatta town by an unpaved road, most of the town's houses are built of bricks and steal sheets , and does not cotain any services center.
International Conventions and agreements pertaining to house and residents demolition:
 The Universal Declaration of Human Rights:
Article 17: " (1) Everyone has the right to own property alone as well as in association with others.
(2) No one shall be arbitrarily deprived of his property."
The 1907 the Hague Convention
 Article 23: " In addition to the prohibitions provided by special Conventions, it is especially forbidden to destroy or seize the enemy's property, unless such destruction or seizure be imperatively demanded by the necessities of war."
The Geneva Fourth convention
Article 53: "  Any destruction by the Occupying Power of real or personal property belonging individually or collectively to private persons, or to the State, or to other public authorities, or to social or cooperative organizations, is prohibited, except where such destruction is rendered absolutely necessary by military operations."
The International Covenant on Economic, Social and Cultural Rights:
Article 11.1 states: "The States Parties to the present Covenant recognize the right of everyone to an adequate standard of living for himself and his family, including adequate food, clothing and housing, and to the continuous improvement of living conditions. The States Parties will take appropriate steps to ensure the realization of this right, recognizing to this effect the essential importance of international co-operation based on free consent".
Prepared by
 The Land Research Center
LRC