Self- Demolition of an agricultural barracks in Deir Balout town/ Salfit governorate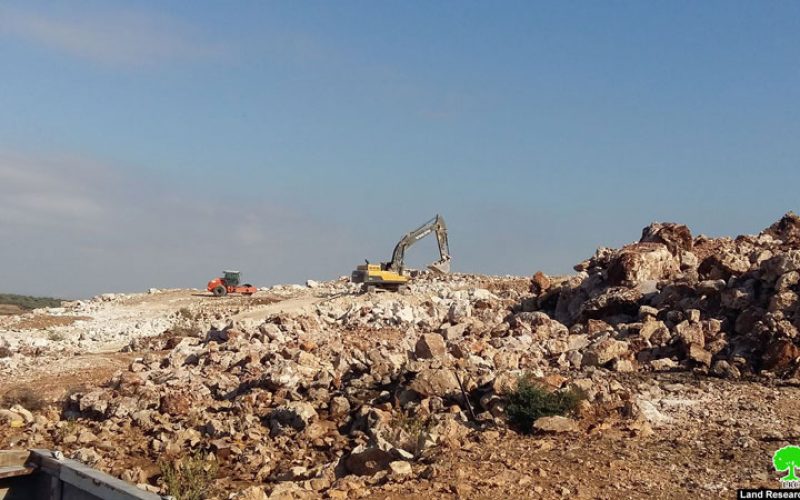 Violation: forcing a farmer to demolish his agricultural barracks.
Location: Deir Ballut / west Salfit governorate.
Date: August – 9- 2018.
Perpetrator: Israeli occupation army.
Victim: Farmer Tayseer Abdullah.
Description:
While "Leshem" settlement is expanding west of Salfit governorate, few meters away, the Israeli occupation army forces farmer Ahmad Edrees (56 years) to dismantle his own barracks used for animal husbandry claiming that it is built on a "state's land" .
Field observation shows that the dismantled part has an area of 16 m2. The targeted barracks lies close to "Leshem" settlement in Deir Ballout.
Affected farmer, Tayseer Abdullah told LRC observer:
" I am a victim of daily Israeli assaults, Since the beginning of preparing surrounding lands to expand "Leshem" settlement. In August, officer of state's properties from the Israeli civil administration showed up and told me that parts of my land are "state's property" and I have to evict the mentioned parts within a week and dismantle my barracks, before the Occupation authorities implant the operation on my expenses, which lead me to dismantle some of my barracks, but the Occupation army assaults did not stop, they aim to evict me from the location whatever it takes, this farm is my only source of income for my 10 family members"
Photo 1: Dismantled parts of the barracks.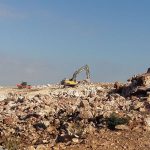 Photo 2: Expanding "Leshem" illegal colony.
Destroying agricultural lands:
At the same time Farmer Tayseer was forcedly dismantling his own barracks, and only few meters away from some farmers houses, the occupation's bulldozers were ravaging nearby agricultural lands and preparing them to build more housing units in "Leshem" illegal settlement.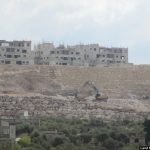 Photo 3: Expanding "Leshem" settlement close to farmers' homes in Deir Ballut area.
Last April, The Israeli Supreme Court refused petition applied by some farmers of the area against the court's decree of transforming wide areas of agricultural land into Israeli state's properties and under control of the civil administration, which threatens many residential and agricultural facilities in the area.
The Village of Deir Ballut[1]:
The village is located on the Green Line west of the Governorate of Salfit at a distance of 20 kilometers from the City of Salfit. The total area of the village is about 13,941 dunums of which 503 dunums are its built-up area. Its population is about 3873, according to the 2017 census, most of whom depend on agriculture as the main source of income.
The dependency of agriculture has risen sharply after the inception of the second Intifada due to the inability to access Israeli job market.
The main agricultural products of the village include garlic, okra, cucumbers, wheat and olives. The presence of a water spring in Wadi Al Ain in the southern parts of the village has helped the agricultural sector to prosper. A for the drinking water of the residents of the village, they rely on water cisterns as well as on the Israeli Water Company.
In terms of the main clans in the village, there are 9 of them including Tuffaha, Khair, Abdullah, Qasem, Qaroush, Mishel, Mustafa, Musa and Hadrous
[1] GIS-LRC