Issuing a Halt of Work order on a residential room in Khallet Ad-Dabe'a – East Yatta / Hebron governorate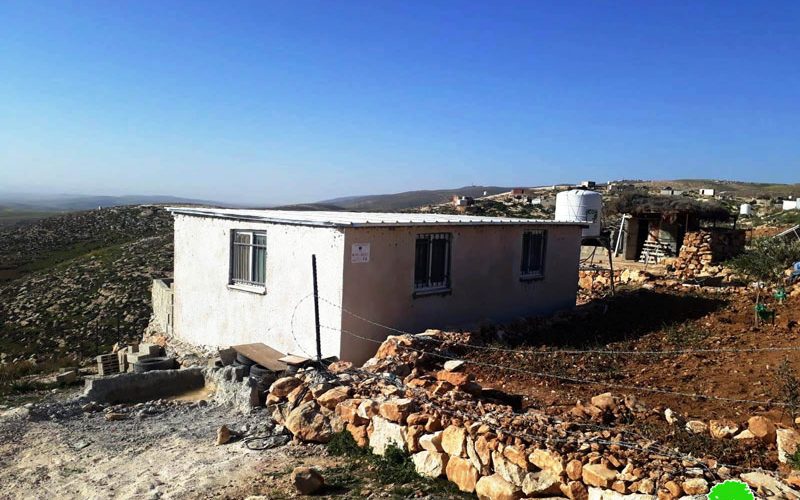 Violation: Halt of Work military order.
Date: 04/02/2019.
Location: Khallet Ad-Dabe'a – Yatta / Hebron Governorate.
Perpetrator: The Israeli occupation civil administration.
Victims: Citizen Mohammad Dababsa.
Description:
A vehicle from the Israeli occupation civil administration and an army patrol raided Khallet Ad-Dabe'a , and served a halt of work order to a residential room belongs to Mohammad Dababsa.
The military order (766704) , ordered the immediate stoppage of construction , on the pretext of building before getting proper licenses from the occupation, and set (18/2/2019 )as the date of the subcommittee  session to decide the fate of the structure.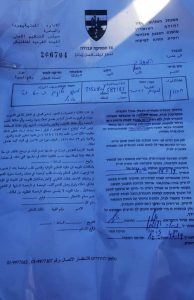 Photo 1: the military order
The targeted room is reported to have an area of 20 m2 , it was an asylum for Dababsa family (13 members , 5 children) .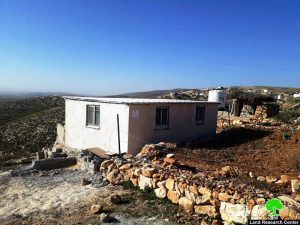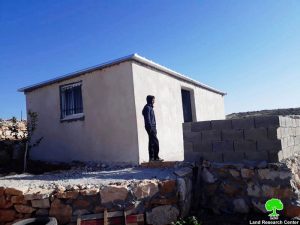 Photos 2+3: The targeted room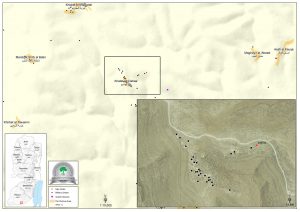 Khallet Ad-Dabe'a mayor told LRC reporter, that all structures of khallet Ad-Dabe'a are now threatened of demolition.
About Khallet Al-Dabe'a:
It is located to the east of Yatta town and is considered one of the communities of the Masafer Yatta area. The hamlet populates 100 residents, who live off of agriculture and livestock husbandry.
Khallet Al-Dabe'a is run by Masafer Yatta village council. The hamlet is linked to Yatta town by an unpaved road.