Stop-Work order on agricultural structure in the Hebron town of Yatta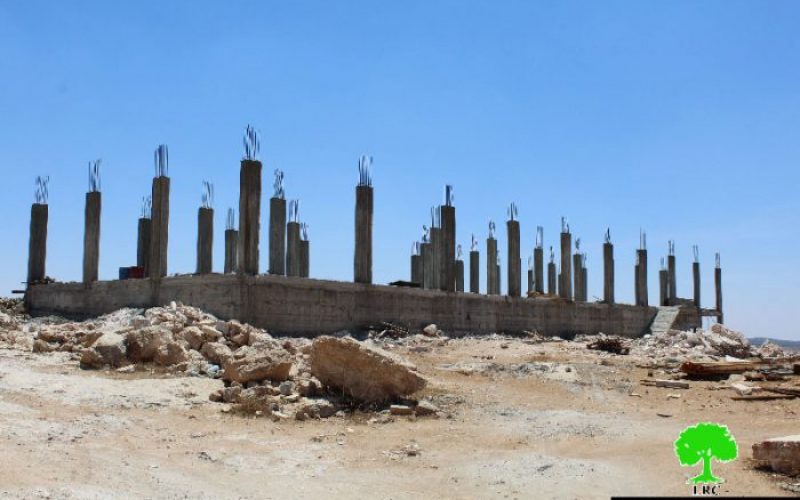 Violation: serving a Stop-work order
Location: Wad Jheish- Yatta town
Date: July 25, 2016
Perpetrators: Israel Civil Administration
Victims: Citizen Ahmad Abu Qbeitah
Details:
Israeli Occupation Forces on July 25, 2016 served a stop-work order on an agricultural structure belonging to citizen Ahmad Abu Qbeitah in the area of Wad Jheish, southeast AL-Samou' village on the claim of "unlicensed construction".
Abu Qbeitah said that a military vehicle accompanied by a staff from the so-called Israel Civil Administration arrived at the location of the agricultural structure, issued the stop-work notice and took photos of the delivery operation.
The military order number 202058 mentioned that the structure was built without proper building permit and ordered a halt on construction works. August 17, 2016 was assigned as the hearing session of the Inspection Sub-Committee- Israel Civil Administration in the Israeli court of Beit El colony to consider whether to demolish the structure or restore its previous status.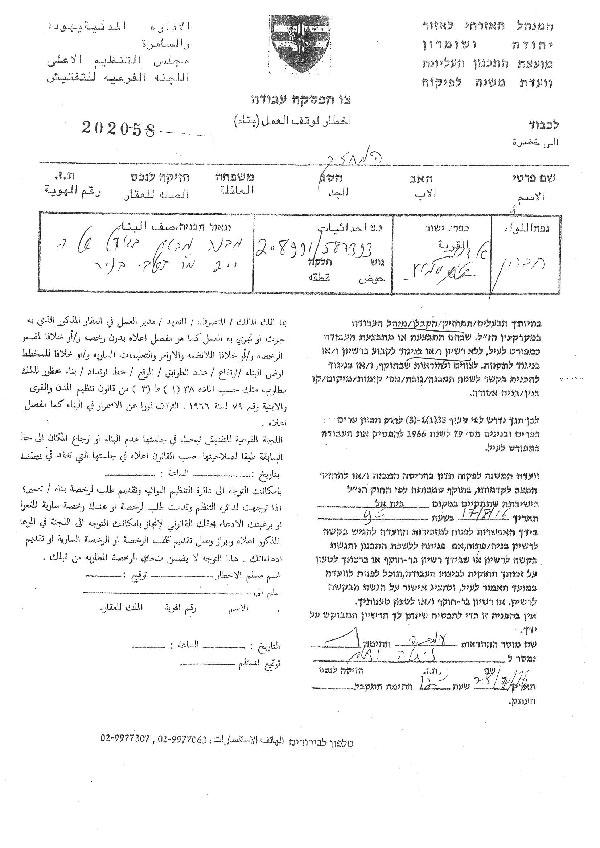 Photo 1: the stop-work order
It should be marked that the targeted structure is a 780m2 cement foundation with cement pillars. The owner intended to establish a chicken husbandry to become a source of living for his ten member family.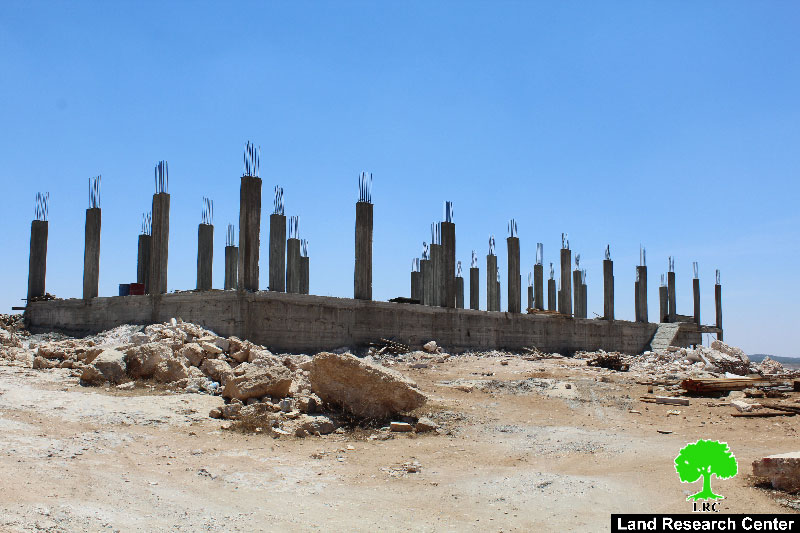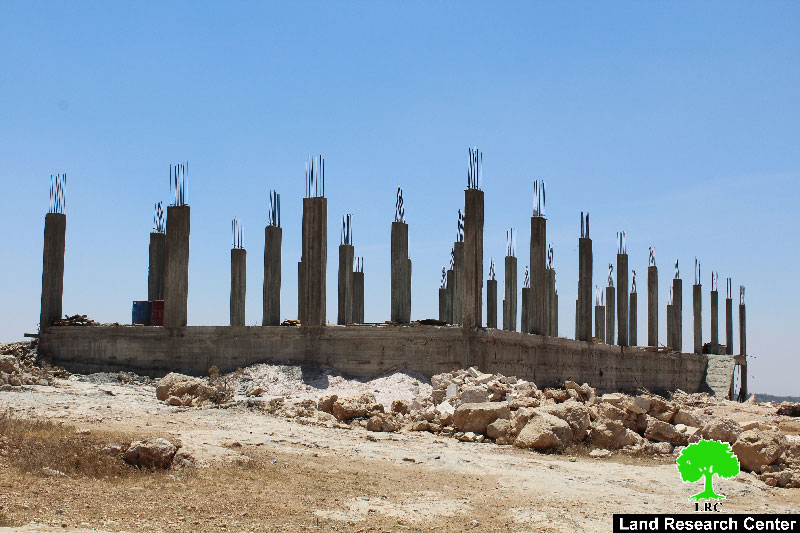 Photo 2+3: the target structure
Noteworthy, the targeted structure overlooks Mezadot Yehuda colony that is established on confiscated lands from the villagers. Also, the area is edged by the bypass road number 317 from the east and the south. The road links all colonies established in Hebron governorate with other colonies in the occupied territories of 1948.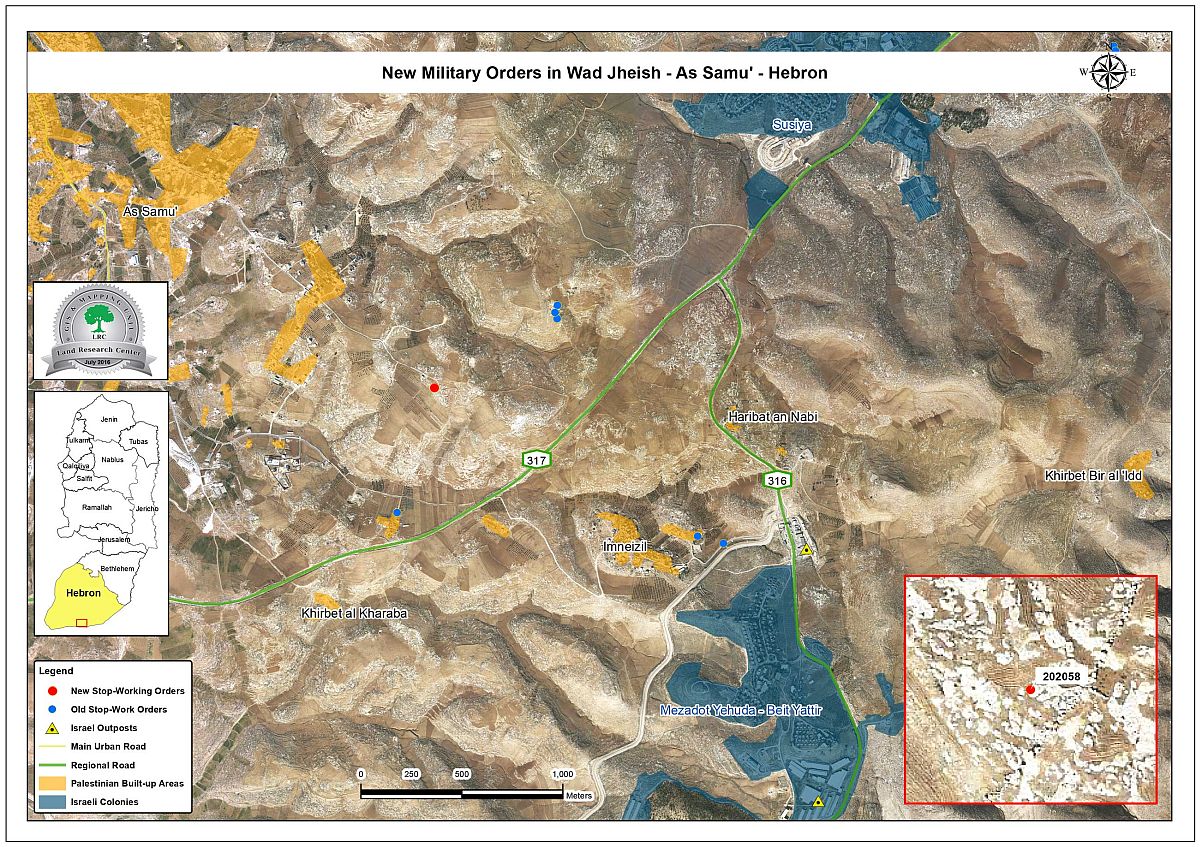 Prepared by
The Land Research Center
LRC