Eviction orders on Ibziq Bedouin community on the claim of holding military trainings in the area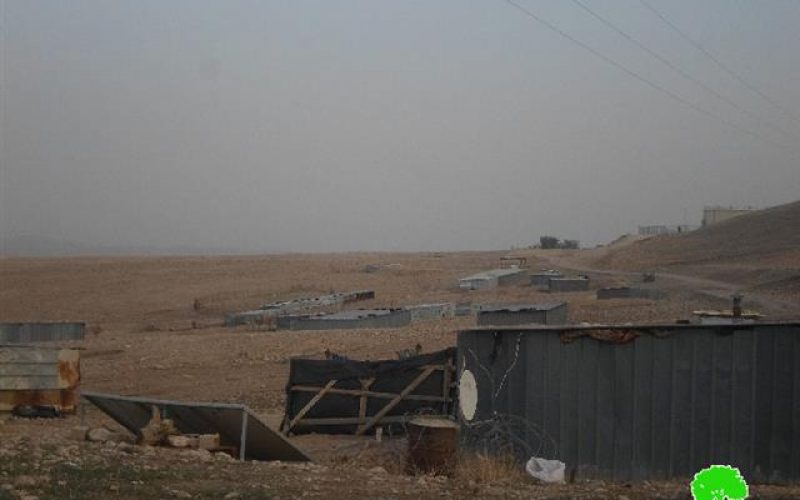 Violation

: eviction order on a community

Location: Khirbet Ibziq- Tubas
Date: January 13, 2016
Perpetrators: Israeli Occupation Forces
Victims: 14 Bedouin families (68 members including 46 children)
Details:
Israeli Occupation Forces on January 13, 2016 raided the area of Khirbet Ibziq, northeast Tubas city and delivered some residents eviction military orders. The eviction was assigned on January 27, 2016 on the claim of conducting military trainings in the area.
This measure will negatively affect 14 Bedouin families (68 members including 46 children). Such people live in metal slaps structures and make living off of sheep husbandry.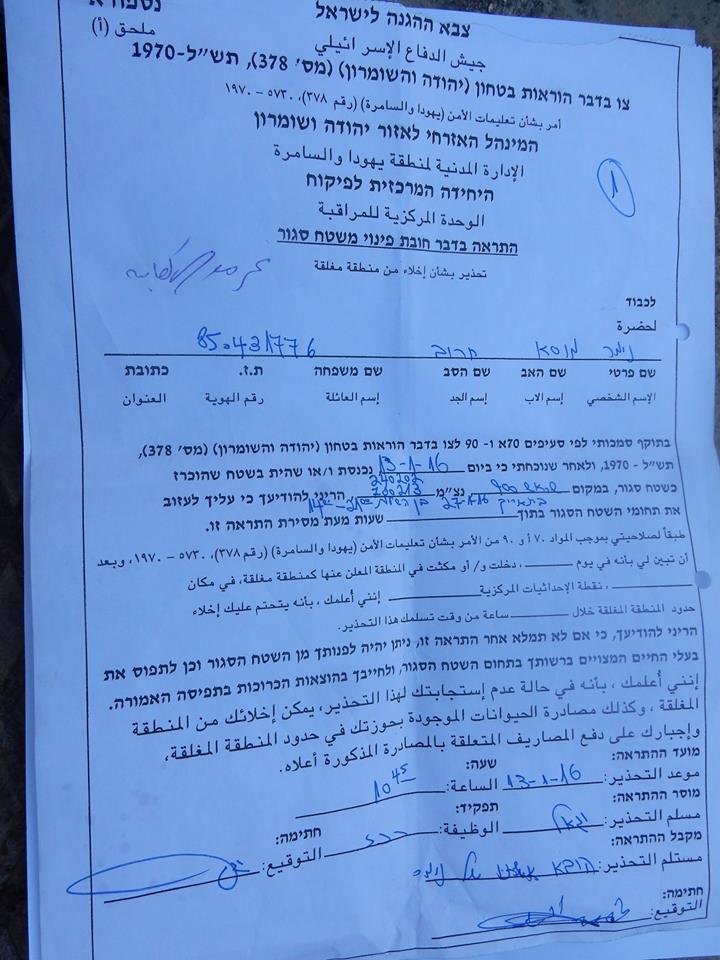 Photo 1: the eviction order
The responsible of Al-Ghoor file, Mutaz Bsharat, told a researcher from Land Research Center that the military trainings are conducted in synchronization with sheep reproduction season and winter and summer crops. This is to say that the occupation aims at causing huge damage and losses to strike the Palestinian presence in the area.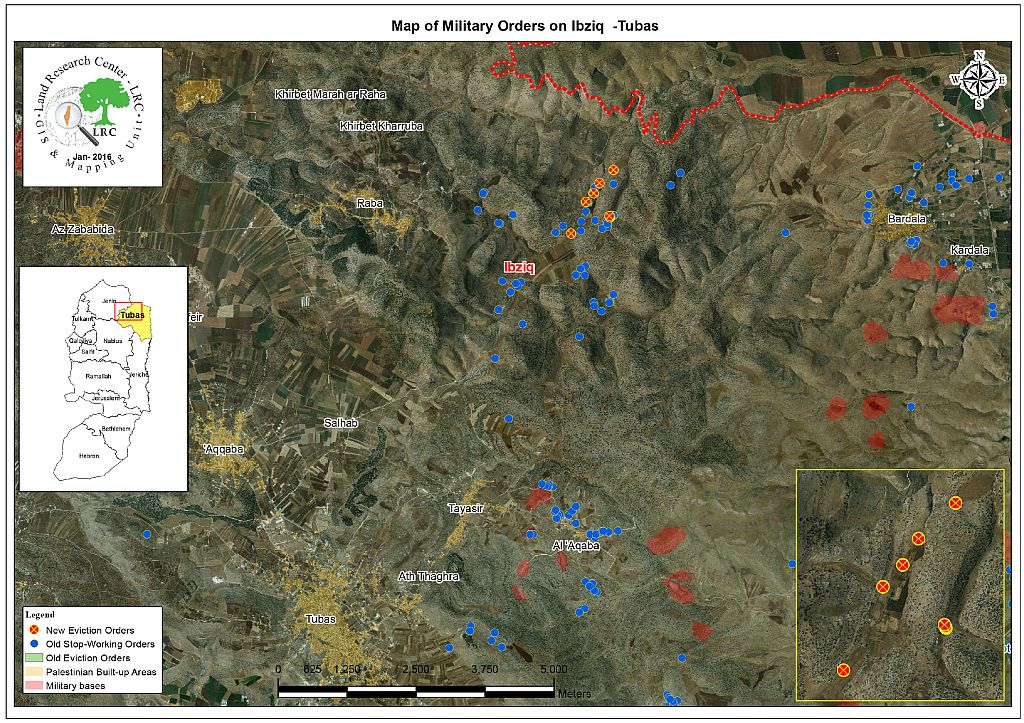 According to the data of Tubas governorate, the affected people are namely: ( Imad Hroub, Nimer Hroub, Islam Hroub, Mithkal Naghnaghiyeh, Muath Naghnaghiyeh, Adel Hroub, Mohammad Nassrallah, Abdelkarim Hroub, Iqab Hroub, Ali Hroub, Mustafa Hroub, Turki Turkman and Hayel Turkman).
It is clear the Israeli occupation intends to conduct military trainings in random areas of Palestinian Jordan Valley (Al-Ghoor). It is reported that most of the Bedouin communities in the area were targeted with eviction and got affected of such measures. Houses and structures became targets for Israeli bullets and missiles. Not only, a number of the area's residents got killed and others were injured due to the leftovers of such trainings.
Prepared by
The Land Research Center
LRC