Halt of Work Notice targets a House in Imreha village / Jenin Governorate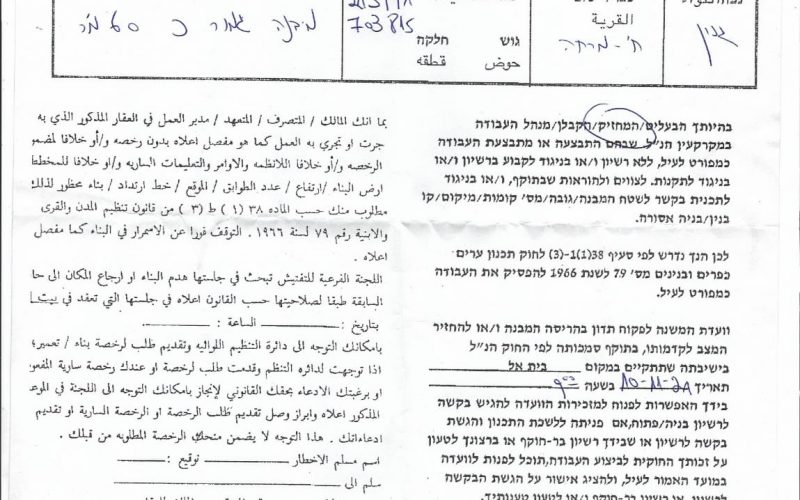 Violation: Halt of Work Notice for an inhabited house.
Location: Imreha village / Jenin Governorate.
Date: October 31st 2021.
Perpetrators: The building inspector at the Israeli Civil Administration.
Victims: Citizen Nawaf Hamdouni.
Description:
Sunday, October 31st 2021, A massive army force accompanied by the building inspector at the Civil Administration raided Imreha village southwest Jenin, and targeted one-floor house (80 m2) built of bricks and concrete north the village, nearby the bypass road between Mevo Dotan Colony and the green line, the targeted house belongs to citizen Nawaf Hamdouni who supports a family of 10, (6 females and 6 children).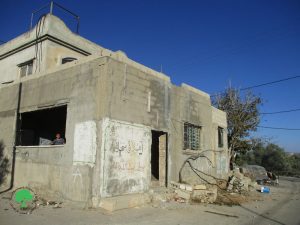 According to military order number (31485) the occupation sat November 10th 2021, as the date of the inspection subcommittee in Beit El military court, in order to decide demolishing the place or returning it to its previous status.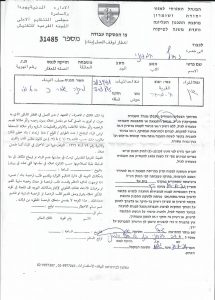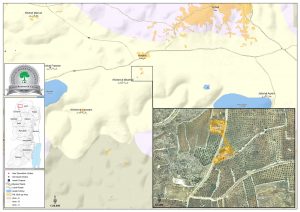 The targeted house was constructed one year ago, and is the only dwelling for the family , after the occupation authorities demolished their house in 2009.
During the past few years, the occupation carried on demolishing many residential and agricultural structures, which left many families homeless.
Residents of Khirbet Imreha suffer from shortage of services and resources, and the village depend on Y'abad  municipality for basic services.
Khirbet Imreha:
16 km southwest Jenin, Khirbet Imreha is surrounded by Ya'bad (northeast) , Israeli evicted colony (Homesh) and Qaffin town (south) , and Kafr Ar-Rai (south).
Imreha has a total population of (329) people until 2017 census , and a total area of 1360 dunums , of which 55 dunums are a built up area for the village , the occupation confiscated 249 of its lands for bypasses 585 and 596.
Oslo accords classified Khirbet Imreha lands as:
B area: 62 dunums.
C area: 1298 dunums.
Prepared by
 The Land Research Center
LRC