Colonial Scheme to Expand "Tel Manshiya" colony on Umm Ar-Rihan lands / North Jenin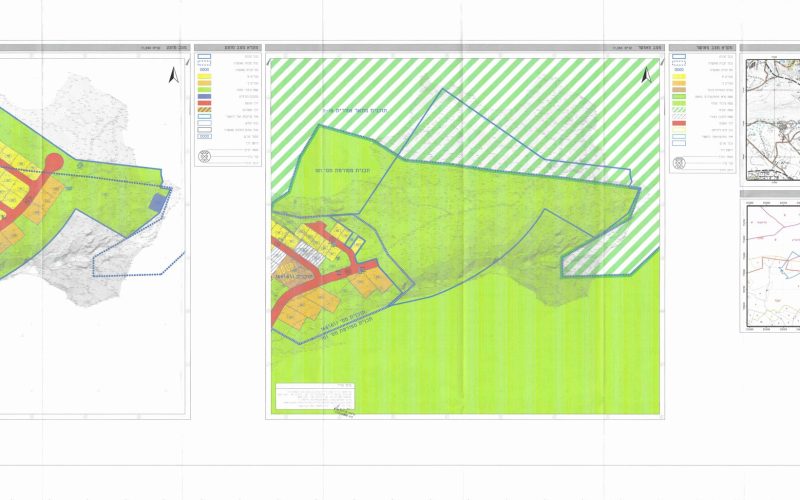 The Israeli Occupation Authorities Ratified a colonial scheme to expand Tel Manshiya colony on confiscated lands in Jenin Governorate, North the West Bank.
Thursday, July 28th 2022, the colonization subcommittee published a post that approved licensing an organizational plan numbered (3/6/166), which will be activated in two weeks after serving the notice.
Israeli Settlement Plan numbered (3/6/166)
The scheme has a total area of (105 dunums), and will install (107 colonial units) on 'Anin and Ya'od towns, the scheme will devour a part of natural block number 2 of Ya'abad town lands , and parts of natural block number (6) in Khallet Salih of 'Anin town.
According to the plan , the new colonial block will be at the northeast of Tel Manshiya colony , it composes of buildings type (Residential A) on a total area of (28 dunums) , residences type (Residential B) on a total area of (9 dunums) , open public area on a total of 53 dunums) and a new colonial road on an area of 12 dunums.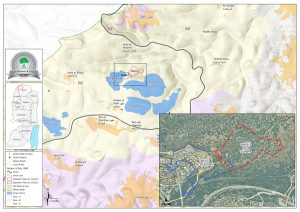 After analyzing the plan , it will obviously eat up Umm Ar-Rihan forest which is annexed by the Annexation and Expansion Wall, in this plan the Israeli government changed allocation of these lands from agricultural lands and forests to construction areas.
Umm Ar-Rihan forest has a total area of (15 thousand dunums) has a distinguished environmental significance, it is a part of Umm Ar-Rihan lands which is blocked by the Annexation and Expansion Wall , and construction is not permitted for Palestinians at this area, while illegal colonies get support from the Israeli Government to expand and develop . And at the time Palestinians do not get licenses to build at the area, and any new constructions are quickly demolished by the Israeli occupation, Colonists supported by the Israeli government build large and expensive buildings.
Prepared by
 The Land Research Center
LRC