Israeli Occupation Forces demolish archeological cemetery in Tubas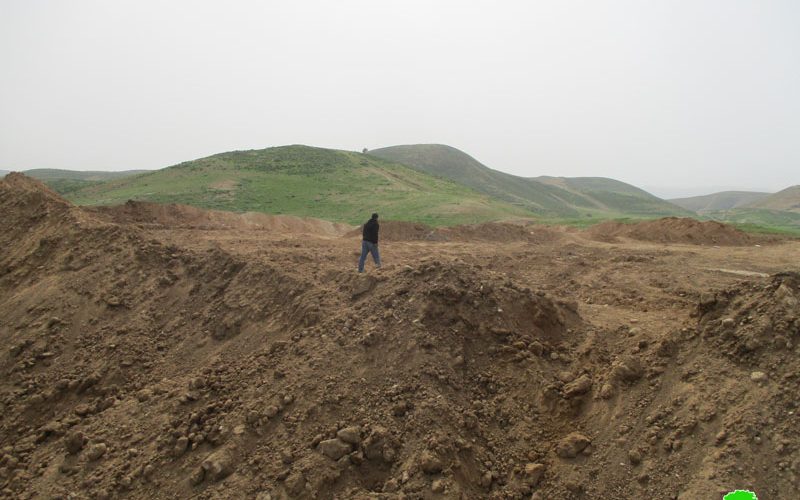 Violation: demolition of cemetery
Location: Al-Farisiya hamlet
Date: March 03, 2018
Perpetrators: Israeli Occupation Forces
Victims: residents of the area
Details:
Israeli Occupation Forces destroyed on March 03, 2018 an archeological cemetery in Al-Farisiya area. Dozers and tanks of the occupation forces ravaged the cemetery and left it in havoc.
The head of Al-Maleh area village council, Abdelraheem Bsharat, told Land Research Center the following:
" The targeted cemetery belong to Al-Suqur clan that lived for so long in the area. It has many earth tombs and is considered an archeological site".
Human Rights activist, Aref Daraghmeh, told Land Research Center the following:
" People of AL-Farisiya were surprised by the force attacking the area. Dozers and tanks headed to the cemetery location, destructed the cemetery and created earth mounds. The occupation then set up military tents in the area for three days before they had withdrew".
The area of Al-Farisiya has witnessed many collective demolitions of all barns and residences over the past five years. All of the barracks and structures in the Al-Farisiya are notified with either stop-work or demolition; orders totaled 70 so far. Israeli Occupation Forces intend to harass Palestinians and impose hardships on their lives to push them out.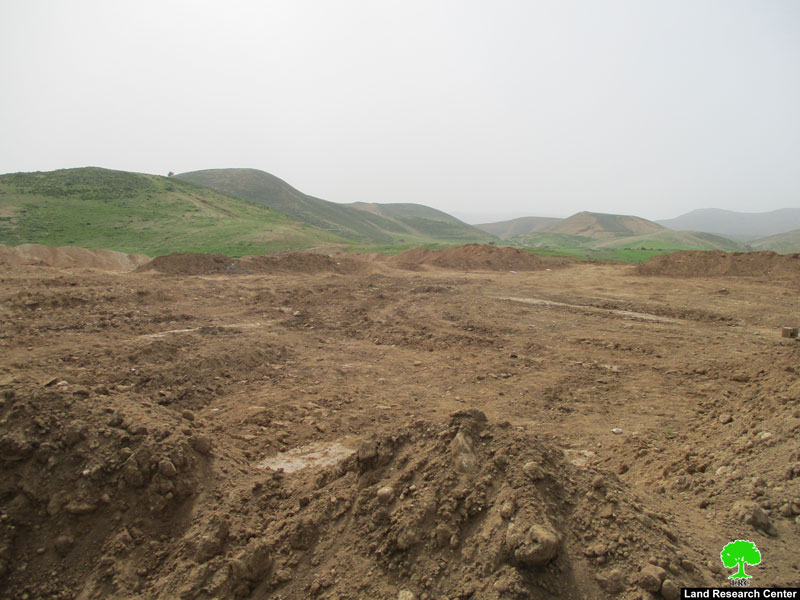 Photos 1-3: the cemetery after being ravaged
Khirbet Al Farisiya:
It is located in the area of Wadi Al Malih in Tubas Governorate at a distance of 20 kilometers to east of the city of Tubas. The lands of the Khirbet stretch between Al Tayasir checkpoint and the Jordan River. Its current population is 400 Palestinians compared to 1,000 before the Israeli occupation of 1967.
The residents of the Khirbet largely depend on farming and herding as main source of income. The main clans in the area are Bisharat, Dababat and Daraghmeh, who hail from the city of Tubas and the town of Tammun. Most of the area's residents have their roots in the area of Yatta in Hebron Governorate.
Prepared by
The Land Research Center
LRC