Dozers of Israel Municipality demolish a container used as food truck in Jerusalem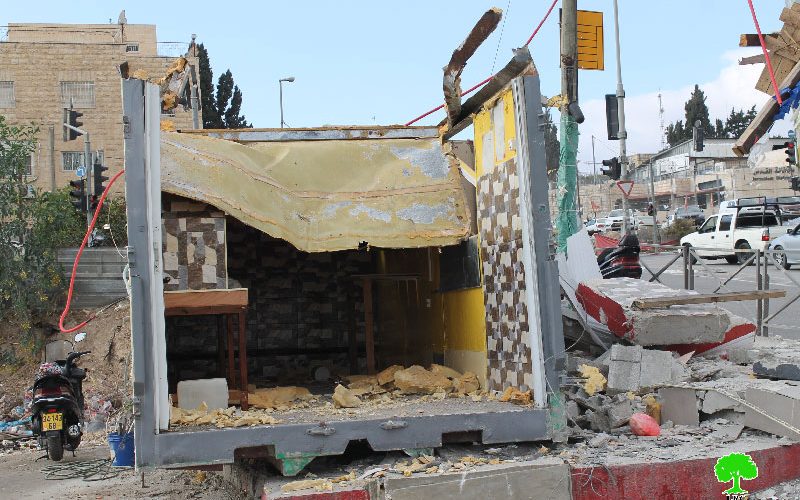 It is reported that dozers of the Israeli municipality demolished on December 07, 2016 a container used as food truck at the entrance of Anata village on the claim of "unlicensed construction".
The container belongs to citizen Jam'a AL-Rishiq, who told Land Research Center the following: " I set up the container on June 2016 to use it as food truck; it is of 50m2 in area. One worker named Fadi Al-Zaro makes sandwiches in the truck, which is equipped with a stove, fridge, air conditioner and other stuff.
One week before the demolition took place, a female inspector from the municipality along with some employees and policemen arrived at the location and started issuing violation fines on the shops, which signs violate the border of streets. Each of the shops owners got a 500 NIS violation fine. When the inspector noticed the container, she ordered it removed; it was a verbal order"
He added:
"One week later, employees from the municipality accompanied by dozers and a winch arrived at the location to carry out the removal order. Since the container is well pinned to the ground, the winch couldn't take it off to be confiscated. Thus, dozers completely demolished it. After the demolition was done, the municipal employees took photos of the demolished structure and ordered me to remove the rubbles otherwise they serve me a big violation fine"
Prepared by
The Land Research Center
LRC