Announcement about unregistered lands in Salfit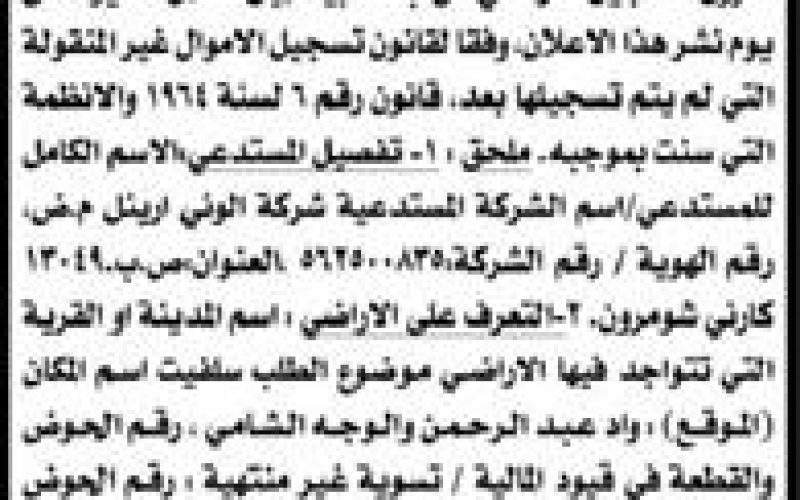 Violation: An announcement about registering Palestinian lands as an Israeli corporation's property
Date: 22/03/2013
Location: Roadblock number (4), segment umber (858)/ Salfit
Details:
On 22/03/2013, the so-called Israel Land Administration announced selling about 117.837 dunums- east of Qalqiliya- to an Israeli corporation by the name of "Elloni Ariel".
According to the advertisement published in newspapers on 22/03/2013, the targeted area is located in roadblock number (4), segment umber (858)/ Deir Istia in Salfit governorate near "Karne Shomron" colony.
The so-called Israel Land Administration has recently intensified its colonial activities in the region by turning vast areas of absentee property into the benefit of Israeli colonial companies which build many colonies and random outposts and improve their infrastructure. Around 30% of lands declared state property in 1967 has been used for colonial activities and that violates all international norms and conventions especially Geneva that forbids using the property of the occupied at time of war.