Halt of Work Notice for a House and Abu Jhaisha Cemetery in Idhna town / West Hebron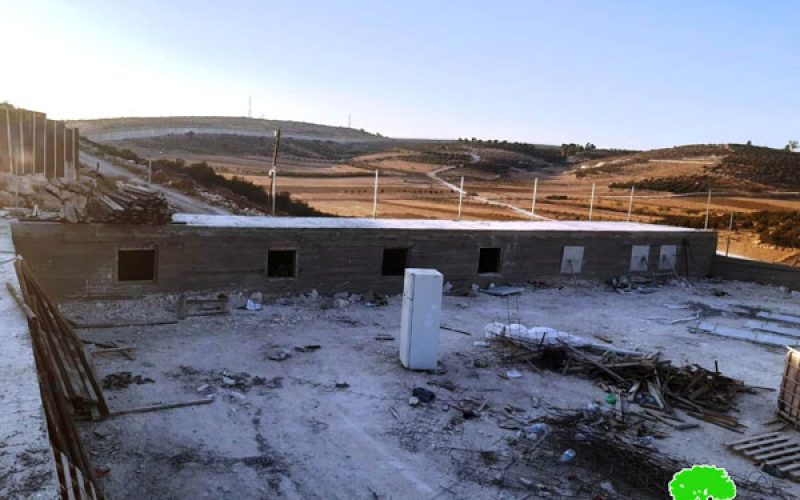 Violation: Halt of Work and construction notices.
Date: 5+6 /9 /2022.
Location: Idhna town / Hebron governorate.
Perpetrators: The Israeli Civil Administration.
Victims: Citizen from Idhna town.
Description:
The Israeli Occupation authorities issued a halt of work notice for a house belongs to citizen Mohammed 'Awad , on the pretext of building without a license in Idhna town , West Hebron Governorate.
In the notice, The Occupation authorities ordered the immediate stoppage of construction works , on the pretest of building without a license in area C , which claims that it takes over it.
The Occupation at September 21st 2022 , as the date of the inspection subcommittee in Beit El military court to decide the fate of the structure.
A notice for a house: Citizen Mohammed 'Awad received a halt of work notice on his house, northwest the town, the notice is numbered (40981), and targeted an under construction house, that has a total area of (120 m2) , and supposed to be a home for a family of 9 members, among them (6 children) and (4 females).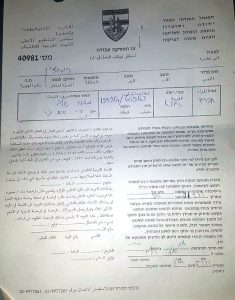 Halt of work notice no.40981 which targets Abu Jhaisha house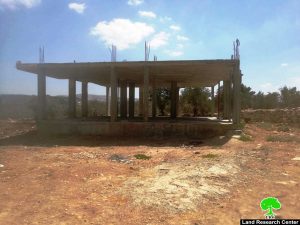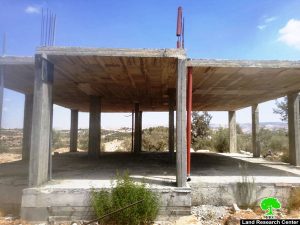 Photos 1+2: The threatened house
Abu Jhaisha cemetery: Citizens found halt of work notice numbered (40985), on a cometary in "Tour Beuiddu" area west the town , the family is planning to establish a cemetery for the family.
Citizen Nael Abu Jhaisha told LRC: "Members of the family donated this two- dunums plot for the family after Idhna's main cemetary is no longer available for more graves . we built a number of cement graves , and surrounded the cemetery with cement and stones , but the occupation authorities served a notice , and this is not the first time they target the graves."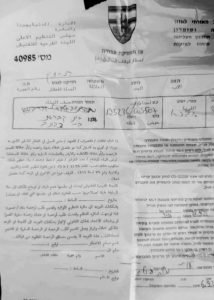 Halt of Work notice no.40985 which targets Abu Jhaisha family cemetery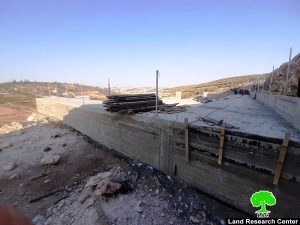 Photos 3-5: The targeted location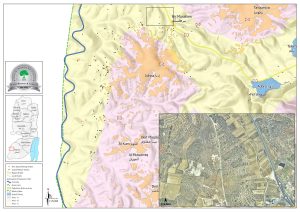 Noteworthy,  This is the third cometary in Idhna is targeted by the Israeli Occupation :
The town of Idhna :[1]
Idhna is located 18 km from the city of Hebron, with a total area of 26,152 dunums, of which 2,653 dunams are the built-up area of the village. The population of the town was 26,009 until 2017. The occupation confiscated 107 dunums of its lands in favor of the apartheid wall, which was ruined under its path. It also isolated 3,511 dunums behind it. The bypass road No. 35, whose length is on the lands of Idhna (4,674 m), which was stolen from the lands of the village reached about 467 dunums.
[1] GIS-LRC
Prepared by
 The Land Research Center
LRC