The settlement of  Kiryat Netafim expands on the lands of the villages of Haris and Qarawat Bani Hassan,Salfit Governorate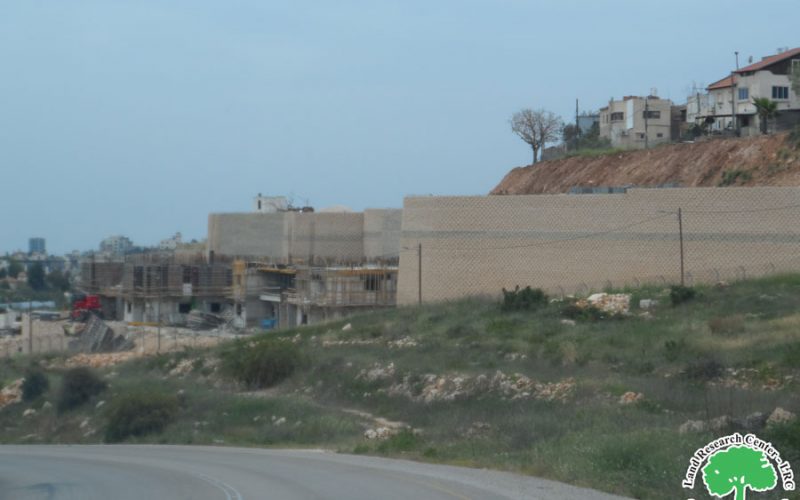 Violation:

settlement expansion.

Location: the villages of Haris and Qarawat Bani Hassan/ Salfit Governorate.
The date of the violation: April 2022 .
The perpetrator: the Council of Colonies in the Occupied West Bank.
Affected party: the owners of the land from the two villages.
The violation details:
Currently, the settlement of "Kiryat Netafim" which is built on parts of the lands of the village of Hares and the town of Qarawat Bani Hassan northwest of the city of Salfit city  is witnessing a wide expansion activity to build new housing units.
In this context, approximately eighteen permanent housing units were built on a plot of land that was bulldozed at the beginning of last year 2021 and  located to the southern edge of the  colony. This was synchronized by the establishment of infrastructure and development services on an area of more than 18 dunums classified earlier by the occupation as state land  paving the way for the building of a new colonial neighborhood in that colony at the expense of the agricultural lands owned by the Palestinians
.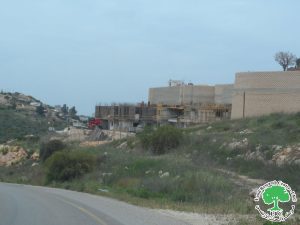 The history of Kiryat Netafim settlement goes back to the beginning of the eighties of the last century, when the colonists confiscated large areas of the lands of the town of Qarawat Bani Hassan in order to expand the settlement there near a water spring of Romanian origin called Notif of Roman origin.  
This settlement contributes significantly to polluting the Palestinian environment by pumping untreated waste water over a large area of agricultural fields causing  damage to crops and diseases amongst local citizens. In response, many complaints have been levied to the Israeli police but to no  avail.