Demolition of a house and notifying an Electricity Network in Idhna town West Hebron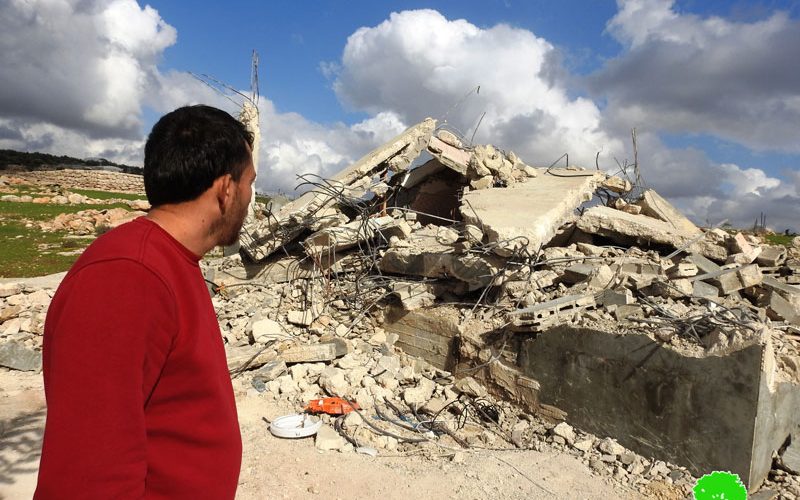 Violation: Demolition of a house and notifying an electricity network.
Date: February 9th 2022.
Location: Idhna town / Hebron governorate.
Perpetrators: The Israeli Civil Administration.
Victims: Citizen 'Issam Swaity and others.
Description:
The Israeli Occupation Authorities demolished a house belongs to citizen 'Issam Tmaizy in Idhna town west Hebron , and gave a halt of work notice for electricity provider network , on the pretext of building without a license.
About 12:00 of Wednesday, February 9th 2022, A massive army force, border guards , the building and organization department at the civil administration , and two Volvo bulldozers raided 'Issam Tumaizy house and demolished it.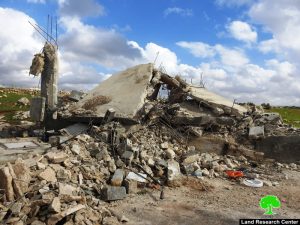 Photos 1-3: remains of 'Issam Tmaizi home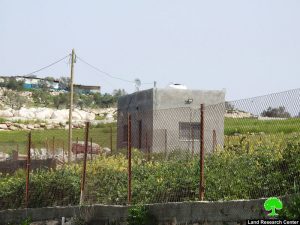 Photo 4: house of Tumaizy – before the demolition
The Occupation demolished a house with a total area of 75 m2, built of bricks and cement since 2017, and used to consist of two rooms , a bathroom and a kitchen , and belong to At-Tumaizy family. Noteworthy, the owner supports a family of 9 (among them 6 children).
In February 19th 2019, the occupation authorities issued a halt of work order for a house on the pretext of building without a license , and hired a lawyer to object , but the occupation authorities never gives construction licenses and demolished the structure, the owner estimates that his loss reached about 30 thousand dollars.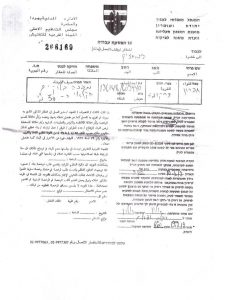 Notice number 266169 which targets citizen Tumaizy
Notifying an electricity provider network
The Occupation Authorities issued a halt of work notice for an electricity provider network in Wad 'Aziz area west the town , on the pretext of building without a license.
Citizens reportedly found a notice numbered (31151) hanged on one of the electricity networks, issued in February 6th 2022 , and orders the immediate stoppage of construction works at the network , and set February 23rd as the date of the building and organization session in Beit El military court to decide the fate of the structure.
The electricity network is (1500 m) long , and was supposed to provide electricity to many houses and facilities.
 About Idhna: [1]
It is 18km west of Hebron. According to statistics conducted in 2017, Idhna is inhabited by 26,009 people. It has a total area of 26,447 dunums, 2653 of which are the village's built-up area.
The Israeli occupation confiscated 107 dunums of Idhna for the Apartheid Wall. Not only that, more than 3,511 dunums were isolated behind the wall as a result of its construction.
Besides, the bypass road number 35 -that is 4,674 meters long- confiscated more than 467 dunums from  the village lands.
[1] GIS-LRC