The Occupation Confiscated a Caravan in Ghzaiwi – South Yatta / Hebron Governorate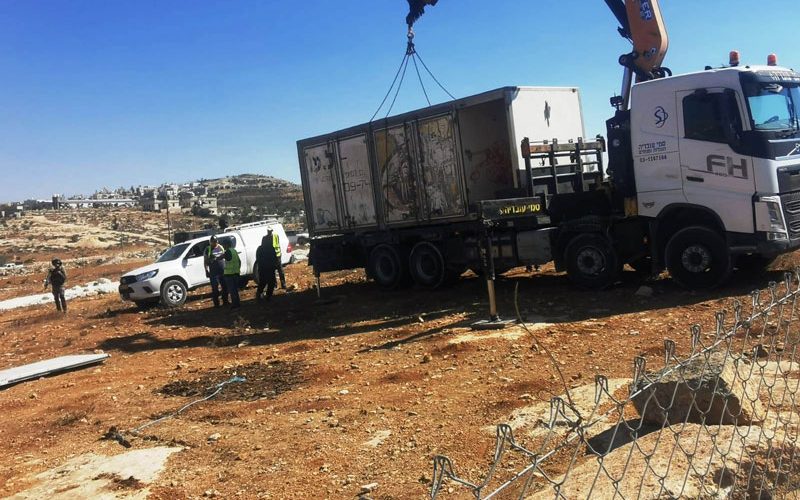 Violation: Confiscation of a caravan.
Date: October 6th 2021.
Location: Ghzaiwi area – Yatta town / Hebron Governorate.
Perpetrators: The Israeli Occupation Civil Administration.
Victims: Citizen Iyas Raba'e.
Description:
Wednesday, October 6th 2021, the occupation authorities carried on confiscating a caravan belongs to citizen Iyas Raba'e , from his farmland at Ghzaiwi area south east Yatta town / Hebron Governorate.
Affected Citizen Iyas Raba'e (30 years) told LRC the following:
"About 10:00 am, a massive army force, a vehicle from the building and organization department at the Civil Administration raided my farmland accompanied by a crane truck, and confiscated mu caravan without any preceding notices.  I found later a confiscation notice declaring that the Caravan will be kept in Kfar 'Etzion colony."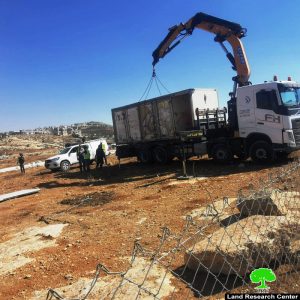 Photo 1: Confiscation notice for Raba'e's property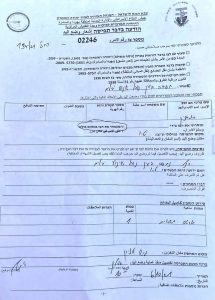 Photo 2: Confiscation notice- of the facility
The caravan was used as a resting place and a storage for agricultural tools.
Raba'e said that he wanted to build a house of cement at his plot, but was afraid that the it might be a target of the occupation demolition policies. Noteworthy, the occupation bulldozers already leveled a house that belongs to his uncle Khaleel. Raba'e however only sat up a caravan at his plot to avoid being a target of the occupation's measurement.
Written notices or (Confiscation notices) are served to indicate that the Occupation authorities confiscated a kind of properties or substances, on the pretext of placing them at a location without a License from the Occupation Authorities. Noteworthy, Most Confiscated properties from the southern part of the West Bank, are lead or taken to Kfad 'Etzion illegal colony. In the notices, the occupation authorities claim that the owner can actually get their ownerships back, but imposes an expensive fine on the owner in addition to costs of machineries used in the confiscation, and fees of keeping it at the location. Moreover, The Owner in case of paying all the required expenses, he or she must sign an undertaking to never use these properties/ substances in area classified C in Oslo Accords.
Considering the expensive costs and efforts of getting a property back from the occupation authorities after a written notice, most of the owners don't try to get their properties back. However, the occupation authorities offer the confiscated properties in auction every 90 days. This is an example of persecution and tyranny Palestinians have to wetness every day under the Israeli Occupation. Imagine building a basic home for your family, or a barn for your sheep, and the occupation forces shows up shortly to take it away and make you pay double its price in case you wanted it back.
Prepared by
 The Land Research Center
LRC