Land Research Center: Military Orders target 853 dunums during the Last April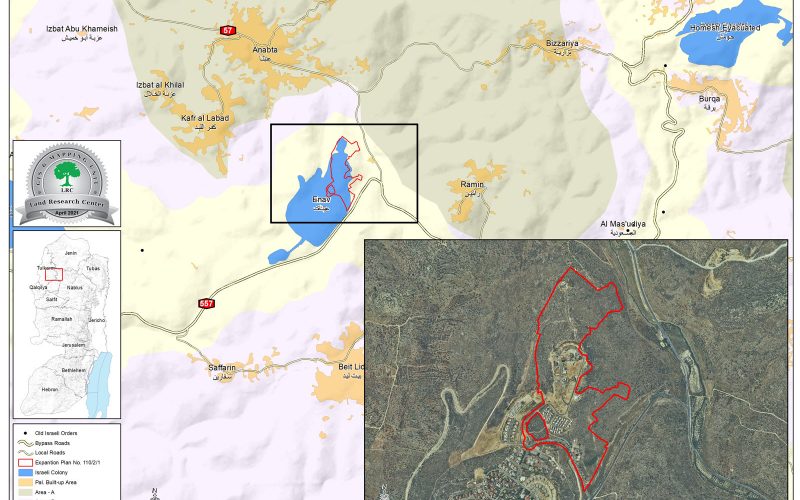 Throughout April, Land Research Center Israeli Violations monitoring team documented new colonial activities targeting 835 dunums in the West Bank.
Reportedly, 6 colonial schemes were deposited to expand colonies on Tulkarm , Hebron, and Bethlehem governorate lands, the schemes will change land settlement from agricultural to construction areas for the favor of colonial expansion.
One of the largest, is plan (1/2/110) to expand Einav colony, the plan will take over (289 dunums) of citizens lands in natural block 1 of Ramin Village, in order to establish a colonial area category "A" or "B" containing public institutions and roads northeast the colony.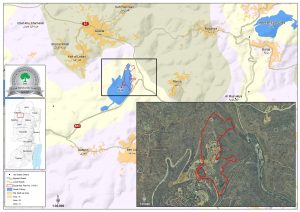 This was followed by plan (1/3/414) to expand "Mitzad – Asfer" west Hebron, the plan targets 274 dunums in natural block (20) of Si'ir town, and natural block 8 of Ash-Shuyukh, in order to legalize 120 colonial units (in the Occupation Authorities records), it will also open a new road that connects Mitzad – Asfer to Mitzad – Shamo'un colony.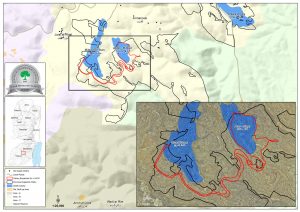 The Occupation authorities also established plan (5/8/426) to expand "Beitar Ellit" set on confiscated lands from Bethlehem. the scheme is implemented, will have (147) dunums surface in Nahalin, Wad Fukin, Husan, in addition to imposing a new plan for 1 dunums to expand Beitar Ellit.
Efrat illegal colony will also have a share of the expansions, the occupation authorities announced plan (66/5/410) on Bethlehem lands, the plan has a total area of (128) dunums of natural block 2 of Al-Khader.
 The Occupation Authorities proposed plan number (514/5) for the expansion of "Shama'a" colony built on confiscated lands from Ad-Dhaheriya south Hebron, the plan will devour (14) dunums, to establish 20 new colonial units.