Demolishing a Market Stall in An-Nabi Elyas / Qalqliya governorate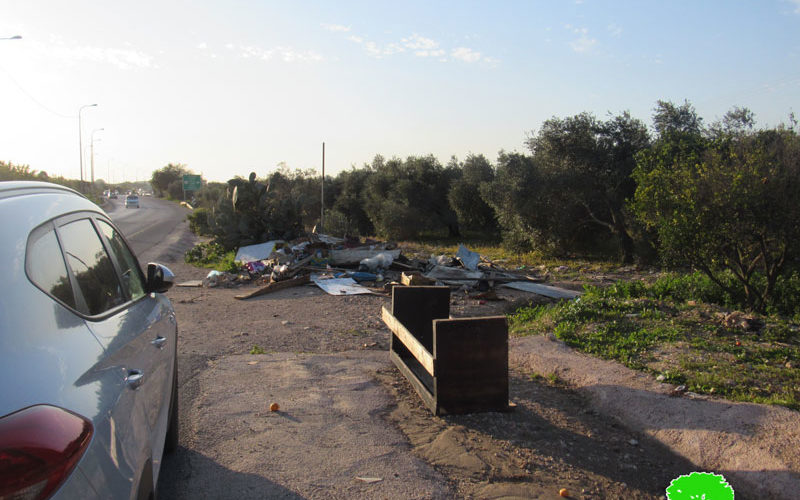 Violation: Demolishing a market stall.
Location: An-Nabi Elyas / Qalqilya governorate.
Date: January 26th 2021.
Perpetrators: The Israeli Occupation Forces.
Victims: Farmer 'Nidal Nazzal.
Description:
January 26th 2021, the occupation forces demolished a vegetables and fruit Market Stall nearby bypass 5 and close to the junction that connects An-Nabi Elyas village to the green line[1], the targeted stall belongs to Farmer Nidal Nazzal from Qalqilya.
The Owner previously received a notice in January 11th, under which the stall should be removed as it reportedly violates the area of the bypass road, Nidal was given only 24 hours to evict, and then the occupation troops carried out the demolition manually.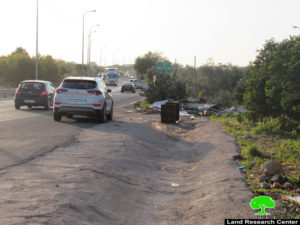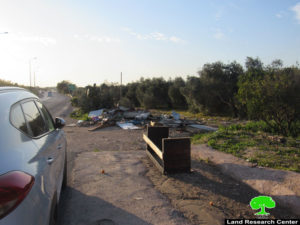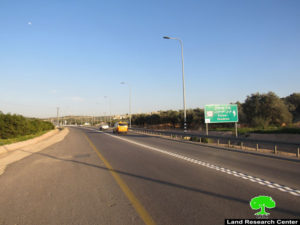 Photos 1-3: The market stall after the demolition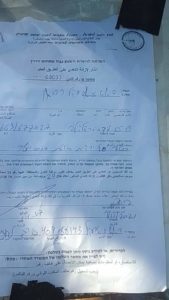 Photo 4: The notice issued by the Occupation
Nazzal told LRC the following:
"Three months ago, I established a wood market stall to support my family (4 members), the occupation demolished it and I lost my income source, and after I got sick I cannot work at anything else, my loss reached about 1500 Shekels (costs of vegetables)."
During the last few months, the occupation intensified assaults against Palestinian agricultural lands, and residential and agricultural facilities in An-Nabi Elyas village especially those built in areas nearby the bypass road that devours vast areas of An-Nabi Elyas lands.
About An-Nabi Elyas village: [2]
It is located 6km to the east of Qalqiliya governorate and is edged by Izbbet Al-Tabib and Aslah villages from the east, Arab Abu Fardeh area from the west, Jayyous town from the north and Ras Tayreh from the south.
The village populates 1399 inhabitants (2017 census) that are relative to three main families namely ( Hannun, Khleif and Majd)
Nabi Elyas has a total area of 4435 dunums, of which 123 dunums are considered the village's built-up area. Noteworthy, more than 2200 dunums of the area were isolated behind the apartheid wall and became subject to colonial activities of takeover and expansion.
[1] The Green line : Is the line between the Palestinian occupied territories of 1948 and West Bank.
[2] GIS-LRC