Halt of Work notices for Agricultural facilities in Idhna town / West Hebron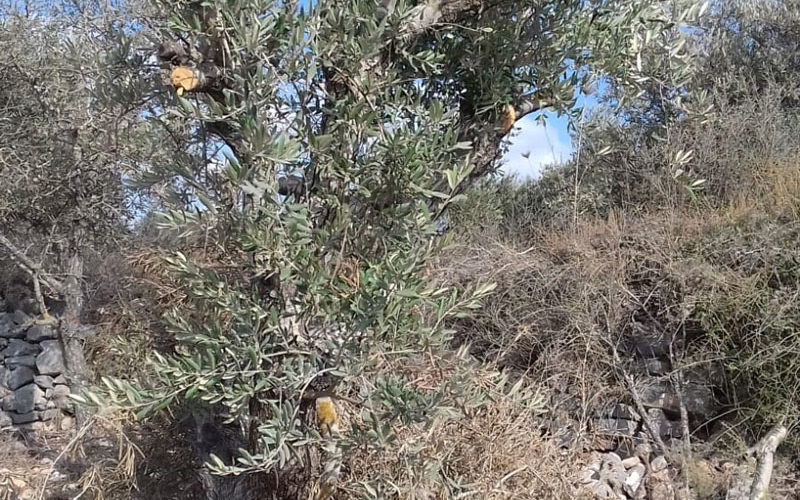 Violations: Halt of Work notices.
Date: July 28th 2020 and September 10th 2020.
Location: Khirbet Al-Bayda and Wad An-Naqiya in Idhna town / Hebron governorate.
Perpetrators: The Israeli Occupation Civil Administration.
Victims: Abdul Rahman Tumaizy and Nassir Al-'Assoud.
Description:
Tuesday 28th 2020 , the Israeli occupation authorities issued halt of work notices on agricultural facilities , on the pretext of building without licenses in Idhna West Hebron.
Massive army forces accompanied by an inspection officer from the civil administration raided the western side of Idhna , the inspection officer wrote military notices and hanged them on the targeted facilities, then took pictures of them before withdrawing.
The Occupation authorities ordered the immediate stoppage of construction works , and set August 11th as the date of the subcommittee session in Beit El military court to decide the fate of the structure.
The targeted facilities belong to:
Citizen Abdulfatah Al-Tumaizy: Received halt of work notices number (31177) targets an agricultural facility (50 m2) built since 2016, in "Khirbet Al-Bayda" area and used as a store for feeds and beans.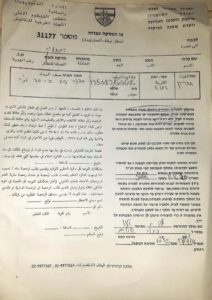 Notice 31177 targets a facility belongs to Al-Tumaizy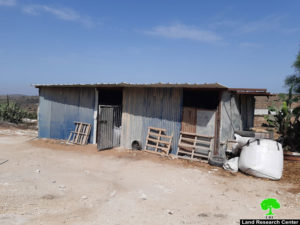 Photo 1: The targeted facility
The Occupation Authorities came back in September 10th 2020 , and issued final halt of Work and demolition notice for the facility. The notice is numbered (60784) , and gives the owner only 7 days to demolish the facility , and return the plot to its previous status , in case the owner breached the deadline , the occupation forces will carry out the operation and make them pay the costs.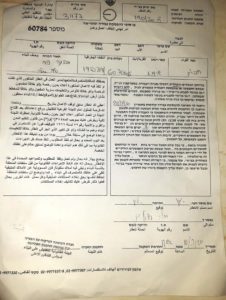 Demolition notice 60784 targets a facility belong to Tumaizy
Citizen Nassir Al-'Asoud: received halt of work notice number (31178) which targets an agricultural facility , the targeted facility is still under construction , and has a total area of 500 m2 , located in Wad An-Naqiya area.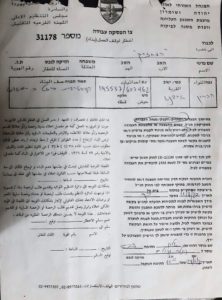 Notice number 31178 targets a facility belong to Al-'Asoud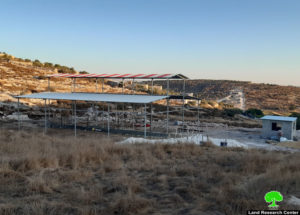 Photo 2 : The targeted facility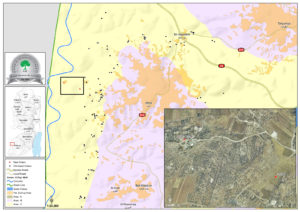 About Idhna:[1]
It is 18km west of Hebron. According to statistics conducted in 2017, Idhna is inhabited by 26,009 people. It has a total area of 26,447 dunums, 2653 of which are the village's built-up area.
The Israeli occupation confiscated 107 dunums of Idhna for the Apartheid Wall. Not only that, more than 3,511 dunums were isolated behind the wall as a result of its construction.
Besides, the bypass road number 35 -that is 4,674 meters long- confiscated more than 467 dunums from  the village lands.
[1] Gis-LRC