The Israeli occupation stops opening a agricultural road in the village of Kfar ad-Dik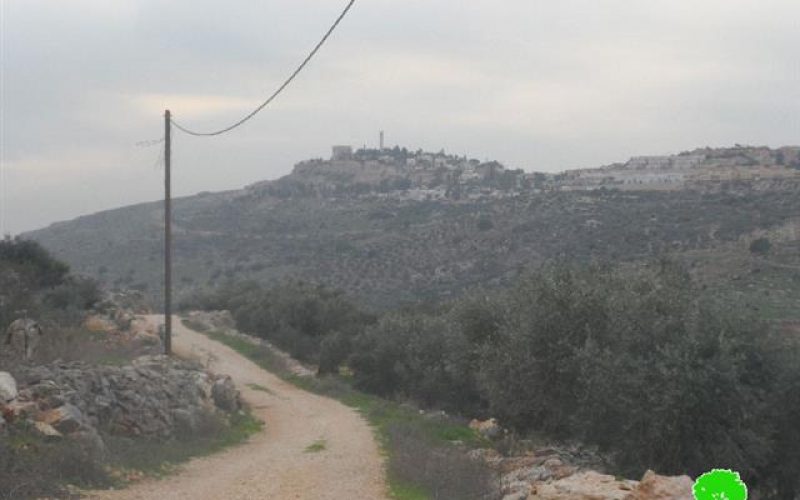 Violation: stopping work in a agricultural road
Date: 14/12/2014
Location: Kfar ad-Dik/ Salfit governorate
Perpetrators: Israeli occupation army
Victims: residents of the village
Details:
Within an Israeli plan to expand on the lands of Kfar ad-Dik, the occupation troops raided on December 14, 2014 the areas known as al-Sh'ab and Banat Bir that are located on the village's edge.
It should be marked that the occupation stopped work on a agricultural road , which is located in the area, funded by the United Nation Development Programme UNDP and implemented by Palestine Ministry of Agriculture. Noteworthy, the road is of 3km in length. It should also be noted that the troops confiscated the digger used to open the door and moved it to an unidentified place. The contractor of the project alongside his workers were asked to leave the location for it is a natural reserve as soldiers claimed.
The road was supposed to serve around 400 dunums of agricultural lands in the town. If stopped, farmers will be deprived from taking care of their lands, which are mostly planted with olive trees.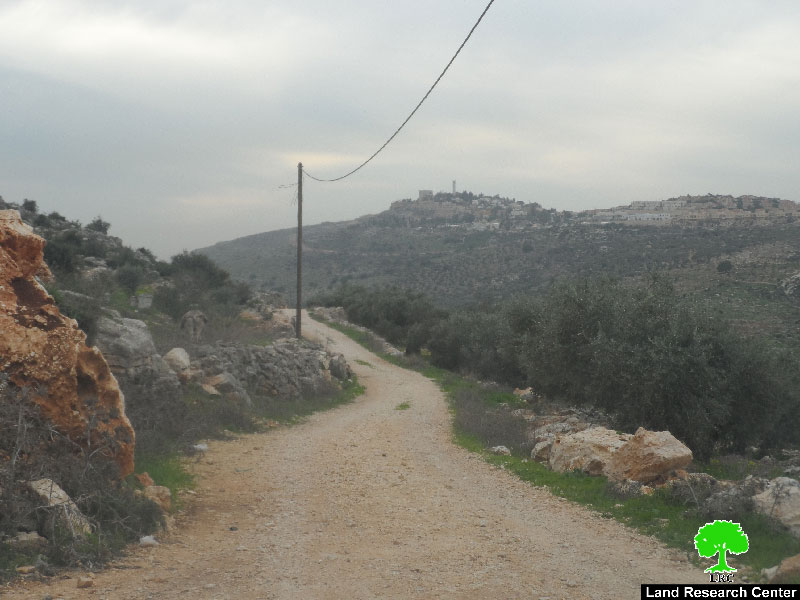 Photo 1: the agricultural road with a scene of Peduel colony
A step to deny farmers rights:
The mayor of Kfar ad-Dik to the Land Research Center researcher said that: " there is a big Israeli plan to take over around 60% of the village's lands. Peduel and Ali Zahav colonists have been racing time to grab more lands and expand through annexing colonial units. The village being close to the aforementioned colonies put it in the spot of interest for colonists".
He also added:
" at times when Israeli machineries open roads and destroy archeological sites for the favor of colonial expansion, hundreds of Palestinian farmers are being denied from using their lands in any way".
Continuous misery:
The village of Kfar ad-Dik suffer from a notable targeting on the agricultural sector. What happens in the area of Daher Soboh is a living evidence on the Israeli harassment where the work on opening roads were stopped several times and machineries were confiscated. Not only that, a big number of agricultural rooms were reported demolished in the area.
On the other hand, colonists are being active in opening roads and ravaging lands for the favor of establishing new outposts relative to their colonies in the nearby.
Land Research Center documented the attacks inflected on Kfar ad-Dik during 2014 as follows:
Kafr ad Dik [i]
Kafr ad Dik is located 15 km to the west of Salfit. It is surrounded by Bidya (north), Rafat and Deir Ballut (west), Bruqin and Sarta (east), and Bani Zaid villages (south).
Kafr ad Dik has a population of 4553 people, according to a 2007 census.
Its total area is 15529 dunums; however, it has been suffocated by bypasses and 3 Israeli colonies that lay over its lands.
This has further limited its expansion knowing that it had already had a 791-dunum organizational plan (built-up area); it also isolated the village from its surroundings.
The Israeli occupation confiscated 2477 dunums of Kafr ad Dik lands for the benefit of:
Colonies devoured 1225 dunums, and they are:
Name of colony

Year of construction

Area of confiscated land/ dunum

Number of colonists

Har Eli Zahav

Eli Zahav- Yoezer

Bedoel
*Source: Field Research- Monitoring Israeli Violations Team- Land Research Centre (LRC).
Bypasses stole 362 dunums
The Apartheid Wall seized 890 dunums and isolated 8824 dunums and is expected to be 8905 long in Kafr ad Dik lands.
Lands of Kafr ad-Dik are categorized according to Oslo Accords into lands under Area B (15% of the lands) and lands under Area C (85% of the lands).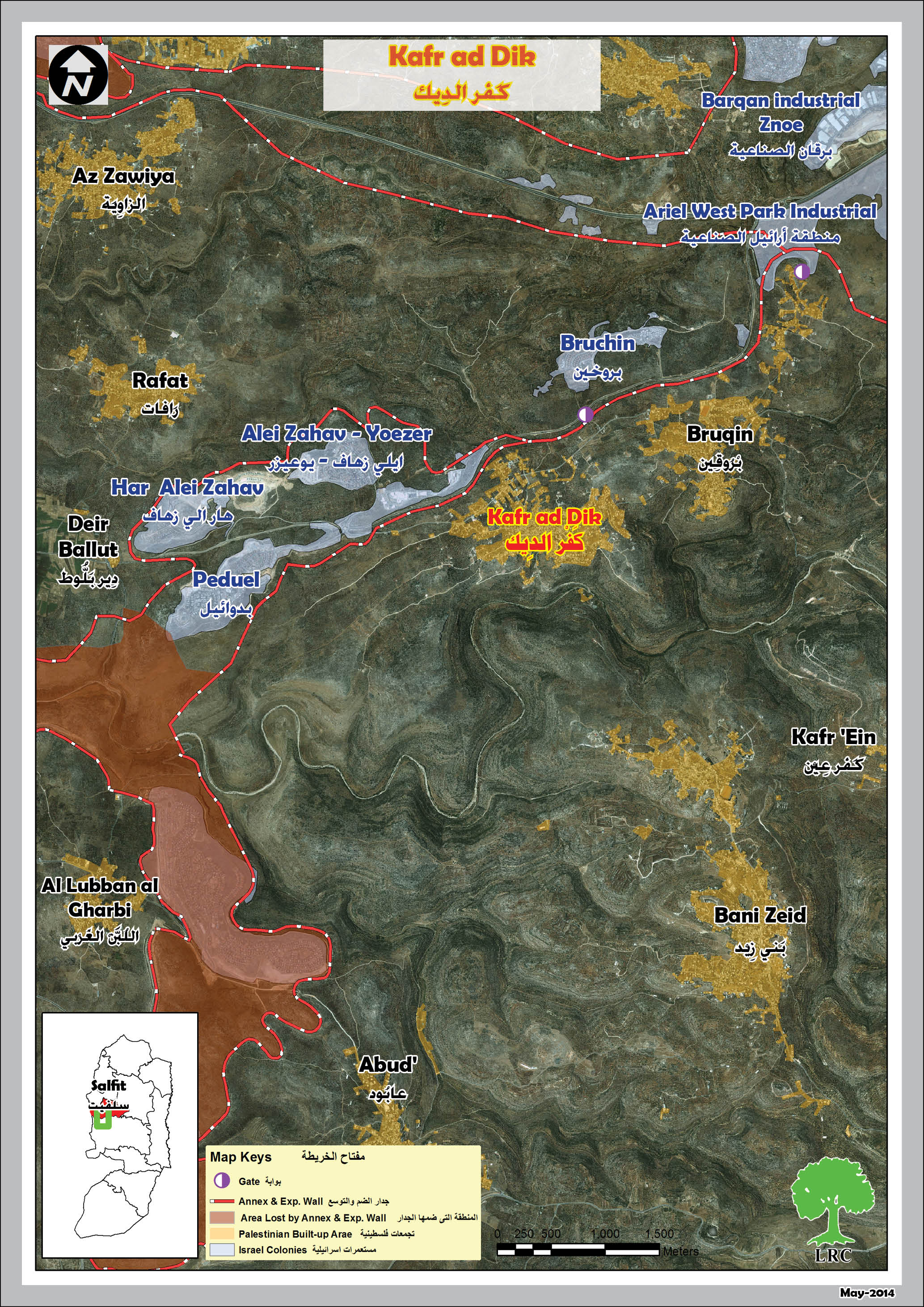 i] Source: Geographic Information System- Monitoring Israeli Violations Team- Land Research Center
Prepared by
The Land Research Center
LRC