The Israeli Occupation deposited three Detailed Schemes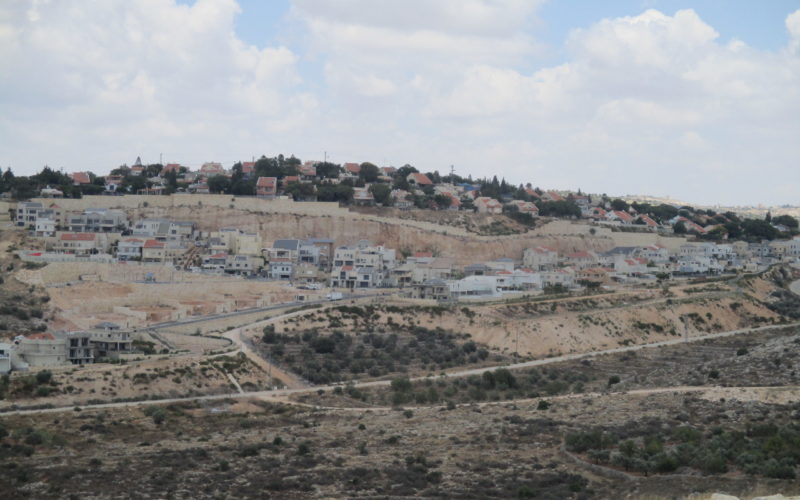 Violation: Depositing outlines to expand three colonies.
Location: Palestinian Villages of 'Azzun , Kafr Thulth, Senirya , Deir Istiya.
Date: July and August 2020.
Perpetrator: The so called Colonization Subcommittee/ High Organization Council – The Israeli Civil Administration.
Affected: people of 'Azzun , Kafr Thulth, Senirya , Deir Istiya.
Description:
The Israeli Occupation Civil Administration through the so called Organization Subcommittee deposited two detailed outlines to expand three colonies: "Oranit , Karnei Shamron , and Ma'ale Shamron" , and changed land settlement at the targeted locations into construction areas and public facilities to serve the three colonies , in addition to developing infrastructure inside the colonies to accommodate more colonists.
According to the announcements and the new outlines the plan will confiscate lands from the Palestinian villages of 'Azzun , Kafr Thulth, Senirya of Qalqilya , and Deir Istiya in Salfit governorate.
Refering to the Israeli law related to colonies number 79 for 1966 , the owners of the targeted lands in the deposited plan may object within 30 days in Beit El military court.
The following table shows more information about the new schemes:
Colony

Outline number

Area in dunums

target

Deposit date

The targeted location

Oranit

24/121

19.24

66 colonial residential units

23/8/2020

Sinirya lands , As-Suwana location , natural block 2 , the western valley block 5

Karnei Shamron

5/3/1/8/117

5.398

24 colonial residential units

In addition to 12 already exist

2/8/2020

Deir Istiya block 19- Qatayin Al-Ghurra

Ma'ale Shamron

4/116

59.319

80 colonial residential units

19/7/2020

Azzun lands block 2 , Khallet Abu Zaina and Hariqat Farha , Kafr Thulth block 6 Khirbet Jama'ain
The colonies that benefited from the plan are located to the north of The West Bank, and already had a great share of the offered tenders, the colonies notably developed , and more colonists are moving to them.
The strategic location of the colonies is close to water springs and forests , in addition to being close to the apartheid wall , which made it an interest to the occupation authorities.
Ma'ale Shamron colony: Establish in 1980 , Ma'ale Shamron was established on lands classified as a state property , the colony expanded to take over tens of agricultural dunums that belong to farmers from  'Azzun , Kafr Thulth, Senirya of Qalqilya , and Deir Istiya in Salfit governorate.
Karnei Shamron colony: Established in 1978, Karnei Shamron has a total area of 450 dunums built on confiscated lands from Jinsafut , Kafr Laqif, Kafr Thulth villages and inhabited by about 8000 colonists.
Oranit Colony : established in 1983 on lands from 'Izbet Salman and 'Azzun 'Atma , the colony has a built up area of 1,134 dunums , of which 1,017 dunums devoured from 'Azzun 'Atma , the colony is inhabited by 5316 colonists according to statistics conducted in 2006.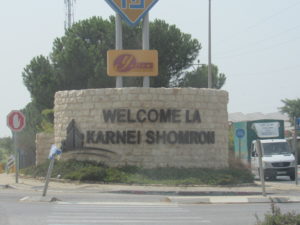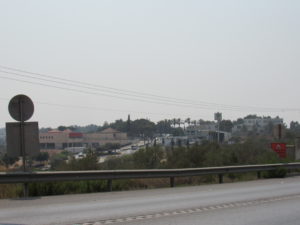 Photos 1-2: Karnei Shamron colony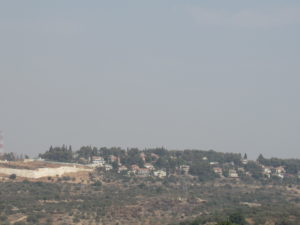 Photo 3: Ma'ale Shamron colony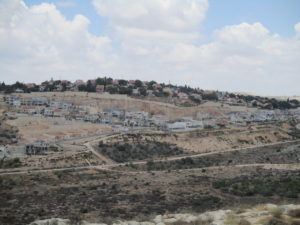 Photo 4: Oranit colony
Israeli settlement plans in Oranit and Karnei Shomron