Expansions in  "'Aveni Hefetz" in Shofa Village / Tulkarm governorate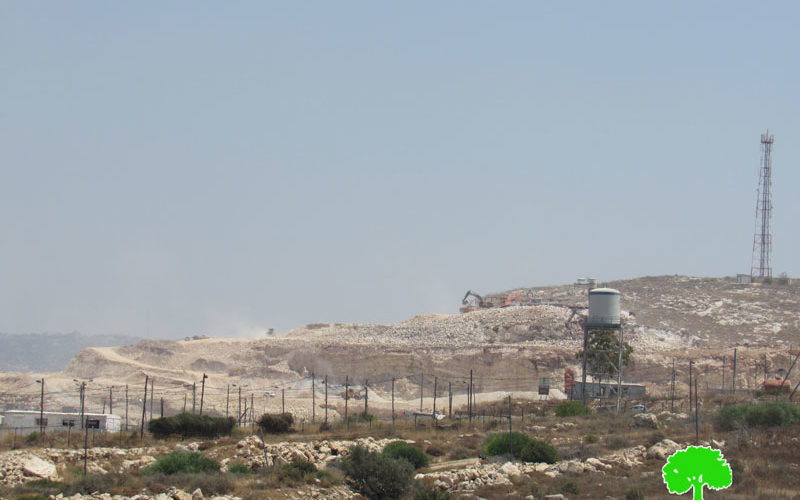 Violation: New colonial block to be added to 'Aveni Hefetz.
Location: Shofa village / South Tulkarm.
Date: July 1st 2020.
Perpetrators: "'Aveni Hefetz" colony.
Victims: people of the village.
Description:
The Israeli Occupation machineries carry on ravaging and leveling the eastern are of "Avnei Hefetz", in Shofa village lands and Khirbet Al-Hafassi south Tulkarm.
Land Research center field team documented the leveling of more than 45 dunums of lands nearby "Avnei Hefetz" that the Occupation classifies as state properties.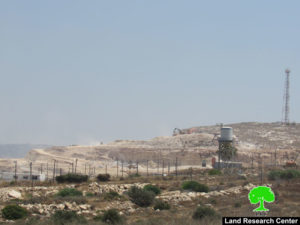 Photo 1: Ravaging and Leveling in Avnei Hefetz
The new colonial block will expand the colony twice its current size, which will have a devastating impact on the agricultural sector, while colonists are escalating attacks on farmers , through cutting trees around the colony , in order to leave their lands under guns threats.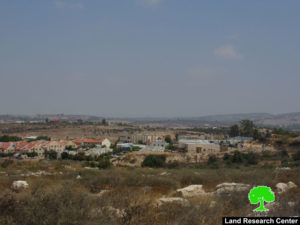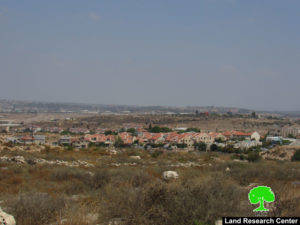 Photos 2+3: "Avnei Hefetz" Colony
The targeted plot is adjacent to the colony, the occupation considers those lands a part of the colony, and prohibits Palestinian farmers from accessing them since 2000.
During the past six years, the colony received tens of tenders to build new apartments, on the expense of agricultural lands. This year , colonists built a new outpost , which opens the chance to eat up vast areas of lands.
Noteworthy, The Israeli Occupation issued number of detailed plans to expand Avnei Hefetz colony:
| | | | | | | |
| --- | --- | --- | --- | --- | --- | --- |
| Date | Location | aim | area | Number of colonial units | Plan number | Plan status |
| 28/01/2020 | Natural block 4 – Wad Nemr area , Khallet Ash-Shaikh , Wad 'Issa land – Shofa | Changing borders | – | – | 158/2/5 | Deposited |
| 14/02/2019 | Natural block 2 – Shofa | Establishing new buildings | 135 | 129 | 158/4 | Valid |
| 05/05/2019 | Natural block 2 – Shofa | Establishing new colonial units | 3 | 12 | 158/2/3 | Valid |
| 13/05/2018 | Natural block 2 – Wad An-Nemr of Kafr Labed Lands | Establishing new colonial units | 2.2 | 4 | 158/2/3 | Deposited |
Source: Israeli Governmental websites
The Colony of Avnei Hefetz:
The colony was established in 1987 atop lands confiscated by Israeli occupation forces from the villages of Kufr Al Labbad, Al Hafasi and Shofa. The built-up area of the colony is 1,397 dunums of which 355 dunums were confiscated from Kufr Al Labbad. The population of the colony is estimated to be 964. 
The colony has expanded over a number of stages as it started with only 12 mobile caravans only to expand to include 110 houses. In the year 2000 the colony witnessed a major expansion spree despite the fact that only a small number of colonists live there. The over-looking position of the colony atop Tulkarm gave the colony a special value as it was used (like others in the West Bank) as a base from which Israeli bulldozers, tanks and jeeps raided Palestinian cities and villages.
About Shofa:
9.5km to the southeast of Tulkarm city, Shofa is inhabited with 2829 people on a total area of 10,969 dunums, of which 343 dunums are considered the built-up area.
It should be marked that the colony of Avnei Hefetz was established on 722 confiscated  dunums from Shofa village in 1987. Now, it  populates 964  colonists.
To the west of Shofa, Enav colony was established on confiscated lands from the village in 198. The colony is of 1566 dunums and has a built-up area of 696 where 550 colonists live (2005).
The bypass roads, especially took over 420 dunums from the village's lands.
According to Oslo Accords, the village's lands are classified as follows:
1143 dunums are classified as area B
9826 dunums are classified as area C