Eviction notice for 10 dunums – Immatin village / East Qalqilya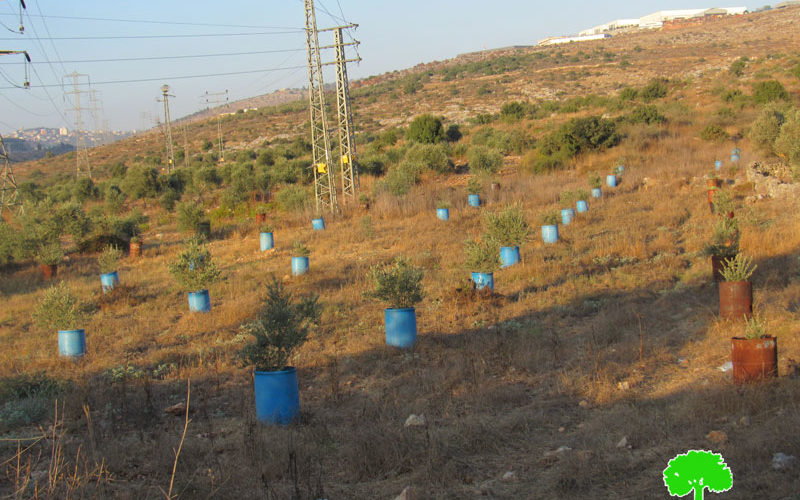 Violation:  Eviction notice for 10 dunums.
Location: Immatin village / East Qalqilya.
Date: July 6th 2020.
Perpetrator : The Israeli Occupation governmental properties department – the Civil Administration.
Victims: Farmer Ahmad Hussain.
Description:
 Monday, July 6th 2020, the Israeli occupation forces served a military notice attached by a map , targeting a (10 dunums) plot in Immatin , east Qalqilya. The targeted plot is precisely located in Khallet Qateshas , natural block 7 of Immatin lands.
The served military order is numbered (001279) , the occupation claims that the targeted land is an "Israeli Governmental  property" of which Palestinians are not allowed to cultivate , the occupation gave the owner 45 days to return the plot to its previous status , before it carries out the eviction itself and makes the owner pay the costs.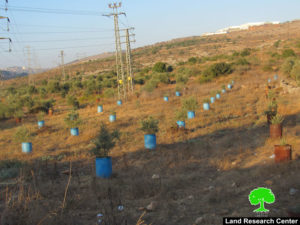 Farmer Ahmad Hussain told LRC:
"Emmanuel settlement is built on confiscated lands close to my plot, which made me a target of daily Israeli assaults. 7 years ago, I planted my plot with olive trees, but Israeli fanatic colonists set fire to the trees and polluted the plot with Synthetic waste , then I planted the plot with olive saplings during the last 6 years , each time they uprooted them , today I received an eviction order , which I know is not about land usage , but the occupation authorities want to annex it to the industrial area."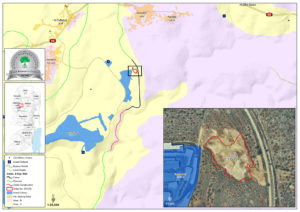 About Immatin Village[1]
The village of Immatin is located 20 km to the east of Qalqilya. It is edged by Qalqiliya city from the east, Kfar Qaddum from the north, Al-Funduq from the west , Fartaa and Jit from the north and Deir Istiya from the south.
It has a population of 2,755 until 2017. It has a total area of ​​7,346 dunums, of which 306 dunums are built-up area.
The Israeli occupation forces confiscated 311 dunums of the village's lands as follows:
 Emmanuel  colony looted (160) dunums from the village lands
The bypass road number 55 confiscated about 30 dunums from the lands
The apartheid wall seized 121 dunms for its construction
Classification of land according to the Oslo agreement for the village:
Areas classified B are (3,940) dunms.
Areas classified areas C are (3,406) dunums.
When completed, the wall in Immatin will be 4,582 meters and will confiscate and isolate  a total of 2,675 dunums.
[1] GIS-LRC