Demolishing and confiscating a residence in Lasefar village east Yatta South Hebron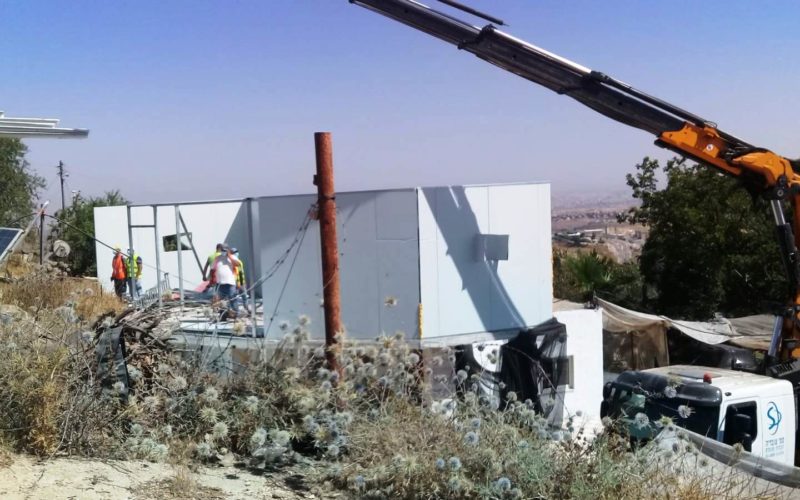 Violation: Demolishing and confiscating a house.
Date: July 16th 2020.
Location: Lasefar – Yatta town / Hebron governorate.
Perpetrators: The Israeli Occupation Civil Administration.
Victims: Citizen Mahmoud Abu Qubaita.
Description:
Thursday , July 16th 2020 , the Israeli Occupation Authorities demolished a house built of metal sheets , and confiscated its components , on the pretext of building without a license in Lasefar village , southeast Yatta in Hebron governorate.
Abu Qubaita said: In the early morning hours, an army force accompanied by a truck and workers from the Israeli Civil Administration raided the area and got to Lasefar village , surrounded the targeted structure , emptied it then carried out the demolition , then confiscated its components. The Occupation Forces used hand and power tools to carry out the demolition.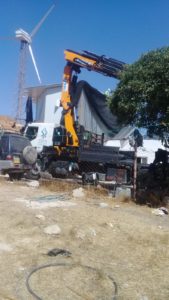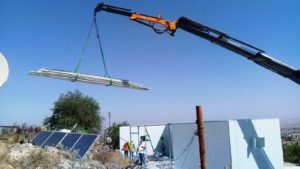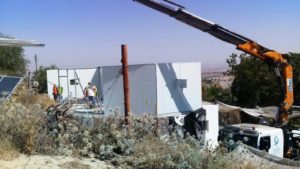 Photos 1-5: The demolition operation
In May 2020, Abu Qubaita – who supports a family of 12- bought the necessary materials for the building  , and while he was taking them on a truck to his village , the occupation forces stood in his way and confiscated the construction tools.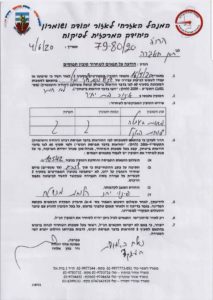 Photo 6: confiscation notice given to Abu Qubaita in May
Early July , abu Qubaita came back and used steel sheets to build a residence on the rooftop of a house already built in Lasefar, the new structure on the rooftop had a total area of 100 m2. One day before the demolition, the occupation forces showed up and took pictures of the it , then came back the next day and demolished it and gave the owner a confiscation notice entitled, "The confiscated materials are in the custody of the Israeli Police station in Kfar Etzion".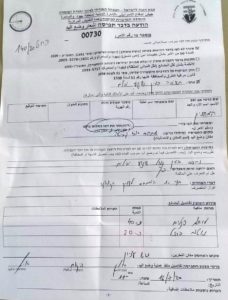 Photo 7: Confiscation notice for a residence
Abu Qubaita family members live at their land in Lasefar village, which was blocked behind the Annexation and Expansion wall, Abu Qubaita family's only connection to the outside world is a crossing point controlled by the Occupation Forces and illegal colonists, who hinder their movement and search their bags, which makes their life impossible to endure.
Legal Feedback:
Israeli policies that target Palestinian houses and facilities is a violation  of international Humanitarian Law , and UN resolutions such as:
Article 147 of Geneva fourth convention: extensive destruction and appropriation of property not justified by military necessity and carried out unlawfully and wantonly. ( it is considered a serious violation of the convention)
Article 53 of Geneva fourth convention that forbids destroying properties: Any destruction by the Occupying Power of real or personal property belonging individually or collectively to private persons, or to the State, or to other public authorities, or to social or co-operative organizations, is prohibited, except where such destruction is rendered absolutely necessary by military operations.
Article 33 of Geneva fourth convention: No protected person may be punished for an offence he or she has not personally committed.
Article 32 of Hague convention 1907 part g: To destroy or seize the enemy's property, unless such destruction or seizure be imperatively demanded by the necessities of war.
Article 17 of Universal declaration of human rights 10 –Dec- 1948:  No one shall be arbitrarily deprived of his property.