Confiscating a Caravan/  An-Nabi Elyas lands in Qalqilya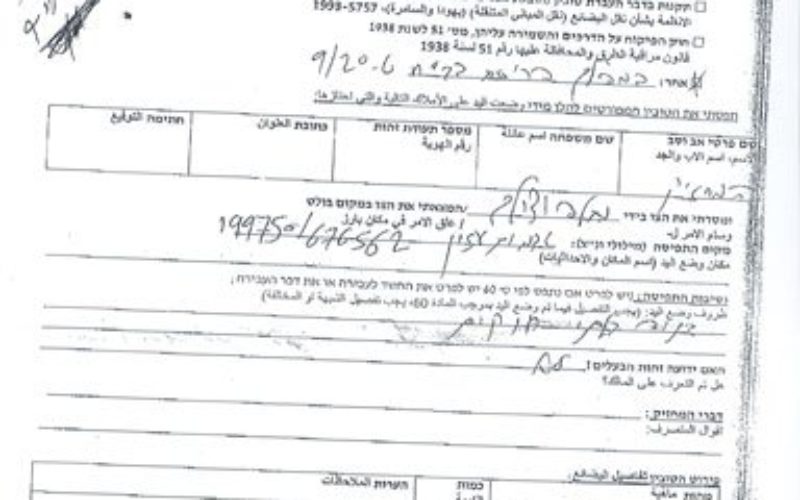 Violation: Confiscating a caravan.
Location: An-Nabi Elyas village / Qalqilya governorate.
Date: June 23rd 2020.
Perpetrator: the Israeli Occupation Army.
Victims: Citizen Rushdi Khalaf.
Description:
Tuesday , morning June 23rd 2020 , the Israeli Occupation forces confiscated a "caravan" with a total area of (16 m2) that belong to Rushdi Khalaf , and located behind the Annexation and Expansion wall in An-Nabi Elyas east Qalqilya, The Occupation claims that the caravan was built in C area without a permit.
The Affected farmer told LRC:
"I have 25 dunums of farmlands planted with different vegetables and olives, I visit my land regularly despite that it is isolated behind the Annexation and Expansion Wall , and recently I set up a caravan on the land in order to store agricultural tools, seeds and pesticides. However, the occupation forces suddenly came by and confiscated the caravan , then put a confiscation notice next to it."
This is only a part of Israeli measurements to make life harder for Palestinian farmers, and provide more facilitation for Alfei Menashe settlers.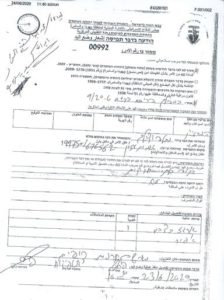 Photo 1: Confiscation notice for the Caravan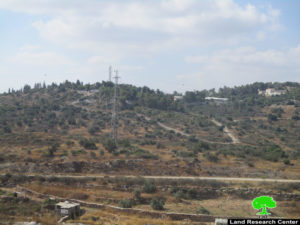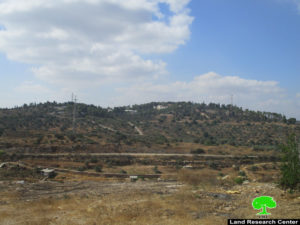 Photos 2+3: Alfei Menashe settlement
About An-Nabi Elyas village:[1]
It is located 6km to the east of Qalqiliya governorate and is edged by Izbbet Al-Tabib and Aslah villages from the east, Arab Abu Fardeh area from the west, Jayyous town from the north and Ras Tayreh from the south.
The village populates 1399 inhabitants (2017 census) that are relative to three main families namely ( Hannun, Khleif and Majd)
Nabi Elyas has a total area of 4435 dunums, of which 123 dunums are considered the village's built-up area. Noteworthy, more than 2200 dunums of the area were isolated behind the apartheid wall and became subject to colonial activities of takeover and expansion.
[1] GIS-LRC
Prepared by