Confiscating a digger and notifying a cistern in Ras Atiya village / Qalqilya governorate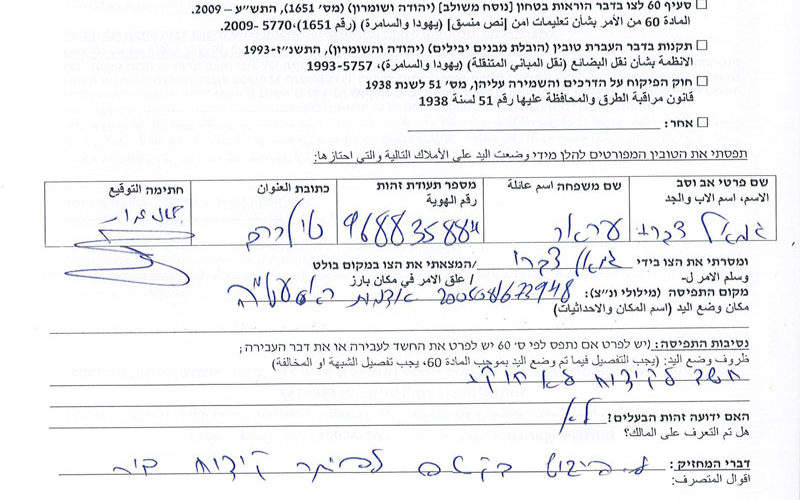 Violation: Confiscating a digger and notifying a water harvesting cistern.
Date: May 3rd 2020
Location: Ras Atiya village / southeast Qalqilya city.
Perpetrators: The Israeli Occupation Civil Administration.
Victims: Ras Atiya society for agricultural development.
Description:
Saturday May 3rd 2020, the Israeli Occupation forces accompanied by the officer responsible on the water department in the Civil Administration raided Wad Al-Daba'a area east Ras Atiya in Qalqilya governorate, the forces halted drilling a well and confiscated the drilling machine , on the pretext of working without licenses.
The well was drilled by Ras Atiya society for agricultural development, which was established in 2002 , and provides developmental projects for 150 farmers southeast Qalqilya . According to the military notice number (266294) , the occupation set May 19th as the date of the subcommittee session in Beit El military court to decide the fate of the structure.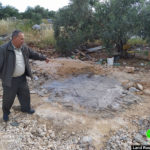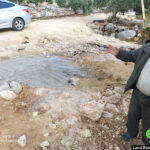 Photos 1-2: dumping an artesian well/  Ras Atiya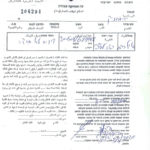 Photo 3: halting work on an artesian well
In the same context, the occupation raided the area the next day and confiscated digger that belongs to Ibrahim Shrim's company, and took it to a military camp , he also imposed a high fine in case the owner wanted it back.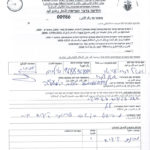 Photo 4: the confiscation notice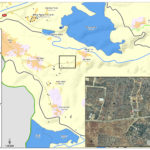 Na'em Mara'abeh (56), head of Ras Atiya society for agricultural development, told LRC about the water and agricultural reality in Ras Atiya:
"Ras Atiya and other surrounding hamlets such as (Ras At-Tira , Ad-Daba'a, Wad Er-Rasha , Izbet Jal'ud) are important agricultural areas in Palestine , and we in Ras Atiya society for agricultural development , support farmers in more than 4500 dunums of rainfed and irrigated agriculture."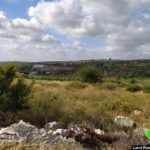 Photo 6: Agriculture In Ras 'Atiya village
Mara'abah asserted that number of agricultural organization under the supervision of the Ministry of Agriculture set up an irrigation network that provides water for 3000 dunums in 2012 , the network's source of water is Al-'Amayer cistern in Ras Atiya village , while if needed the network gets water from Faysal Al-Qassim well, farmers pay 1.3 NIS for each m2 of water.
The water supply is not sufficient , and there are limitations on water usage imposed by the Israeli occupation . Thus, farmers have been looking for a new source of water , so they started drilling the ground looking for artesian water, but the occupation forces showed up and halted the project.
Noteworthy, the Israeli illegal settlements such as Ornit and Alfei Menashe devoured hundreds of agricultural dunums east Qalqilya , they also imposed their control over water sources and artesian wells, which had a clear effect on the Palestinian agricultural sector.
Ras Atiya village: [1]
4 km to the south of Qalqilya , Ras Atiya is surrounded by Hibla (north and west), Ad-Daba'a (east) and 'Izbet Jaloud (south).
Ras Atiya has a total population of (2129) people, until 2017 census.
Oslo divided lands as the following:
A area : NA.
B area: 310 dunums.
C area:627 dunums.
 
[1] GIS – LRC