Israeli Violations in the time of Corona: Halt of work notice on an agricultural facility in Al-Fahes area / south Hebron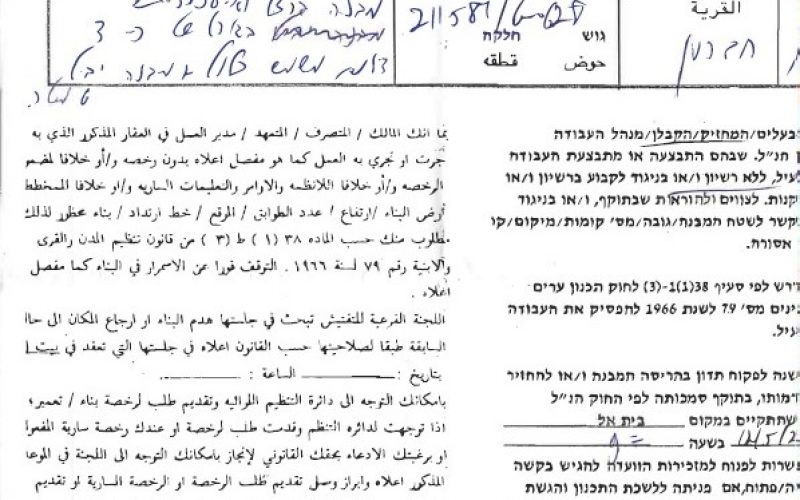 Violation: Halt of work notice.
Date: March 26th 2020.
Location: Al-Fahes – Hebron governorate.
Perpetrators: The Israeli Occupation Civil administration.
Victims: Citizen Mahmoud Dawoud.
Description:
Thursday, March 26th 2020, the Israeli Occupation Authorities issued a halt of work order on a barn, on the pretext of building without licenses in Al-Fahes area south Hebron.
A vehicle related to the building and organization department in the civil administration accompanied by an army patrol , showed up in front of the facility that belongs to Mahmoud Dawoud , the inspection officer wrote the notice, hanged it on the wall, and took pictures of it before withdrawing.
Reportedly, the notice targeted an agricultural facility built of steel sheets , with a total area of 750 m2, and was supposed to be a barn for broiler breeding , attached by a small store (20 m2), the construction started in 2019.
In the notice numbered (30345), the occupation authorities ordered the immediate stoppage of construction works on the pretext of building without licenses , and set (may 12th 2020) as a date for the subcommittee session in Beit El military court to decide the fate of the structure.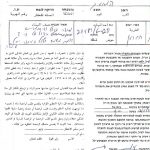 Notice (30345) which targets the barn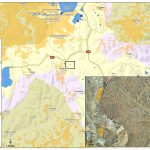 The occupation authorities use the lack of a license as an excuse to issue notices and military orders against Palestinians' houses and facilities. While in fact, the occupation authorities never approve licenses applications for Palestinians. And since the lockdown imposed in the Palestinian territories, the occupation authorities intensified human rights violations against the Palestinian rights to land and housing.