Notifying fences and retaining walls in Ni'lin / Ramallah governorate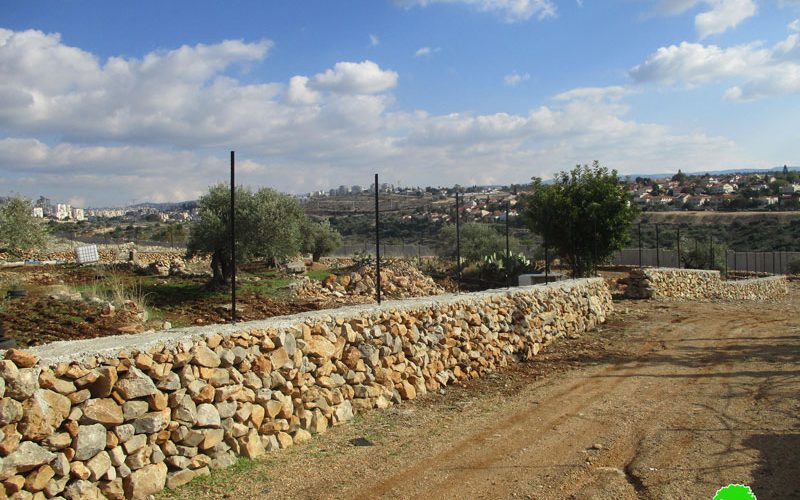 Violation : halt of work notices.
Location: Ni'lin village / North West Ramallah.
Date: January 7th 2020.
Perpetrator: The building and organization department – The Israeli Occupation Civil administration.
Victims: two families from the village.
Description:
Tuesday January 7 , The Israeli Occupation forces accompanied by members from the building and organization department in the civil administration raided Ni'lin village North West Ramallah . Ni'lin is adjacent to the apartheid wall that overviews the grand colonial cluster "Modi'in".
The occupation targeted under construction agricultural projects, through notifying number of retaining walls that surround the plot on the pretext of building without licenses, the occupation set January 21st as a final date for the subcommittee session to decide the fate of the structure.
The following table shows more information about the damages:
| | | | |
| --- | --- | --- | --- |
| Affected citizen | Family members | Military order number | Nature of the targeted facility |
| Ahmad 'Umaira | 8 | | Baton wall (2 m*400m ) and surrounds a 4 dunums plot. |
| Sebty Al-Khawaja | 5 | | Retaining walls built of rocks (1 m*300 m) around a 5 dunums plot |
|   | 13 |   |   |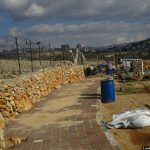 Photos 1-5: Baton walls belong to 'Umaira family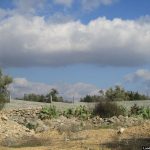 Photos 6-10: threatened retaining walls that belong to Al-Khawaja family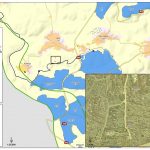 Affected citizen Sabty Al-Khawaja told LRC:
"two months ago, I carried on rehabilitating a plot that is only 15 m away from the apartheid wall south west Ni'lin, my intention was  to plant the plot and protect it with retaining walls , I worked so hard on this project , but only few days ago when I went to my plot I found a halt of work notice there , on the pretext of working without licenses , while all I built was retaining walls , but the occupation's intention is to prohibit us from using our land, in order to keep it as a colonial reserve."
According to LRC reports, the occupation notified tens of residential and agricultural structures in the village , they also demolished number of industrial facilities in an area known of "Al-Muhallel" in the village. With this, the occupation deprives Palestinians of their basic civil rights.
About Ni'lin:[1]
20 km to the northwest of Ramallah, Ni'lin is edged by the towns of Qibya and Budrus from the north, Al-Midyah town from the southwest, Deir Qidees town from the east and Mod'in and Kiryat Sefer colonies from the south.
Ni'lin is inhabited by 5897 people on a total land area of 15,206 dunums , of which 748 dunums are the village's built-up area.
The occupation confiscated a total of 3020 dunums for colonial ends, which are detailed as follows:
Hashmona'im colony: it was established in 1985 on confiscated area of 858 dunums from the village. It is now inhabited by 2097 colonists.
Kiryat Sefer: it was established in 1991 on confiscated area of 476 dunums from the village. It is now inhabited by 24,290 colonists.
Mattityahu colony: it was established in 1980 on confiscated area of 657 dunums from the village. It is now inhabited by 1365 colonists.
Colonial bypass road number 446confiscated 408 dunums 
The apartheid wallconfiscated 621 dunums for the favor of its construction and isolated 14,083 behind it.
According to Oslo Accords lands classifications, Ni'lin lands are classified as follows:
1,123 dunums are classified as area "B"
14,083 dunums are classified as area "C"
[1] GIS-LRC
Prepared by