Occupation forces demolish a house in Beit Ummar / Hebron Governorate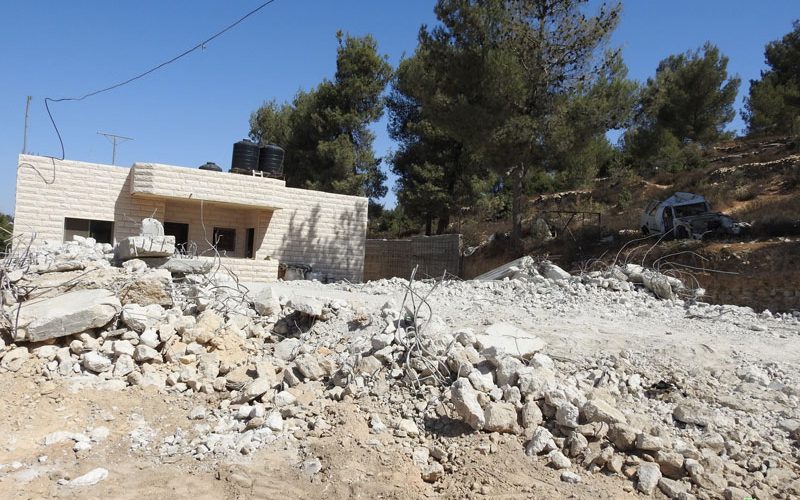 Violation: Demolishing a family home.
Date: October 03, 2019.
Location : Wadi Ash-Shaikh – Beit Ummar / Hebron governorate.
Perpetrator: The Israeli occupation civil administration.
Victim: Citizen Ali Al-'Alami.
Description:
Thursday , October 3 , The Israeli occupation authorities demolished Ali Al-'Alami house in Beit Ummar north Hebron , on the pretext of building without licenses.
The owner's father told LRC reporter: "An army force with border guards and officers from the building and organization department , accompanied by a LiuGong excavator raided "Wadi Ash-Shaikh" east the village ,encircled the house and destroyed it."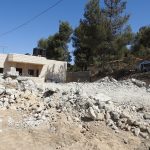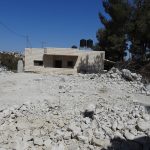 Photos 1+2: The remains of Al-Alami house
The occupation authorities demolished the one-floor house, that has an area of 150 m2 and still under construction,  it composes of a concreted baton floor , columns, ceiling  , and was supposed to be a home for a family of 8 , 6 of them are children.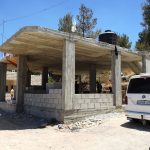 Photo 3 : The house before the demolition
The owner was living in a small house of two rooms , that does not make an appropriate home for his family (8 members), so he carried on building a larger house , but that did not stop the occupation forces from demolishing it. Al-Almai paid 80 thousand dollars for the construction of his house so far (about 22 thousand dollars).
Noteworthy, July 11 , the Israeli occupation authorities issued a demolition notice within 96 hours, on the pretext of building without licenses , the owner had prepared a legal file and filed it to the civil administration , as the house is in C area according to Oslo accords.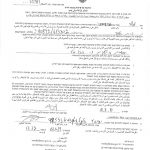 Photo 4: a demolition order on Al-Alami house
The owner hired a lawyer to follow up the file , and object , but the occupation forces refused the objection under unjust pretexts.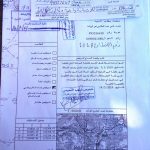 Photo 5: Licensing application receipt and a plot location map
The occupation authorities referred to military order 1797 issued in 2018 that targets under construction and uninhabited houses, the military order gave the green line for demolishing several houses and facilities in C area.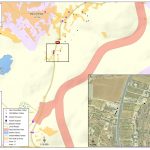 Noteworthy, Beit Ummar have been heavily targeted by the Israeli occupation in 2019 , read the following LRC reports:
22/01/2019 , The Israeli occupation cut down 200 Olive trees in Khirbet Safa – Beit Ummar / Hebron governorate, Arabic , English.
3-    27/03/2019 , The occupation serves stop-work orders on 7 Palestinian houses in Beit Ummar/ Hebron governorate, Arabic, English.
4-    03/04/2019, Confiscation of lands for a new colonial road / Hebron, Arabic, English.
5-    17/06/2019, The Israeli Occupation Destroyed an Agricultural Facility in Beir Ummar / North Hebron, Arabic, English.
6-    11/07/2019 , Setting a Dangerous Precedent, The Occupation Notifies a Building of Removal in Beit Ummar / Hebron Governorate, Arabic, English.
About Beit Ummar:  [1]
It is located 12 km to Hebron city. The village's total area is 21,285 dunums, of which 1,375 dunums are considered the built-up area; around 16,977 people inhabit Beit Ummar (according to 2017 census).
The Israeli occupation authorities confiscated 560.5 dunums from Beit Ummar for the favor of the bypass road no.60.  The occupation also confiscated 1,216 dunums for the favor of the following colonies:
Colony

Year of establishment

Dunums confiscated from Beit Ummar

Built-up area\dunums

No. of colonists

Karmei Zur

1984

179

289

623

Migdal Oz

1977

682

1,076.4

298

Kfar Etzion

1976

18.6

923.5

404

Efrat

1979

98.6

2,063.6

7,037

Alon Shevut

1971

237.8

934

3,146

Total

1216

5,286.5

11,508
Legal feedback:
Demolishing houses and facilities of an occupied territory is a flagrant violation of International and humanitarian law , such as:
Article 147 of Geneva fourth convention  : extensive destruction and appropriation of property, not justified by military necessity and carried out unlawfully and wantonly. ( it is considered a serious violation of the convention)
Article 53 of Geneva fourth convention that forbids destroying properties : Any destruction by the Occupying Power of real or personal property belonging individually or collectively to private persons, or to the State, or to other public authorities, or to social or co-operative organizations, is prohibited, except where such destruction is rendered absolutely necessary by military operations.
Article 33 of Geneva fourth convention: No protected person may be punished for an offence he or she has not personally committed.
Article 32 of Hague convention 1907 part g: To destroy or seize the enemy's property, unless such destruction or seizure be imperatively demanded by the necessities of war.
Article 17 of Universal declaration of human rights 10 –Dec- 1948:  No one shall be arbitrarily deprived of his property.
[1] GIS-LRC
Prepared by