New outpost established in At-Taybeh –Ramallah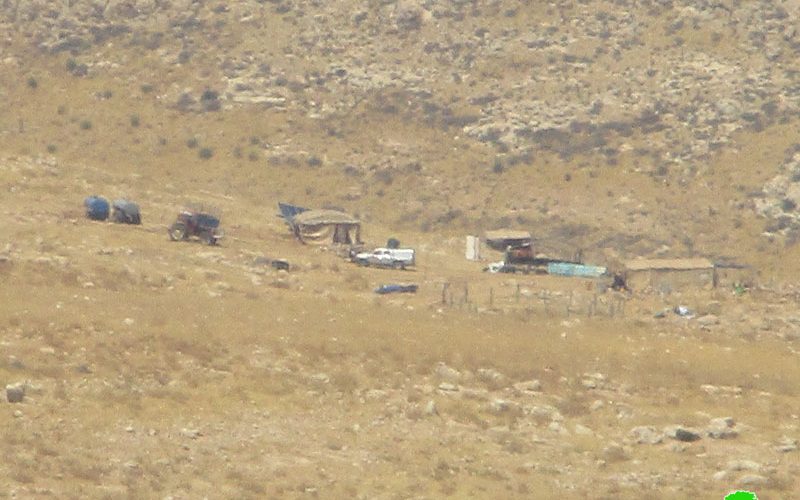 Violation: Establishing a new outpost.
Location: At-Taybeh village/ Ramallah governorate.
Date: 1st of August 2019.
Perpetrator :  "Sons of the hills" gangster.
Victims: Residents of the surrounding Bedouin communities.
Description:
Israeli violations and attacks against farmers and agricultural lands are escalating in the northern suburbs of Ramallah.
Early August, a group of settlers who  call themselves "Sons of the hills" established a new outpost 300 m east of "Rimonim" settlement.
Reportedly, the outpost is composed of 4 tents and a water reservoir on a mountainous terrain, and inhabited by number of radical settlers.
Activist Eyad Haddad told LRC reporter:
"The new outpost's settlers were living in "Kokhav Hashayer" outpost, but they divided themselves into groups, each group establishes an outpost at a new location, which means grabbing more Palestinian lands.
Settlers of the outposts carry out frequent attacks , as they originally immerged from  Kach movement  which considers killing Palestinian people a religious duty."
Noteworthy, in the recent two years several sons of the hills attacks were documented , most recently attacking a farm belongs to Al-Ka'abneh family and setting it on fire , in addition to setting flames in an area of trees in Al-Mughayyir last May , this was preceded by an attack against number of farmers in April in Kafr Malik and Ein Samiya areas, in addition to sabotaging number of grapes saplings in Deir Jarir early 2019, and daily harassments.
Abdul Rahim Al-Ka'abneh from Arab Al-Ka'abneh in At-Taybeh told LRC reporter : "we filed several complaints to the Israeli police through the Liaison Office , but nothing was done to stop the attacks. On the contrary , the attacks are escalating."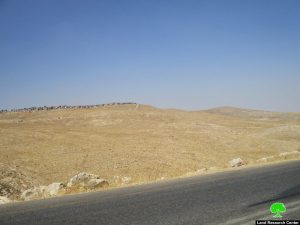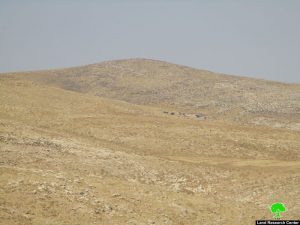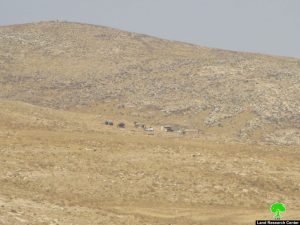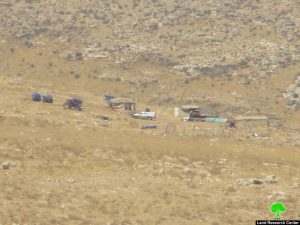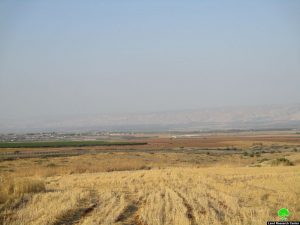 At-Taybeh village:
15 km east Ramallah , At-Taybeh is surrounded by Deir Jarir (north) , Silwad (west) , Al-Mu'arejat (east) , and blocked by "Kokhav Hashaher" and "Rimonim" east on Rammun village lands.
At-Taybeh is inhabited by (1340) people , in 2017 census.
At-Taybeh has a total area of 22,969 dunums , of which 732 dunums are a built up area.
The occupation confiscated (1,738) dunums for the following purposes:
Israeli settlement took over (354) dunums as the following:
| | | | |
| --- | --- | --- | --- |
| Settlement name | Establishment year | Area in dunums | Number of settlers 2018 |
| 'Ofra | 1975 | 25 | 3235 |
| Rimonim | 1977 | 329 | 745 |
Bypasses 449 and 458 devoured (1,087) dunums.
Israeli military camps devoured (297) dunums.
Oslo accords divided the area as the following:
B area : (8,010) dunums.
C area: (14,959) dunums.
Prepared by