Confiscation of an Excavator in Bardala Village/ Tubas Governorate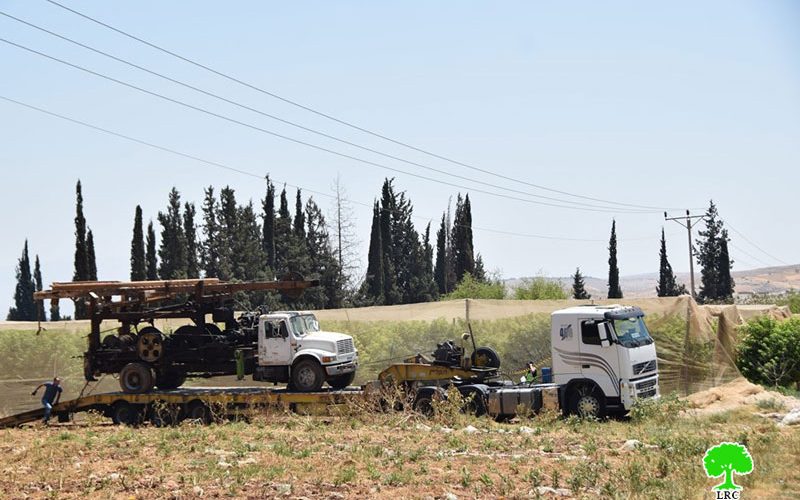 Violation: IOF confiscate an excavator.
Location: Bardala village in the northern Jordan Valley.
Date: 29/07/2019.
Perpetrator: The Israeli Occupation Army.
Victims: Number of farmers from the village
Description:
The occupation forces accompanied by a truck from the Israeli occupation civil administration raided Bardala village  and confiscated an excavator that was working in the area , under claims of "searching for water".
Reportedly, the excavator was working in digging a cistern, for number of farmers, the cistern was supposed to provide water for 150 dunums cultivated with a variety of crops. However there is an artesian well in the area, that the occupation took over recently, that explains why they prohibited digging a cistern in the area, because they don't want Palestinian farmers to use a drop of the water that are actually on Palestinian territories.
Derar Sawafta from Bardala village council told LRC reporter:
"In the recent years, the occupation carried out organized raids to the village, in order to find farmers who searched for water or made small holes to collect water. After they took over artesian wells in Bardala, they make sure that farmer's won't be able to find a solution. And claim that any search for water in the Palestinian territories should be licensed by the Israeli government."
On the water crisis, Sawafta said:
" in 1975 , Bardala village consisted of only one Artesian well that produces about 240 m3 / per hour, it fulfilled the town's needs of water, while in 1975, The Israeli National water company "Mekorot" , started bombing water from  Bardala artesian well , which caused great harm to the agricultural sector in Bardala."
After taking over water supply in Bardala, the civil administration started selling water to Palestinian farmers for 240 cup / per hour for 1.5 NIS.
Sawafta asserted that these measurements caused great harm to the agricultural sector , this year there are 2700 dunums cultivated with irrigated agriculture , compared to 5000 dunums of rainfed agriculture, while five years ago there were 4700 dunums of irrigated agriculture.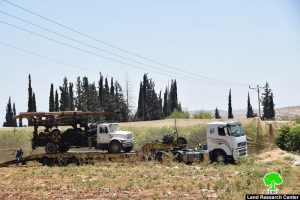 Photo 1: The confiscated excavator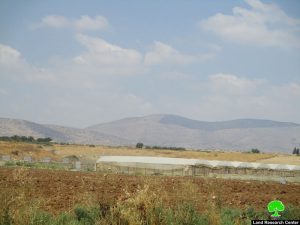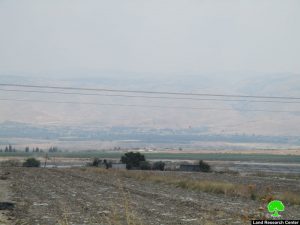 Photos 2-3: agriculture in Bardala
Prepared by
 The Land Research Center
LRC