Expansions in "Ma'ale Levona" North Ramallah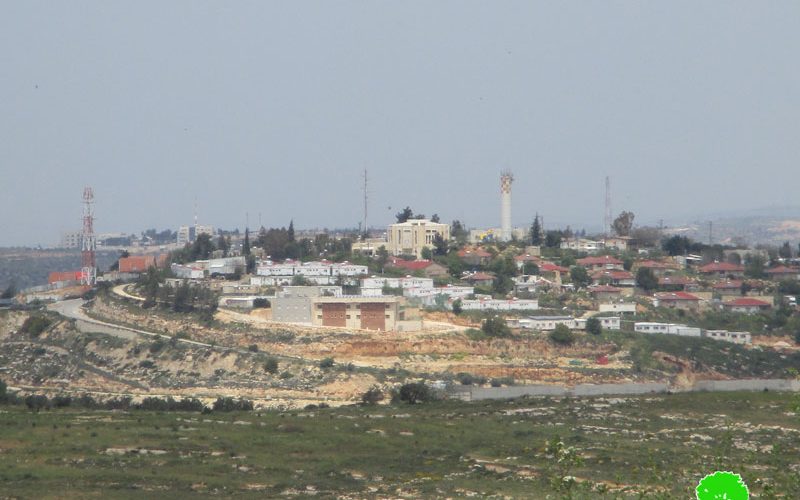 Violation: colonial expansion.
Location: Sinjil / North Ramallah.
Date: 1st of April 2019.
Perpetrators: Settlers from "Ma'ale Levona".
Victims: Farmers in the town.
Description:
Sinjil is known of its breathtaking nature, which made it an attraction to settlers who decided to establish "Ma'ale Levona" on confiscated lands from the village.
Reportedly, the regional council of "Ma'ale Levona" finished building a new colonial block west the settlement, by installing 29 caravans on about 30 dunums in the location, the 30 dunums were confiscated from Sinjil village with military orders issued between 1982-1988, the owners of the lands were denied accessing to it , and eventually the area was closed for colonial expansion.
Ma'ale Levona colony: 
It was established in 1983 and its total population is somewhere around 545 colonists.
The total area of the colony is 1942 dunums including 251 dunums of built-up area. It started as a colonial nucleus built on Al Lubban al- Sharki land, however, its total area expanded rapidly in recent years to cover areas in the Palestinian villages of 'Abwein and Sinjil.
The  history of the colony's establishment is known to be due to the colonization movement named  Gosh Amonim , which functioned actively during the 70s and 80s of the past decade; this initiative was taken by Knesset member rabbi Hanan Bourat.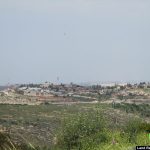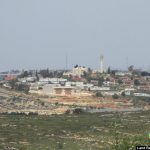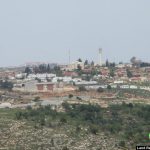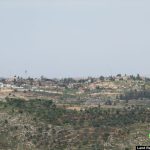 Photos 1-4: the colonial expansion in "Ma'ale Levona"
About Sinjil:[1]
 20 kilometer north of Ramallah, Sinjil is surrounded by Al Labn Ash Sharqia  (north), Jaljilia (west), Qaryut and Turmus'ayya (east), and Al Mazr'a Ash sharqia (south).
Sinjil has a total population of 5236 people according to statistics conducted in 2007. It has a total area of 14028, 888 of which are a built-up area of the village. 
The Israeli occupation devoured 551 dunums of the lands of the village for two colonies. The first one is Maale Levona which was built in 1983 and confiscated 298 dunums of the village. It is inhabited by 497 colonists. The second is Eli which was built in 1984 and devoured 253 dunums. It is inhabited by 2058 colonists.
Moreover, bypass number '60 took over 246 dunums of the village lands.
According to Oslo Accords, 14% of Sinjil is under Area A (PA has full civil and security control) while 30% is under Area B (PA is in charge of civil matters with Israel responsible for security). However,  most of the village lands (56%) is under Area C (Israel maintains full security and administrative control). Here are the area in dunums:
Area A (1980) dunums
Area B (4140) dunums
Area C (7908) dunums
[1] GIS-LRC
Prepared by
 The Land Research Center
LRC