Settlers sabotaged saplings in a Hebron farm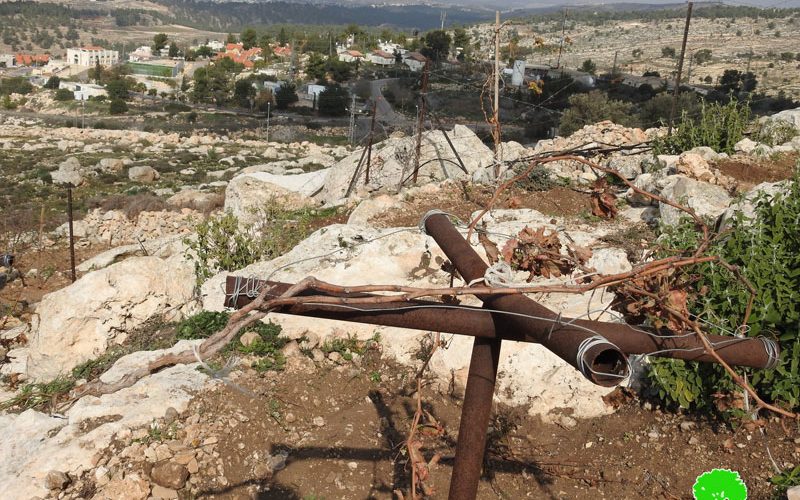 Violation : sabotaging saplings.
Date: 04/01/2019.
Location:  Tarqumiya  town / Hebron governorate.
Perpetrator: "Telem" settlers.
Victims: Fatafta family.
Description:
"Telem" settlers attacked a farm east Tarqumiya belongs to Mahmoud Fatafta and his family.
Fatafta (51) and his brothers reclaimed their 4 dunums plot, which is located south from bypass (35), and built an agricultural room to rest in during working days.
The land was targeted by several settlers' attacks, in 13/12/2018 settlers cut and uprooted the following plants:
80 grapes saplings.
15 almond saplings.
1 sapling of figs.
2 olive saplings.
2 saplings of citrus.
In the latest attack settlers cut the siege that surrounds the plot and sabotaged the rest of the plants and they are:
4 grapes saplings.
5 almond saplings.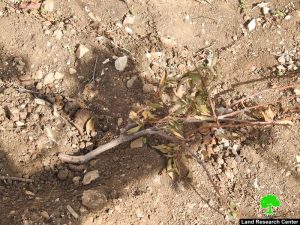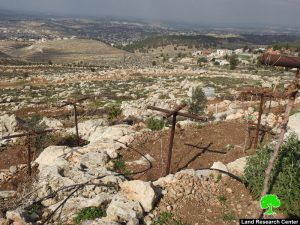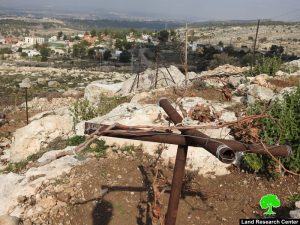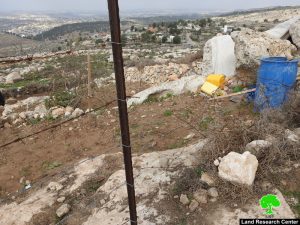 Photos 1-4: The farm land after the attack
Fatafta filed several complaints to the occupation's police, but nothing was done to stop the attacks.
It is important to point out that settlers placed "Telem" and "Adora" illegal settlements on confiscated lands from Tarqumiya.