Serving a demolition order targeting residential and agricultural structures in Dhera' Awad / Tubas Governorate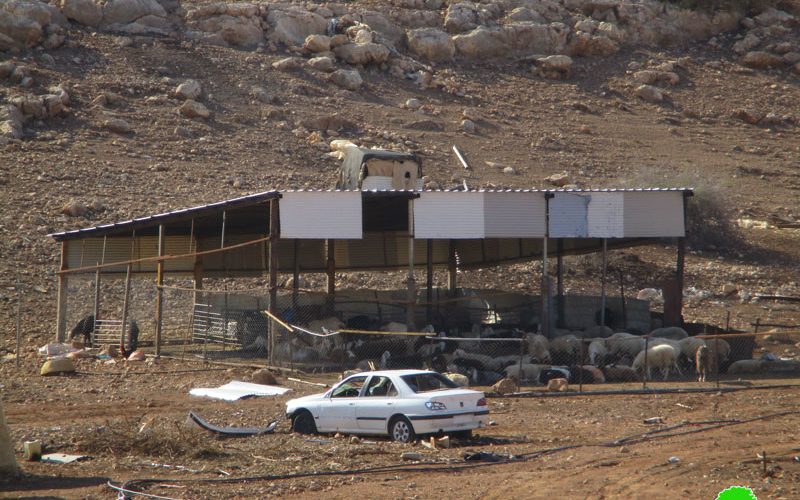 Violation: Serving a demolition order targeting residential and agricultural structures.
Location: Dhera' Awwad – South East Tubas.
Date: December 25 – 2018.
Perpetrator: The occupation's building and organizing commission.
Description:
The Israeli occupation troops raided Dhera' Awwad area in December 25-2018 and served a demolition order to Adnan As-Salameen, the order number (050274) gives the affected Palestinian 7 days to object on the final demolition order.
Field observation shows that the targeted structures are a barracks used for sheep husbandry (160 m2) , a residential room built of bricks and  zinc ceiling (60 m2  ) and a (9 m2 ) kitchen, the structure is a residence of a family of 15 , 11 of them are children.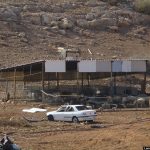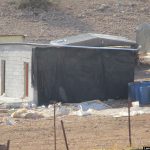 Photos 1-2: The targeted structures.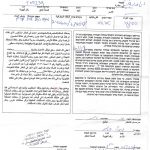 Military order 050274
Affected farmer was subjected by Israeli demolition opertions 5 times in the recent years, he told LRC reporter: "agriculture and animal husbandry are my only source of income, I have been living in the area for more than 20 years, during that time I was a subject of Israeli violence. Lately, I consulted the Jerusalem center for human rights and legal aid, but the occupation, as usual uses deceiving ways and never gives a Palestinian a just trial"
About Dhra' Awwad:
It should be marked that the area of Dhra' Awwad is located 2km to the north of Al-Hamra military checkpoint and 30km to the south of Tubas. The area was notified of demolition until residents won a plea submitted to Israeli courts to halt demolitions. But this changed in the aftermath of the latest wave of rage in Jerusalem and the West Bank.
 The residents of Dhra' Awwad come originally from the southern part of the occupied historic Palestine in 1948. Residents first fled to the area of  al-Samu', south Hebron and then moved to the area of Dhra' Awwad, looking for water and pastures.
Prepared by
 The Land Research Center
LRC