Expanding "Alei Zahav" settlement – Kafe Ad-Dik –Salfit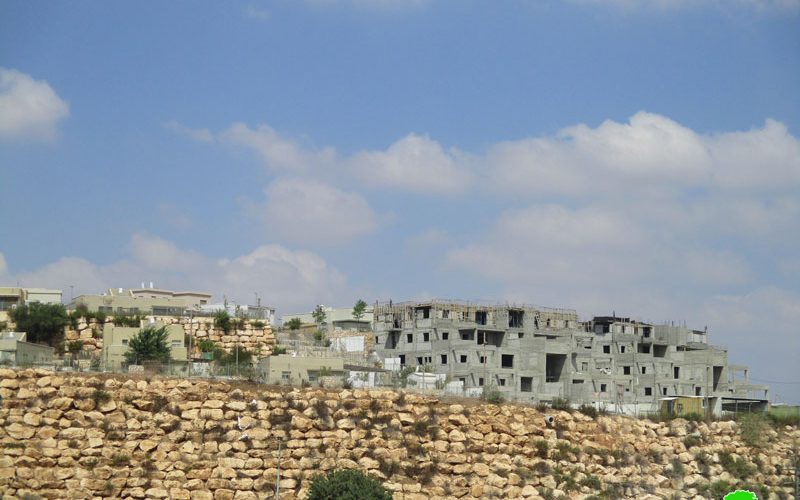 Violation: New colonial residential quarter and mall.
Location: Kafr Ad-Dik – West Salfit.
Date: September 01 -2018.
Perpetrator: "Eli Zahav" settlers.
Victims: Farmers of the town.
Description:
Colonial expansion continues in "Alei Zahav" illegal colony, whose area doubled multiple times in the last 5 years. Recently, Israeli settlers built a grand mall and a residential quarter over an area of 25 dunums south west the settlement, in lands confiscated in1988 by arbitrary military orders.
Jamal Hammad colonization observer in Salfit governorate told LRC observer:
"In the recent years the occupation imposed restrictions on farmers of the settlement's surrounding lands, at the same time the occupation authorities took over them gradually to expand "Alei Zahav" and implant huge colonial blocs that devour wide areas of Kafr Ad-Dik lands"
Farmer Musa Qassol told LRC observer:
"We tried many times to reach our lands in the areas surrounding "Eli Zahav" settlement but the occupation is prohibiting us from cultivating our lands, If the lands were not taken care of they may be damaged which is a monstrous disaster , I own 12 dunums of lands cultivated with millennial olive trees about 150 meters in the area surrounding the settlement"
Photos 1-4: the mall and the residential quarter in "Alei Zhav" illegal colony.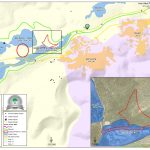 Map 1: site of Expansion
New colonial scheme to devour 69 dunums of Kafr Ad-Dik lands:
The Israeli occupation authorities announced on the Israeli ministry of Finances' webpage structural map (3/3/132) that targets Kafr Ad-Dik lands, the post announces changes in land customizations, from agricultural lands into built up area for colonial expansion.
Kafr ad Dik[1]
Kafr ad Dik is located 15 km to the west of Salfit. It is surrounded by Bidya (north), Rafat and Deir Ballut (west), Bruqin and Sarta (east), and Bani Zaid villages (south).
Kafr ad Dik has a population of 4553 people, according to a 2007 census.
Its total area is 15529 dunums; however, it has been suffocated by bypasses and 3 Israeli colonies that lay over its lands.
This has further limited its expansion knowing that it had already had a 791-dunum organizational plan (built-up area); it also isolated the village from its surroundings.
The Israeli occupation confiscated 2477 dunums of Kafr ad Dik lands for the benefit of:
Colonies devoured 1225 dunums, and they are:
Name of colony
Year of construction
Area of confiscated land/ dunums
Number of colonists
Har Eli Zahav
1983.
134.
339.
Eli Zahav- Yoezer
1982.
290.
424.
Bedoel
1984.
800.
1088.
·
1999.
1.
339.
·
1225.
1512.
*Source: Field Research- Monitoring Israeli Violations Team- Land Research Centre (LRC).
Bypasses stole 362 dunums
The Apartheid Wall seized 890 dunums and isolated 8824 dunums and is expected to be 8905 long in Kafr ad Dik lands.
Lands of Kfar ad-Dik are categorized according to Oslo Accords into lands under Area B (15% of the lands) and lands under Area C (85% of the lands).
[1] GIS-LRC