Israeli to establish a settlement in place of Brosh Ha Bik'a / Tubas governorate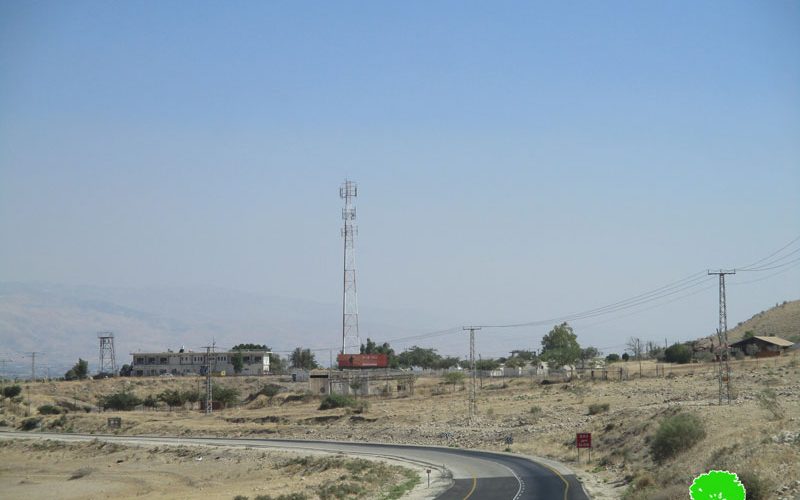 The Israeli occupation authorities revealed a new plan in July 19 to establish a settlement in place of Brosh Ha Bik'a military camp in Tubas. The organizational plan has an area of 298 dunums and will transform vast agricultural areas into "institutions, facilities , public spaces and roads".
Photo 1: The published organizational plan
The military camp goes back to 1956, at that time the Jordanian army owned a land (45 dunums) is Ash-Shuweier and established a camp to protect the area. Noteworthy, the area is only 1 kilometer from the Jordan River and has a stratigical significance and used to be an agricultural land in the past.
After 1967 when Israel occupied the West Bank, Israeli troops took over the camp and used it to torture Palestinians and demolish houses and agricultural facilities in the Jordan valley area, in 1982 the camp became The Israeli Intelligence place and a questioning center for Palestinian detainees, and in 1993 the Israeli occupation army finally left the camp.
In 2015, a group of settlers placed 13 residential units and a restaurant in the same location forming "Betrinot" outpost, in 2017 Betrinot obtained official recognition from the Israeli occupation authorities. The outpost received support from the Settlement's council in the Jordan valley area, a religious school was established, number of green houses and a watch point to protect the new colonial settlement.
Photo 2-3 : Brosh Ha Bik'a military camp.
Motaz Bsharat the responsible of colonization file in the Jordan valley area said that since 2015 numerous assaults against farmers were documented in As-Sakut, Ad-Deer and Al-Malih , settlers and the so called the Israeli land and park authority under the protection of the army chase farmers and herders beating them and destroying their crops.
The process of transforming a military camp into a settlement is a violation of international law; military locations should be used for the same purpose or be returned to original owners.