Israeli Cemetery established on Az-Zawiya lands / Salfit governorate
Violation: Establishing an Israeli cemetery on Palestinian lands.
Location: Az-Zawiya town / Salfit governorate.
Date: July 15 2018.
Perpetrator: The Israeli occupation civil administration.
Victims: People of Az-Zawiya.
Description:
The Israeli occupation civil administration ratified establishing a Jewish cemetery on confiscated Palestinian lands from Az-Zawiya town.
Noteworthy, the resolution came after a meeting between Head of settlement's council, heads of Israeli illegal settlements in Salfit and several Rabbis. The new cemetery will have a vast area consisting of 35,000 graves.
The colonial cemetery will confiscate 140 -177 dunums from Natural block 4 of Az-Zawiya town. It will fulfill settlers' needs for the coming 25 years and it is the biggest Israeli cemetery in west bank until this day.
Naem Shqair head of Az-Zawiya municipality described the situation of the disastrous and asserted that it killed any hopes farmers had to access their lands or cultivate them again.
According to the Israeli movement "Peace now" there are more than 33 Israeli cemeteries in west bank, 40 % of them were established on private Palestinian lands, Such lands are grabbed on the claim of security purposes, then transformed into cemeteries . For religious people, the existence of such cemetery is clue of Jewish ownership of the land, This cause Judaization to move faster to reach more Palestinian areas; especially those located in the nearby of Israeli colonies.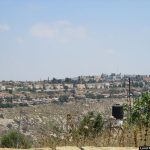 Photo 1: A view of Oranit settlement North- West Az-Zawiya.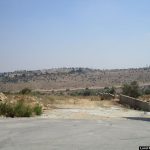 Photo 2: ElKana settlement North Az-Zawiya.
Photo 3: Photo 3: The Apartheid wall in Az-Zawiya.
About Az Zawiya:[1]
Located 17 kilometer west of Salfit and adjacent to the Green Line, Az Zawiya has a population of 1006  people according to statistics conducted in 2077. (81%) of the population depends on agriculture and sheep grazing while the rest work in governmental jobs or private sector projects. Az Zawiya has a total area of 12,000 dunums, 693 of which are a built-up area of the town. Most agricultural lands in Az Zawiya are planted with olive, figs, and cactus. The Israeli occupation confiscated 1747 dunums of Az Zawiya lands for colonies and the Apartheid Wall as the following:
Two colonies are built on Az Zawiya lands. The first is Mazor Atiqa which was built in 1986 and confiscated 573 dunums. The other is Elkana which was built in 1977 and confiscated 57 dunums. Elkana is inhabited by 3050 colonists.
Bypass road number 5 and it devoured 520 dunums of Az Zawiya lands
The Apartheid Wall which destroyed 579 and isolated 4228 dunums
[1] GIS-LRC