Israeli Occupation Forces demolish residential and agricultural structures in Yatta area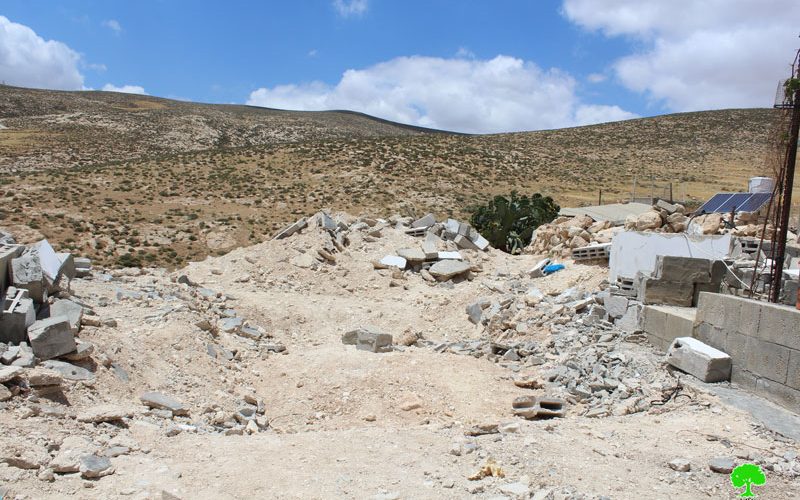 Violation: demolition of structures
Location: Jinba village- Yatta area
Date: May 02, 2018
Perpetrators: Israeli Occupation Forces
Victims: citizens from the village
Details:
Israeli Occupation Forces demolished on May 02, 2018 some residential and agricultural structures belonging to citizens from the Yatta village of Jinba, south Hebron governorate on the claim of "unlicensed construction".
Eyewitnesses said that a massive force from Israel Civil Administration and two dozers raided the village at 9:00 in the morning, deployed soldiers around the targeted structures and embarked on demolishing them. Noteworthy, the owners could not evacuate the interiors of their structures.
It is reported that the dozers demolished the following:
1. A residential room: it is owned by citizen Isam Mohammad and was built in 2011 with a total area of 40m2. The room was inhabited by a five member family including three children.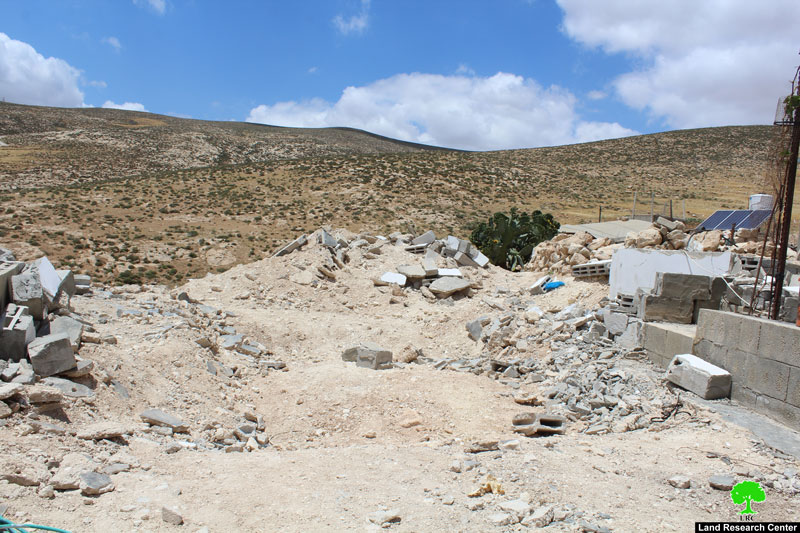 Photo 1: sings of demolition on Mohammad's
2. Outdoors toilet: it is owned by citizen Isam Ahmad and was built in 2011 with a total area of 4m2.
After Israeli Occupation Forces demolished Mohmmad's residence, his family lived in a 20m2 kitchen unit they have.
3. Shaher Ahmad: Israeli Occupation Forces demolished a residential room belonging to him that was built in 2011 with a total area of 40m2. The room was home for eight member family including five children.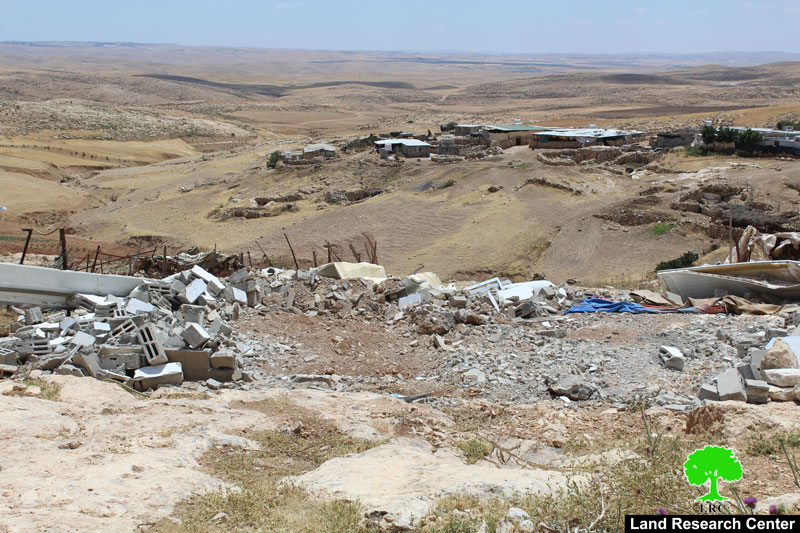 Photo 2: sings of demolition on Ahmad's
4. Sheep barn: it is owned by citizen Mohammad Hushyyeh and was established in 2010 with a total area of 200m2. The barn houses 100 sheep.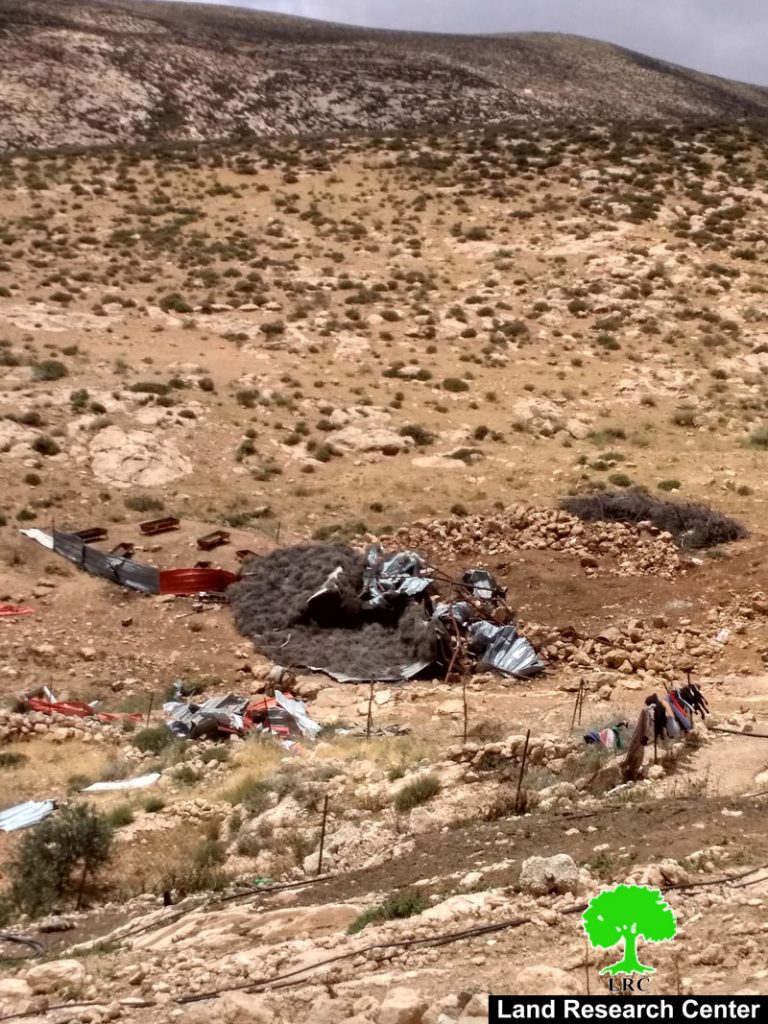 Photo 3: sings of demolition on the barn
About Jinba:
Jinba is a small village located in an area known as Masafer Yatta, 12km to the south east of Yatta town. It is inhabited by 27 families which are around 207 people. Residents of the area depend on livestock. Most of the village structures are built of bricks, metal slabs, and sackcloth; the structures are very simple in their nature. The village holds a school, a kindergarten, and mosque within but they are all threatened with demolitions. A small generator provides the village with power while they get their fresh water from cisterns.
An unpaved road connects the village with the surrounding communities; the locals rehabilitated one km of the road in the past year but the Israeli responded by issuing stop-work orders for that road.
The village is edged by Mizpe Ya'ir (west), the segregation wall (south and east) and Masafer Yatta (north).
Land Research Center sees houses and properties demolition as a clear-cut violation of all international conventions and laws:
The Universal Declaration of Human Rights:
Article 1 states: " All human beings are born free and equal in dignity and rights. They are endowed with reason and conscience and should act towards one another in a spirit of brotherhood."
Article 17: " (1) Everyone has the right to own property alone as well as in association with others.
(2) No one shall be arbitrarily deprived of his property."
The 1907 the Hague Convention
Article 23: " In addition to the prohibitions provided by special Conventions, it is especially forbidden
g. To destroy or seize the enemy's property, unless such destruction or seizure be imperatively demanded by the necessities of war;"
The Geneva Fourth convention
article 53: " Any destruction by the Occupying Power of real or personal property belonging individually or collectively to private persons, or to the State, or to other public authorities, or to social or cooperative organizations, is prohibited, except where such destruction is rendered absolutely necessary by military operations."
The International Covenant on Economic, Social and Cultural Rights:
Article 11.1 states: "The States Parties to the present Covenant recognize the right of everyone to an adequate standard of living for himself and his family, including adequate food, clothing and housing, and to the continuous improvement of living conditions. The States Parties will take appropriate steps to ensure the realization of this right, recognizing to this effect the essential importance of international co-operation based on free consent".
Prepared by
The Land Research Center
LRC