Stop-Work orders in the Yatta area of Al-Jawaya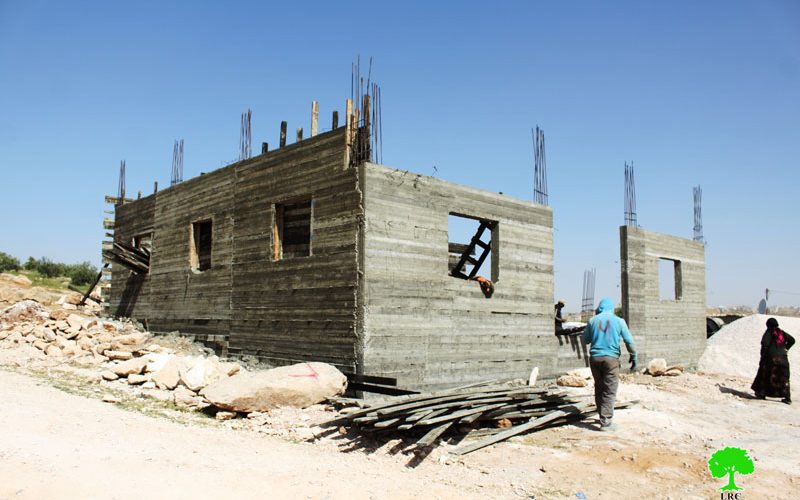 Violation: serving stop-work orders
Location:  Al-Jawaya- Yatta town
Date:  April 15, 2018
Perpetrators: : The Israeli occupation Planning and Construction Committee
Victims:  Issa Ash-Sahawaheen, Najma Barakat
Details:
Israeli occupation authorities served on April 1, 2018 a stop-work order on a residence and a water cistern in Al-Jawaya area, east Yatta town in Hebron and threatened to confiscate some construction material from the location in case of resumption.
A vehicle relative to Israel Civil Administration accompanied by an army patrol arrived at the location, issued the stop-work order on the pretext of working without permission, and took photos of the targeted structure before they had left.
Stop work order of a cistern and an agricultural road: The occupation forces sent a military order to farmer Issa Ash-Shawaheen to stop the work on digging a water cistern and opening an agricultural road leading to his land in his (5 dunums) land cultivated with peach plants.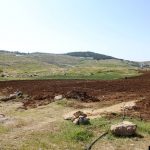 Photo 1: Issa Ash-Shawaheen land.
Ash-Shawaheen said that the occupation authorities threatened to confiscate his digging equipment if he does not stop immediately. He pointed out that he uses the neighbor's cistern to water his plants, which is why he carried out digging a cistern in his land.
Stop work order on a residential structure: The occupation authorities sent a military order to villager Najma Barakat, to stop the construction process and threatened to confiscate equipment and arrest workers in the location in case of resumption, Najma said that the officer who handed the military order told her he observes the activities in the house from "Maon" settlement. The house is reported to be in an early phase in construction and is supposed to have an area of (150 m2)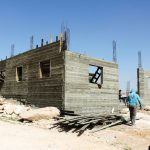 Photo 2 : Najma's under construction house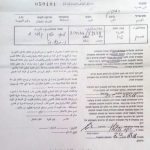 Photo 3 : The military order targeting Najma home.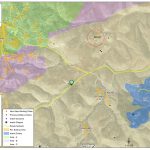 It worth pointing out that Al –Jawaya is west from bypass (356), and "Maon" settlement is built over confiscated lands from the east.  Al Jawaya is targeted by many occupation assaults for more information read the following case studies prepared by LRC: