Israeli Occupation Forces confiscate solar energy systems from Bethlehem area of Jubb Ad-Dhib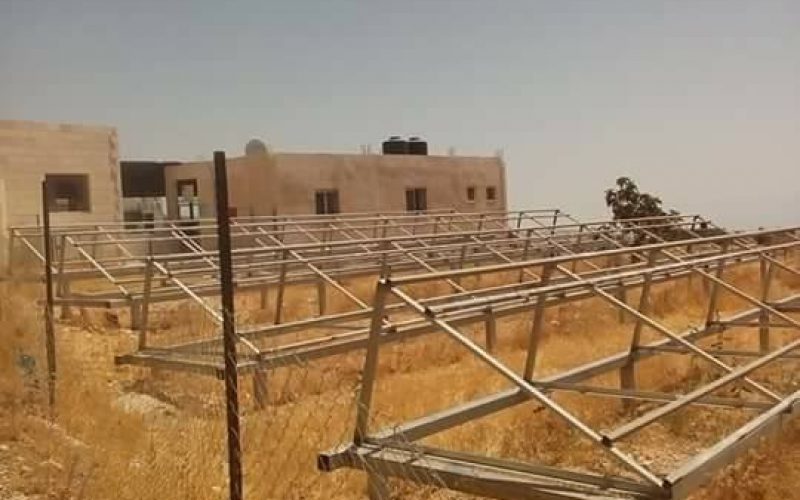 Violation: confiscation of solar energy systems
Location: Jubb Ad-Dhib- Bethlehem
Date: June 28, 2017
Perpetrators: Israeli Occupation Forces
Victims: residents of the area
Details:
A staff from Israel Civil Administration accompanied by an army patrol raided on June 28, 2017 the area of Jubb Ad-Dhib, east Bethlehem city and delivered two families confiscation orders targeting their solar panels and agricultural residence.
It is reported that the force confiscated 100 solar panels and some batteries on the claim of them being set up in an area under Israeli authority without obtaining a proper permit. Noteworthy, the solar panels were gifted by the Netherlands Representative Office to provide people with electricity.
It should be noted that the occupation force arrived in the area, confiscated the items then delivered a stop-work order on them and a minutes of confiscation.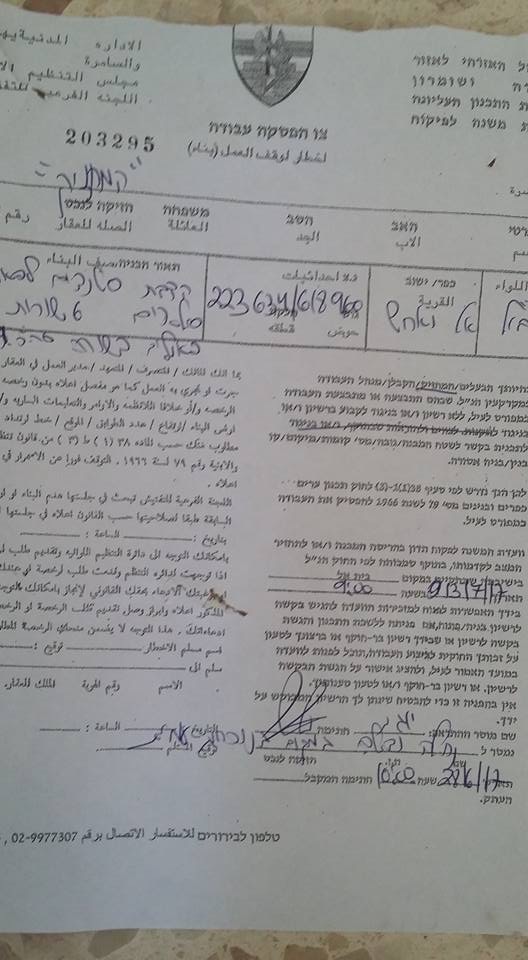 The stop-work order number 203295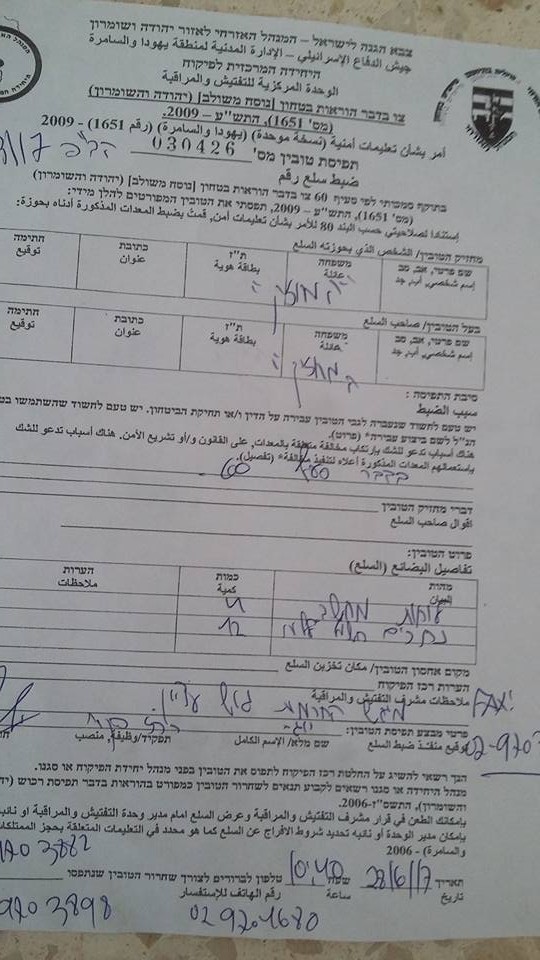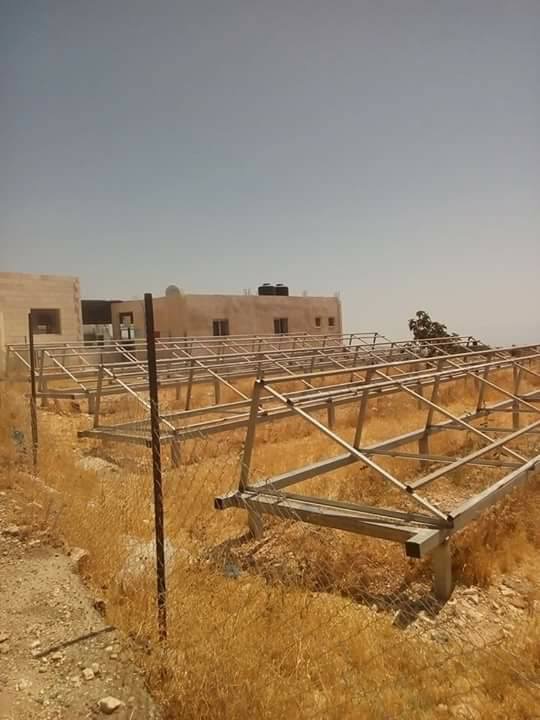 Photos 1-3: the minutes of confiscation notice
In the same context, the force notified an agricultural residence that is of 40m2.
About Jubb Ad-Dhib:
It is 15km to southeast of Bethlehem governorate. The area is edged by Za'tara village from the east, Beit Ta'mar from the north, Al-Fureidis from the west and a number of Israeli colonies from the south.
Jubb Ad-Dhib has a population of 600 people divided on 22 families, living in 27 residences. The area accommodates one main family namely (Al-Wuhsh).
The area accommodates Herodion hill that is an archeological site surrounded by a number of Israeli colonies and a military camp.
Prepared by
The Land Research Center
LRC