Israel opens Police station in Shu'fat camp north Jerusalem city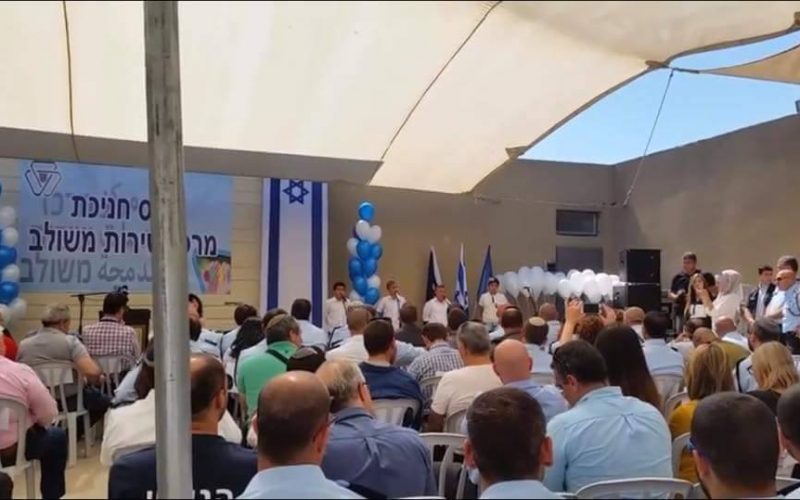 On May 05, 2017 Israel Police opened new station at the entrance of Shu'fat refugee camp, north Occupied Jerusalem. The station is first of its type to be opened in Palestinian neighborhood.
It should be noted that the opening ceremony was attended by Public Security Minister Gilad Erdan, Police Commissioner Roni Alsheikh, Jerusalem Police Chief Yoram Halevy and Jerusalem Mayor Nir Barkat.
Israel Police claimed that the opening of such facility is to provide services for Shu'fat residents and receive complaints in addition to other municipal services to be offered though a specific office within the same facility.
A resident from the camp commented: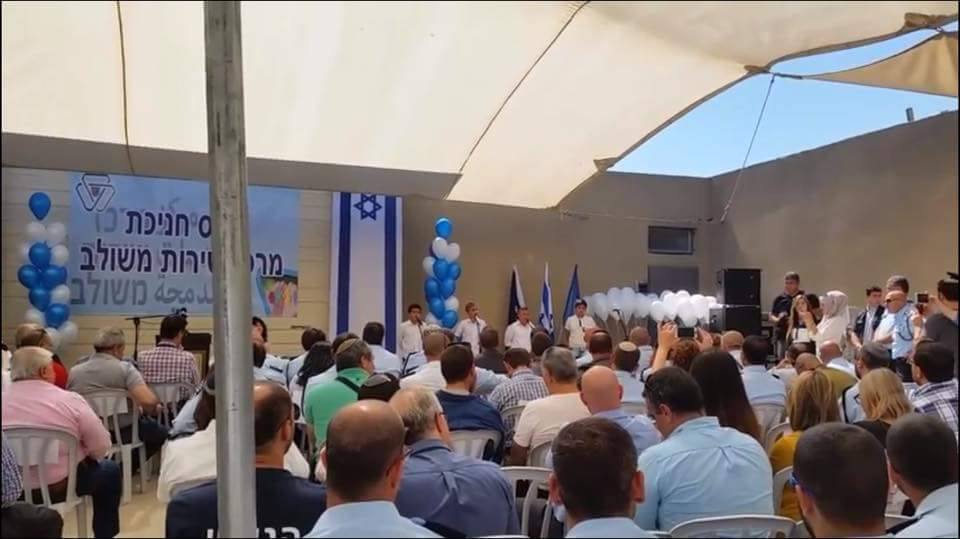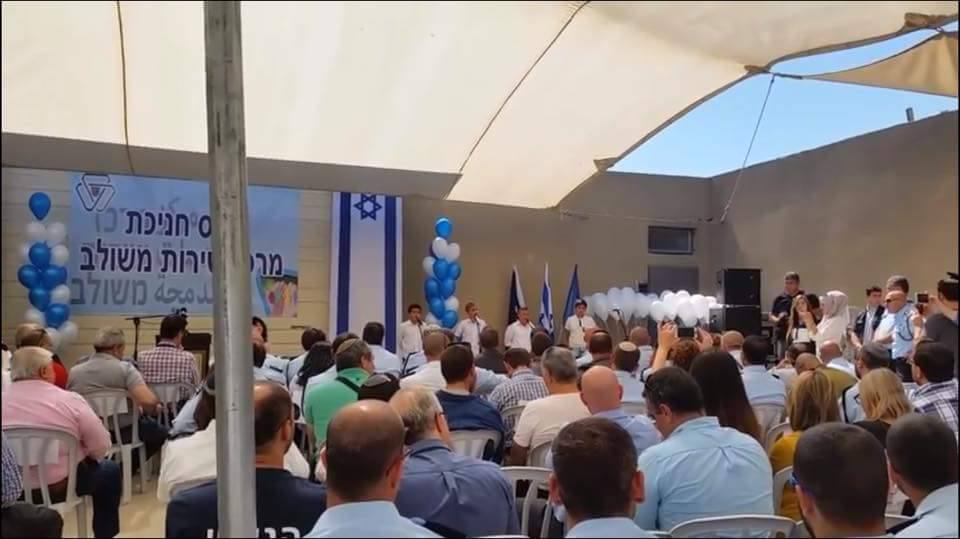 " The reason behind such step is to impose control on the camp. No services will be given. It is only to go deep in the camp, apply surveillance and be able to chase people. The municipality has never carried out its duties properly in areas. They don't pick garbage and the streets are still unpaved. As for police, they never interfere in thefts, murder and drug dealing issue inside of the camp. On the contrary, they promote for such things".
It should be noted that the opening of the police station comes in time with fiftieth memory of the occupation of Jerusalem. The new station in the Shuafat refugee camp was the first of a number of police stations that will be opened "in the villages of East Jerusalem.
Israel intends to recruit youth from the area to be working in the police sector. Not only, they look to reinforce the idea of military enlistment in order to "Israelize" the area and its inhabitants.
Prepared by
The Land Research Center
LRC