Israeli Occupation Forces confiscate mobile room from Nablus governorate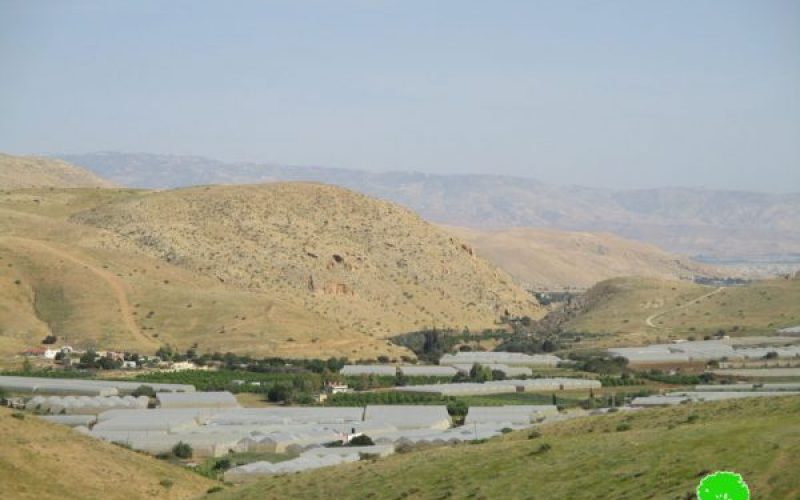 Violation: confiscation of caravan
Location: Furush Beit Dajan village
Date: April 04, 2017
Perpetrators: Israeli Occupation Forces
Victims: family of Tariq Abu Oun
Details:
A massive force from Israeli Occupation Army on March 04, 2017 raided the village of Furush Beit Dajan in the area of Middle Jordan Valley and confiscated a mobile room and moved it to Al-Hamra Israeli military camp.
It is reported that the room was gifted by ACTED aid organization for the family of Tariq Oun that is composed of 12 members including 8 children. The room is 45m2 in area.
It should be noted that Oun family got their tents demolished one year ago by the Israeli Occupation Forces.
It should be also noted that the structures of Furush Beit Dajan village witnessed a wave of Israeli notifications of stop-work and demolition since the beginning of 2017. It is clear that this step comes as an Israeli plan to harass people of the area and push them out of their village.
About Furush Beit Dajan:
It is located in the middle of Palestinian Jordan Valley and is considered an extension of Beit Dajan village, east of Nablus. It has a total population of 1500 people, 50% of which descend from Bedouin origins; sheep grazing and agriculture are the main sources of income for such people
The village has a total land area of 14000 dunums; the occupation confiscated 12000 dunums of it for the sake of establishing the colony of al-Hamra in the western side of the village, the colony of Mekhora in the southern part and a military camp in the eastern side of it. The village lacks a master plan; a thing that caused dozens of residences to get notified by the occupation in addition to other dozens that were demolished as a result.
The village has about 450 dunums of protected vegetables and 1600 dunums of citrus plantation.
Prepared by
The Land Research Center
LRC