Israeli Occupation Forces torch agricultural lands in the Nablus town of Burqa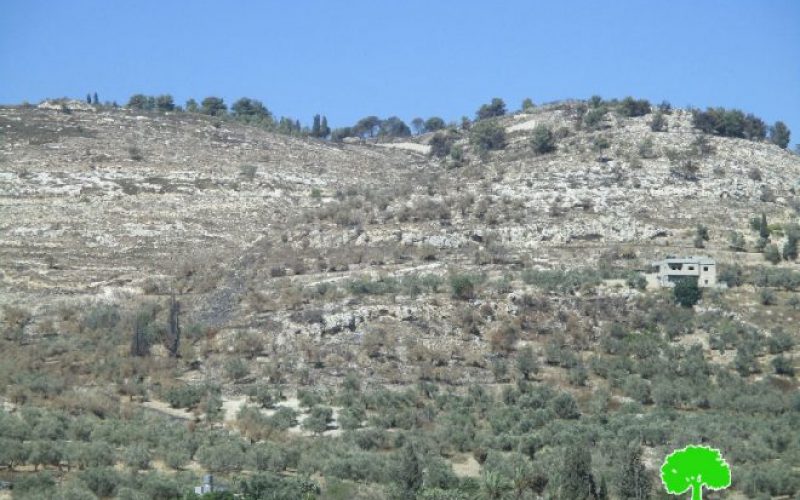 Violation: setting fire to agricultural lands
Location: Burqa town- Nablus
Date: July 15, 2016
Perpetrators: Israeli Occupation Forces
Victims: number of town's farmer
Details:
Israeli Occupation Forces on July 15, 2016 set fire to 6 agricultural dunums of olive groves located nearby the bypass road founded in Burqa village, north Nablus city after hurling stun grenades at the lands. Noteworthy, presence of hay helped spread the fire to reach vast area. As a result, 60 fruitful olive trees were burned down according to Burqa village council. It should be marked that the targeted trees belong to Daghlas family. The trees were considered a source of income for the affected families.
It is reported that such an attack occurred many times during the past couple of years. Noteworthy, Israeli Occupation Forces carelessly deal with the Palestinian complaints submitted against attacks and violations; they even participate in such violations and protect colonists who carry out attacks against Palestinians as well.
About Burqa:
It is located 17km to the northwest of Nablus city and is linked to it through the 3.5km Nablus-Jenin road. The village is 450m above sea level and has a total area of 18,500 dunums, of which 480 are considered the built-up are. Administratively, the village follows Nablus Municipality and is run by a village council.
Burqa is edged by Yasid and Beit Imrin villages from the east, Sabastiya from the south, Bizzariya and Ramin from the west and Atara from the north.
According to the census of 2007, Burqa populates 4300 residents.
The village witnessed the establishment of Homesh colony on confiscated lands in 1980. The colony was evacuated in 2004 but 4000 dunums are still considered as "closed military zone" by the occupation.
Prepared by
The Land Research Center
LRC