Israel's Municipality in Jerusalem ratifies the construction of four colonial residential units in the Jerusalemite neighborhood of Silwan, south AL-Aqsa mosque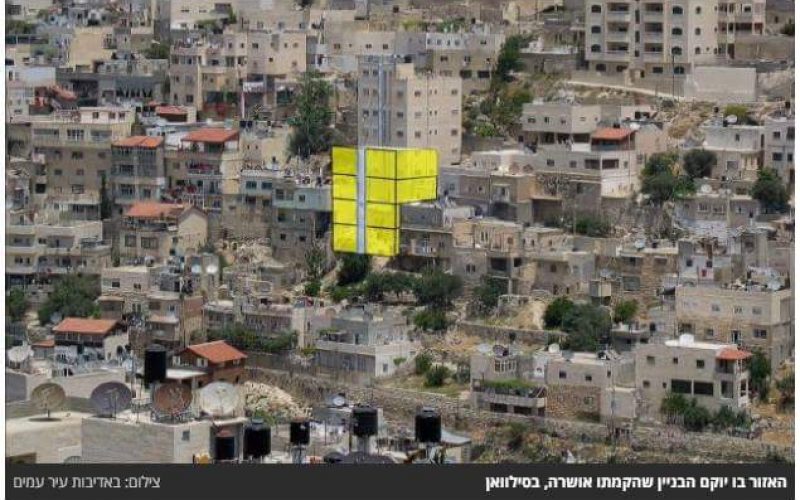 Israel's Municipality in Jerusalem ratified on June 16, 2016 a new project to be implemented in the neighborhood known as "Yemeni quarter" , south Al-Aqsa mosque. It should be marked that the colonial group, Ateret Cohanim, applied for Israel's Municipality to construct four residential units on a plot of 200m2 that is classified as "Property of Absentees".
Ateret Cohanim claims the land as Jewish property that belongs to a family, which came from Yemen in 1930s. It is also claimed that the family left Jerusalem after the war of 1948. Thus the land was enlisted as "Property of Absentees".
It should be marked that the plot has the number of 73 and is located amidst of four plots that total 200m2 all together. Despite the fact that the land is classified as "green area" where construction is not allowed by the municipality, an approval for construction was surprisingly given to the colonial group.
Member of Legal Defense Committee in Batan Al-Hawa neighborhood , Yaccoub Rajabi, said that residents of the area objected to the municipality's decision and sought an attorney to follow up on the case.
He also said that that the neighborhood is inhabited by 1300 people from different families namely ( Sarhan, Shweiki, Basbous, Ghaith, Abu Nab, Abu Ramouz, Rajabi and Shihada). It should be marked that 17 families received evection orders on their residences for the favor of Ateret Cohamim group. Orders were served on the claim of Jewish ownership. Noteworthy, orders target all heirs and families despite being served on single person.
The neighborhood of Batan Al-Hawa accommodates four Israeli outposts namely* Beit Al-Asal, Beit Unital, Beit Rahel, and a building that has been illegally purchased".
Prepared by
The Land Research Center
LRC