New master plan for new neighborhood in Talmon "C" colony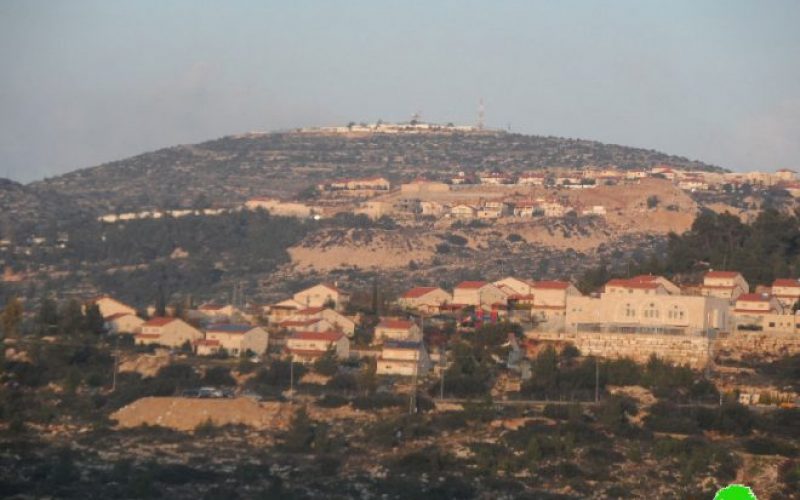 Violation: depositing new master plan for a colonial neighborhood
Location: Al-Janyyeh, Ras Karkar and Deir Ammar villages- Ramallah city
Date: May 20, 2016
Perpetrators: Colonization Sub-Committee- Israel Civil Administration
Victims: farmers from the villages
Details:
Colonization and colonial expansion have always been on the top of the Israeli agenda conducted in Palestine. This is how the occupation imposes de facto on the ground to make it almost impossible to change the status in future negotiations.
It should be marked that the colony of Talmon–that is founded on confiscated lands from Deir Ammar and Ras Karkar villages, northeast Ramallah — had a great share of attention from the Settlement Council of the West Bank, given that this colony is a linking point between (Nahliel, Dolev and Talmon) colonies in addition to the outposts relative to them. Theses colonies make a bloc of colonies that separates the northern part of the West Bank from its central part.
It is reported that the Colonization Sub-Committee on May 20, 2016 advertised ,through Al-Quds newspaper, a master plan for a new colonial neighborhood, north Talmon colony.
According to the advertisement, the plan includes the transformation of massive areas of agricultural lands that were confiscated on the claim of "security purposes" into lands for residential development, public parks, industrial zones and roads networks. Noteworthy, the targeted lands are founded in the villages of Ras Karkar, Al-Janyyeh and Deir Ammar.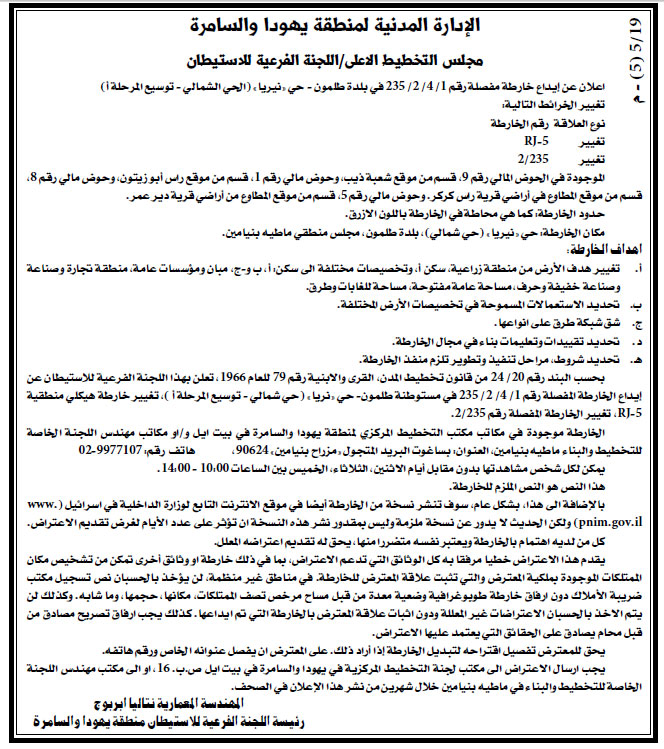 Photo 1: the advertisement featured on page 20 in AL-Quds newspaper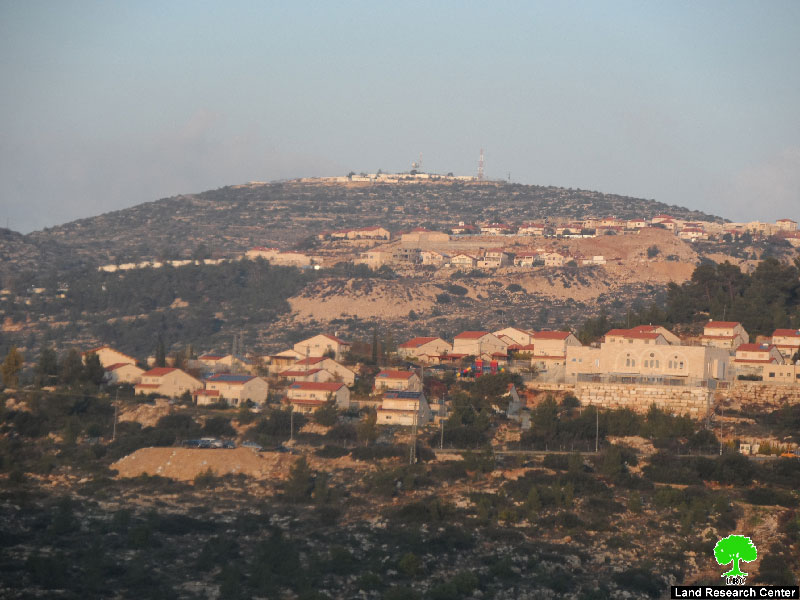 Photo 2: Talmon colony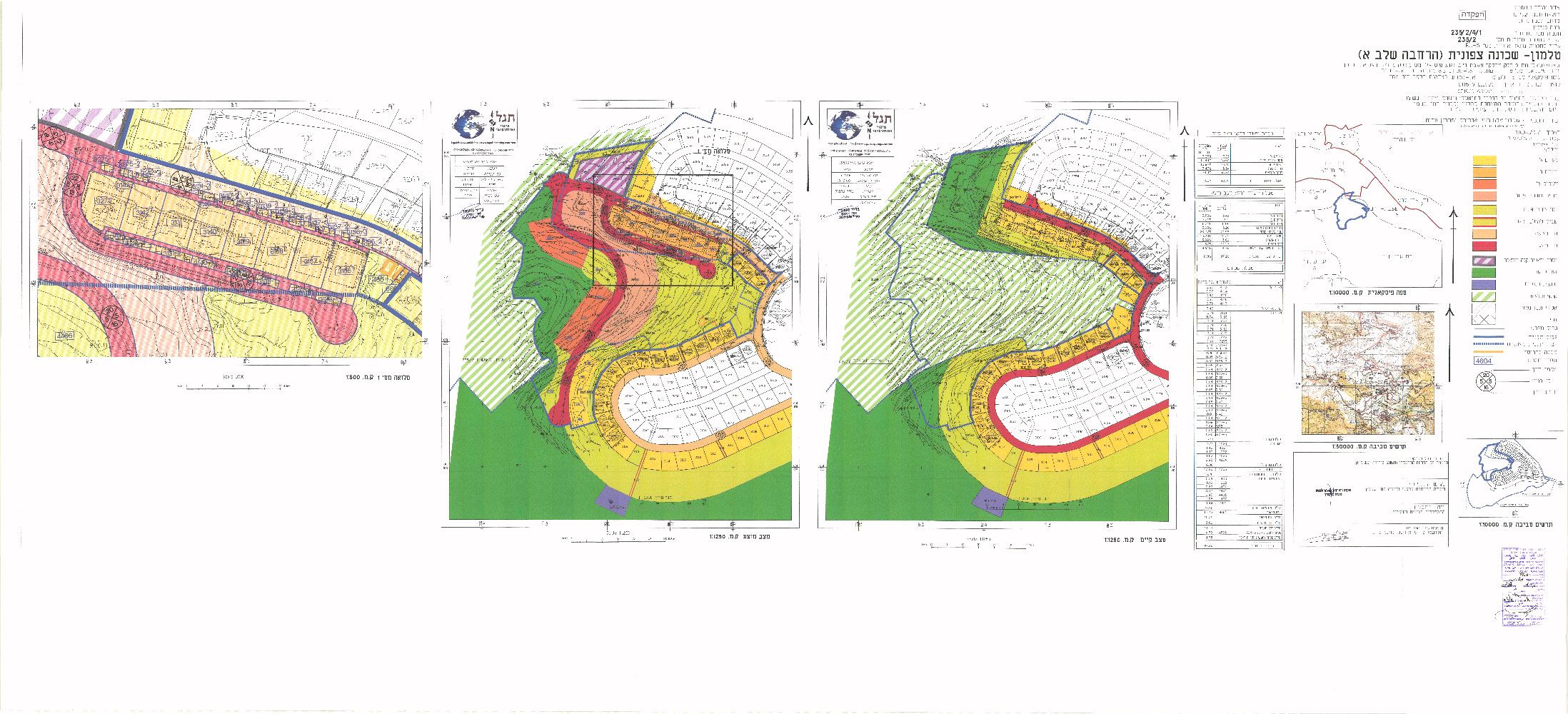 Photo 3: a map of the new master plan in Talmon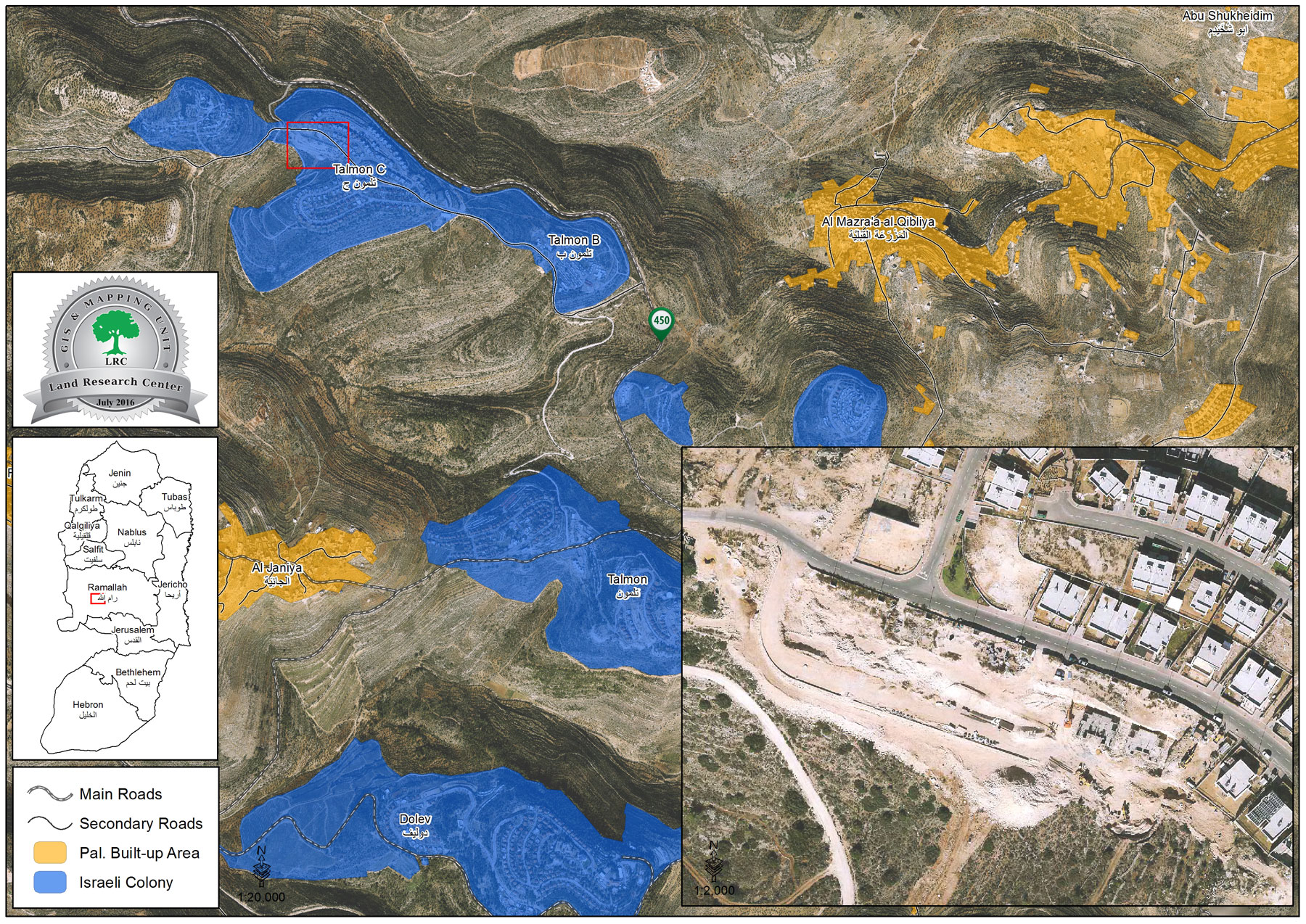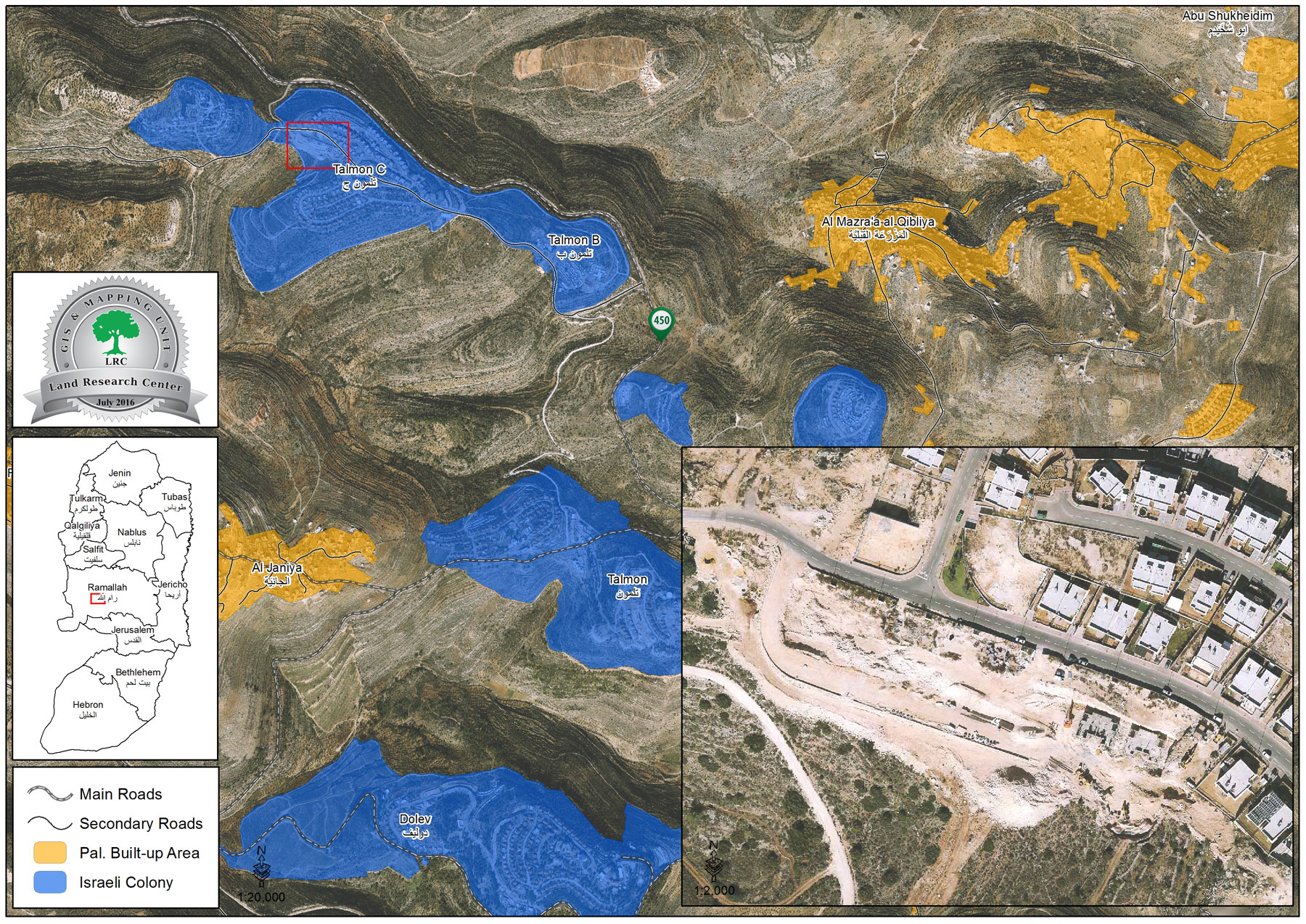 Photo 4: an aerial image illustrating the construction locations
During the past years, Talmon colony witnessed the construction of new colonial neighborhoods and outposts that later became separate entities, controlling massive area of Palestinian confiscated lands. Such lands were declared inaccessible for Palestinians and that is how they were taken.
The bloc of Talmon colonies was established on 300 dunums from Al-Sawyyeh village in 1989. Five hundred meters from there, Israeli Occupation authorities established a new colony in 1991 under the name of Talmon B. in 1992, a third colony was established 200 meters from Talmon B on some lands confiscated since 1980; the new colony was named Talmon C. eventually, the three colonies were linked with a bypass road to facilitate colonists' movement and create a colonies bloc in the area.
Land Research Center sees Israel continuous expansion on colonies in the West Bank and Jerusalem at the expense of Palestinian and lands a flagrant violation of Human Rights and all international laws and conventions, which prohibit disposition of public properties in occupied countries.
Prepared by
The Land Research Center
LRC