Israel court rules to evict family house in Jerusalem for the favor of Ateret Cohanim colonial group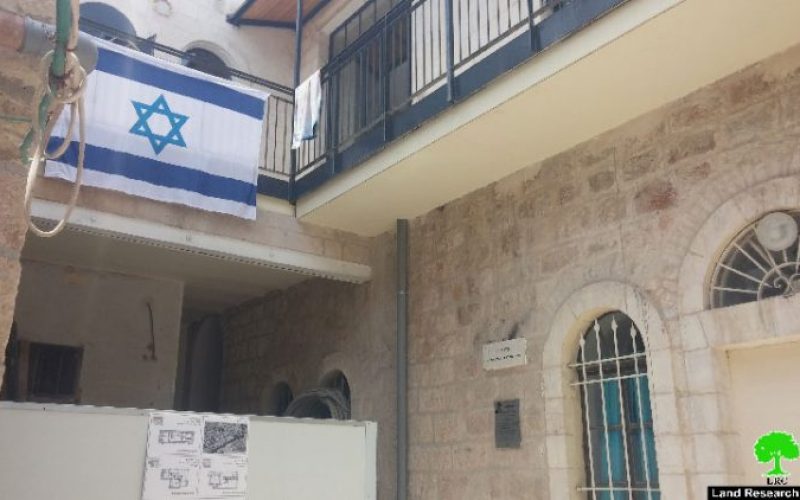 Israel Central Court rejected a plea submitted by Qirrish family to object an eviction order served on their residence located in Al-Sa'diya neighborhood in the old city of Jerusalem by 2016. The eviction order came after the colonial group Ateret Cohanim claimed ownership of the property. Noteworthy, the family was fined the amount of 176,000 NIS and had to pay 15,000 NIS as per the expenses of Ateret Cohanim group's attorney.
Citizen Mazin Qirrish told Land Research Center the following: " The property is a three story building that accommodates 12 residences. Ateret Cohanim seized the first and the third floor on July 28, 2010 after it claimed buying the building from original owners on December 31, 1990. This is what Ateret Cohanim mentioned in a law case submitted to the Magistrate Court, requesting the eviction of the building. Qirrish family won the case after presenting papers showing that the family rented the property during the Jordanian ruling era on Jerusalem or before the Israeli occupation of 1966. Thus, Jordanian Protection Law applies on such properties.
Ateret Cohanim used the "Third Generation" law to evict the house after the death of my father(Kamal Mustafa Qirrish) in 1996, considering him the third generation since the renting of the property. The law says that after the death of third generation person, family is not rightful to stay in property. In 2003, we managed to restore the house through Jordanian Protection Law but the court ruled us to pay rent for Ateret Cohanim group. Mistakenly ,the attorney assigned my mother to pay the rent since she is a third generation person. After her death in 2009, we lost hope and chance to reside in the building again.
On July 27, 2010, a number of colonists broke into the first and third floors and claimed the ownership of the building through purchase. It is when I sought the court to restore the property"
Currently, the seven member family of Mazin Qirrish resides in a 50m2 apartment. Mazin represents the fourth generation in the seized building. Being the fourth is what Ateret Cohanim used against him in the court to be evicted.
Land Research Center on July 2010 documented the takeover of Qirrish family (LINK)
Prepared by
The Land Research Center
LRC