Colonial company seizes three dunums in the Jerusalem neighborhood of Sheikh Jarrah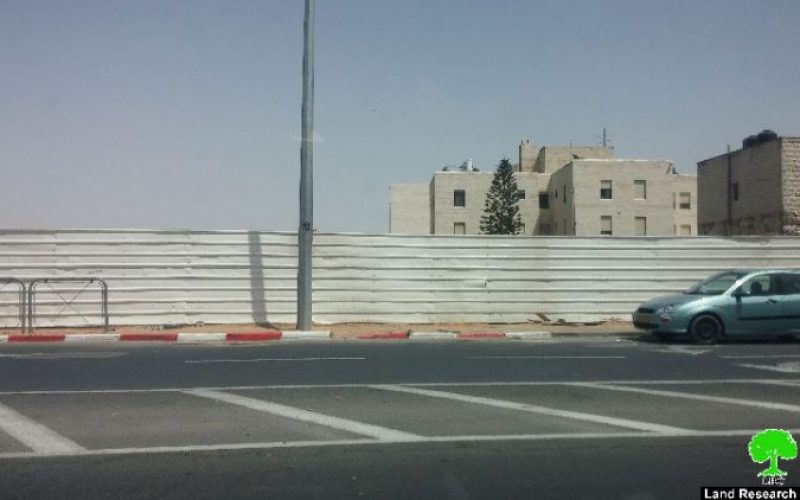 "Amanah" Company for General Contracting and Construction seized on May 12, 2016 a three dunum plot in the Jerusalem neighborhood of Sheikh Jarrah. The company claimed the property purchased from Israel Lands Department. In reality, the plot is owned by Abu Taa'a family.
Citizen Mohammad Abu Taa'a told Land Research Center the following:
" We own the land since 1942 and we have an ownership document on the plot. But Amanah company claimed ownership of the plot in 1998. The plot was originally confiscated in 1968 after the occupation of Jerusalem. The attorney I hired proved in 2011 that the 3 dunum plot is not classified within the confiscated area of 1968. Noteworthy, the confiscation came under the pretext of "Military Purposes" . Shortly after, the confiscated area accommodated the French Hill colony and other Israeli establishments. Ever since that time, we have been trying to obtain a building permit for construction on the plot but the Israeli government rejected it many times".
He also added: " On March 2016, workers from Amanah company arrived at the plot and fenced it in preparation to start construction of a new project. The project is believed to be a huge building of four stories that accommodates seventy offices. Therefore, we took the case from the Magistrate court that rejected the plea submitted in rejection of the order to Israel Supreme court".
The executioner is the judge!!
Israeli courts is a governmental means to direct cases in favor of colonists and their establishments. Palestinians are left with no choice but to seek justice from Israel courts, which never grant them rights. Despite all that, Palestinians keep on filling their cases in Israeli courts, believing that they are rightful to live on this land and not the Israeli occupation that works to Judaize Palestine.
It is clear that by implementing the aforementioned project in Sheik Jarrah, the Israeli government is working to Judaize the neighborhood and push people out of their residences. Such Israeli plans aim at establishing new colonies and expanding old ones. A year ago, a Talmudic school was built in the area to minimize Palestinian presence in the neighborhood. As a result, many Palestinian houses got demolished in the process of establishment.
Prepared by
The Land Research Center
LRC