Expansion works on Kiryat Netafim colon, west Salfit governorate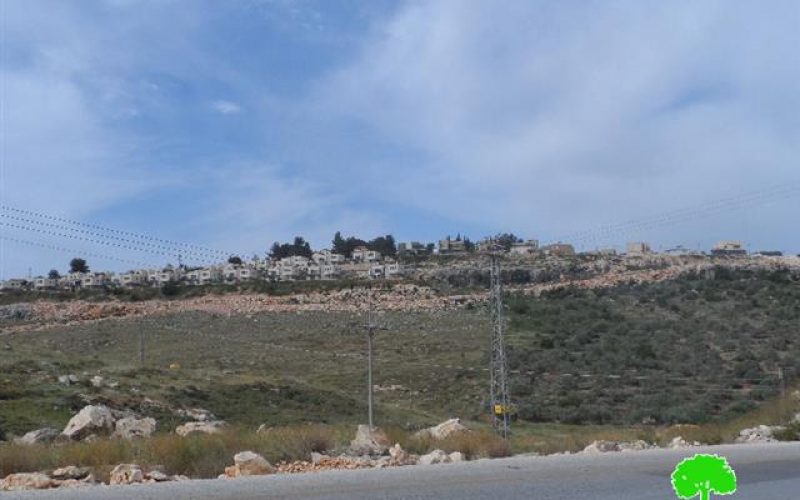 Violation: expanding colony on Palestinian lands
Location: Qarawat Bani Hasan- Salfit
Date: April 11, 2016
Perpetrators: colonists of Kiryat Netafim
Details:
The colony of Kiryat Netafim, that is founded on confiscated lands from Qarawat Bani Hasan, west Salfit governorate, is witnessing notable ravaging and land sweeping activities in the western side of the colony. This comes for the sake of opening a new road with the length of 600m to link the different parts of the colony to each other and to link it to the bypass road number 5.
It is reported that around 19 dunums were ravaged to achieve the aforementioned goal. Such an activity would create a new de facto to develop the colony through building new residential units and infrastructure.
According to the field research of Land Research Center, Kiryat Netafim is reported to be expanding in notable speed. Many residential units are reported annexed to the colony from inside to make Kiryat Netafim doubled in size compared to the past five years.
The name of the colony is derived from al- Nowaitif ancient Roman well founded on the lands of Qarawat Bani Hassan town. The colony was built in the beginning of the eighties of the last century on the lands of Qarawat Bani Hassan and nearby Sarta.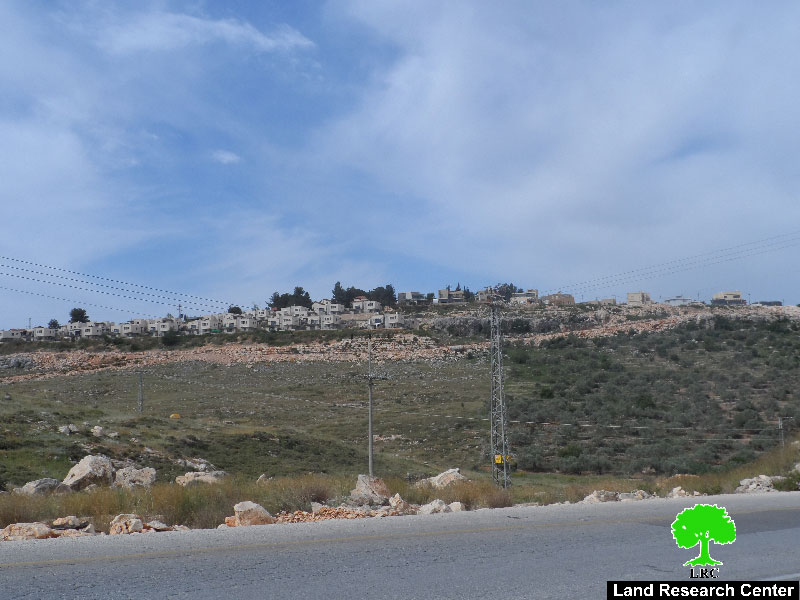 Photos 1-3: Israeli occupation dozers carrying out ravaging works on lands of Qarawat Bani Hasan
About Qarawat Bani Hasan
Founded to the northwest of Salfit governorate, the village is edged by Deir Istiya and Haris villages from the east, Surta village from the south, Bidyan village from the west and Wad Qana from the north.
Qarawat Bani Hasan populates 3752 people on 9443 dunums ( Palestinian Central Bureau of Statistics PCBS-2007)
After the occupation of the West Bank in 1967, the Israeli occupation established the colonies of Barqan and Kiryat Netafim on confiscated lands from Qarawat Bani Hasan. The total of the confiscated lands at time was 341 dunums.
Prepared by
The Land Research Center
LRC