A huge Israeli commercial complex to be build on Beit Hanina lands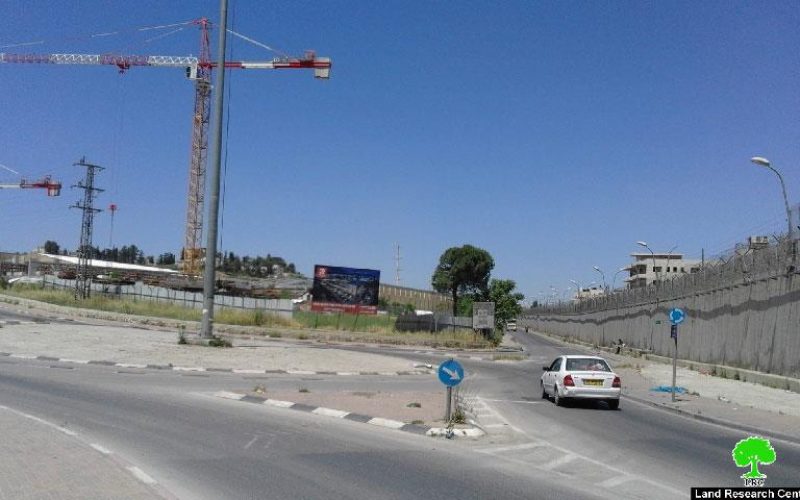 Machineries of the Israeli occupation commenced on April 2016 construction works on a new project to build a commercial complex on Beit Hanina and some of Qalandiya's lands, north Jerusalem. Noteworthy, the location is founded nearby the industrial zone of Atarot and is adjacent to the apartheid wall.
The commercial complex belongs to Israeli businessman Rami Levi, who owns a series of commercial stores all over the occupation state; especially inside of colonies.
It is reported that the project will be carried out through the Israeli company of general contracting and construction Moria, which is known to participate in the construction of colonies and outposts.
The head of maps department at Arab Studies Society, Khalil Tafakji, said the following:
"In 1970, Israeli occupation authorities confiscated 1200 dunums from the area of Beit Hanina. And in mid seventies, the so-called Atarot Industrial Zone was established there. Another 182 dunums were confiscated from the same area in 1982"
On the other hand, the project comes to strike the local stores, which are the main source of income for the Jerusalemites of the nearby.
One of the shops owners told Land Research Center the following:
" Establishing the new commercial complex will exhaust the area; especially after isolating Jerusalem from the West Bank via the apartheid wall. Residents of the nearby used to shop from the area but now stopped due to the wall. Now, we rely on local residents to buy from us. Establishing a Rami Levi supermarket will strike us since this market sells with cheap prices due to the support of the government of Israel. We pay what we make as taxes for Israel and its municipality. Additionally, such a huge supermarket requires massive parking places, which is what the area doesn't have".
This project came in continuation of the Israeli plans that started in the first week of the occupation of Jerusalem in 1967 and aimed at Judaizing the city for the sake of colonial expansion. This is to forge the fact that Jerusalem is Israel's capital.
Prepared by
The Land Research Center
LRC