The Israeli Occupation Forces threat a residence of Demolition in East Jerusalem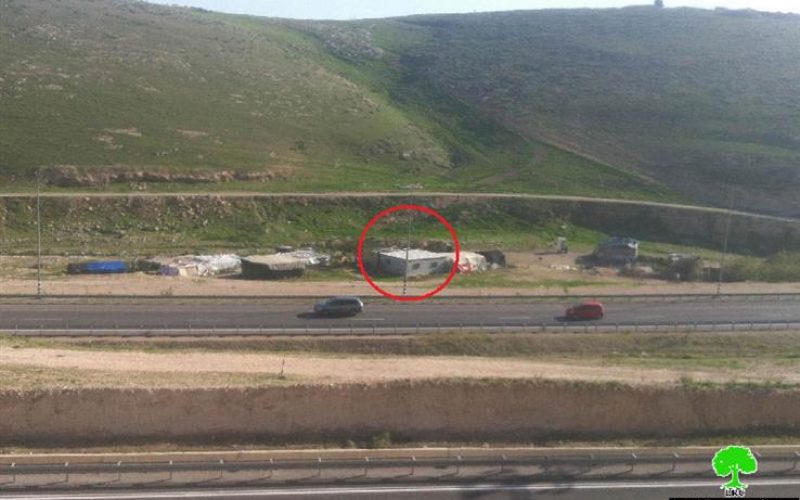 Violation: serving "additional opportunity to object demolition" notice
Location: Abu Falah community- East Jerusalem
Date: February 10, 2016
Perpetrators: Israel Civil Administration and army troops
Victims: family of Mohammad Abu Dahook
Details:
The Israeli occupation authorities served on February 10, 2016 an "additional opportunity to object demolition" notice on the residence of Citizen Mohammad Abu Dahook in the Bedouin community of Arab Abu Falah, east Jerusalem. Noteworthy, this order was served following the previous demolition order number 392377.
It is reported that Israel Civil Administration accompanied by an army patrol raided the community and delivered the notice to citizen Mohammad, granting him a three day deadline to object to the order in Israeli courts.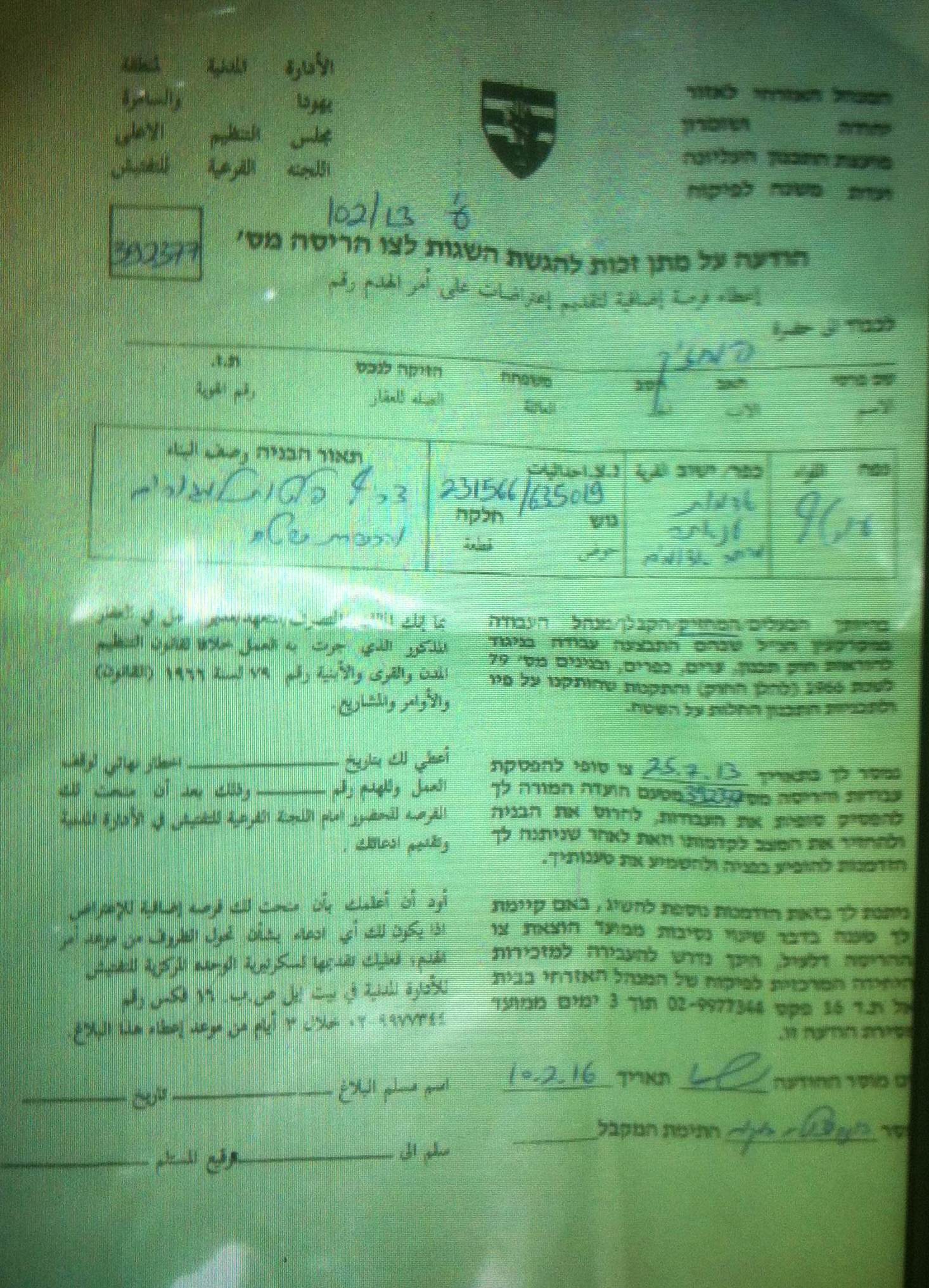 Photo 1: the recently served order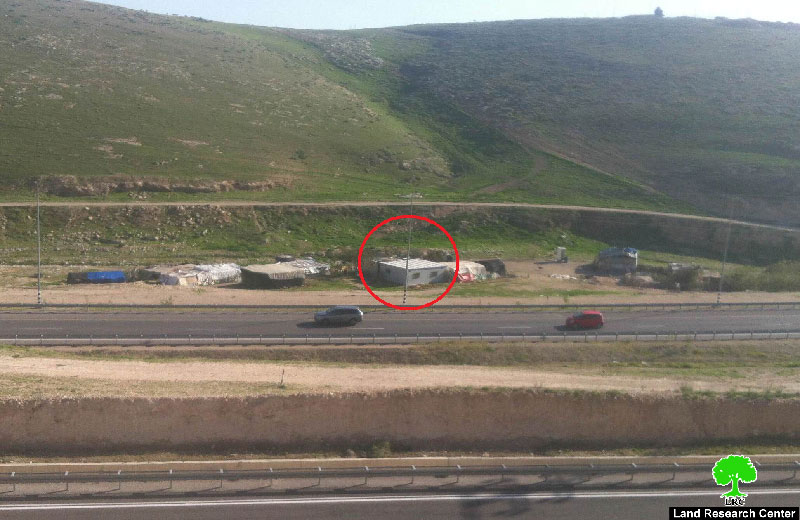 Photo 2: residence of Abu Dahook family
It should be marked that the order mentioned that a stop-work order was served on July 25, 2013 and that the Regional Inspection Committee – the Israeli Occupation Civil Administration granted the affected a three day deadline to object.
The affected house is reported to be built by metal slaps with a total area of 25m2. It is home for six members including four children.
Abu Dahook is now concerned about the future of his family if the demolition gets approved effective. This will certainly render the family homeless.
It should be marked that demolitions are usually carried out on the claim of unlicensed construction within area classified "C" according to Oslo Accords, knowing that permits and licenses are never granted for Palestinians in such areas.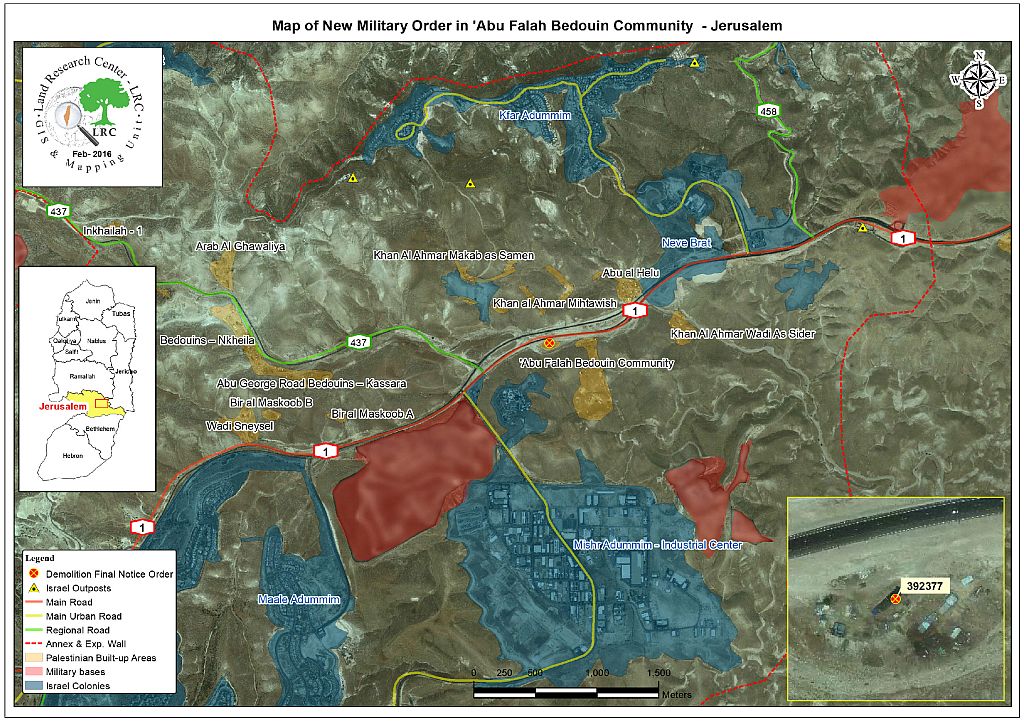 Uncertain future :
The case of Abu Dahook residence dates back to 2013 when the citizen was delivered a demolition order following some modifications rehabilitation works on the house. Israel Civil Administration considered such modifications illegal and unlicensed constructions.
Abu Dahook sought Israel attorney Shlomo Leiker to follow up on his case. The attorney managed to obtain an injunction, halting the demolition until Israel Supreme Court reaches a final decision on the case.
It should be marked that a 72 hour (three days) deadline is not sufficient to prepare a legal file with all documents needed to obtain building permits and license from Israel Civil Administration. This policy is conducted by the occupation to render Palestinians hopeless.
Under surveillance:
It should be marked that Abu Dahook is living nearby the high way that links Jerusalem to Jericho. This means that any rehabilitation works on the house would cause the citizen's house to get demolished as a result.
Prepared by
The Land Research Center
LRC