Israeli Occupation Forces confiscate three agricultural barracks from Al-Hathroreh Bedouin community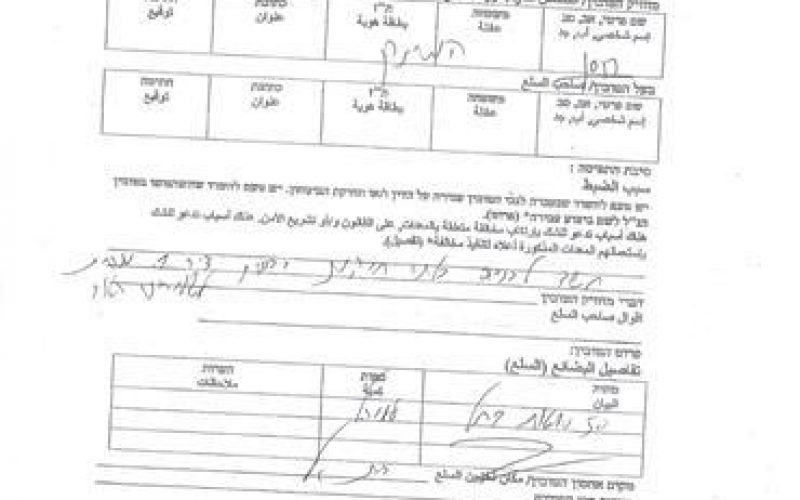 Israeli Occupation Forces confiscated on March 27, 2016 three agricultural barracks that belong to the citizen Hasan Saray'a from the Bedouin community of Al-Hathroreh.
Forces from Israel Civil Administration relative to Ma'ale Adummim colony raided the Bedouin community and imposed a closure on the area to confiscate the barracks and move them via military trucks.
Saray'a asserted:
"The vehicles of Israel Civil Administration raided the area at 10:00 in the morning and embarked on confiscating the barracks and moving them via trucks. The operation lasted until 5:00 in afternoon"
He added: " The force did not let us explain how important to the community the barracks were and didn't even give us a chance to express the humanitarian situation of the community. The barracks were a need and not a luxurious items or unlicensed structures as the officer of the force claimed"
The officer of the force delivered Saray'a a minute of confiscation when the operation ended.
Saray'a pointed out that Palestine Ministry of Agriculture was informed of the incident since it is the responsible of the confiscated barracks. The ministry received the news through its staff that works in the field. We wait to be compensated, Saray'a said.
It should be marked that lawyer Shlomo Laker was also informed of the incident to take a legal action and follow up on the case in Israeli courts.
The affected citizen asserted that he did not receive any warnings
otices from Israel Civil Administration before. The Civil Administration intend to uproot us from the land we were displaced to since 1948, said Saray'a.
It should be marked that the family of Saray'a is composed of eight members (three girls and two boys in addition to the parents). Citizen Saray'a suffers harsh financial conditions since he is jobless.
The conditions of Bedouin communities and residents became worse since the status of livestock and animals deteriorated. Noteworthy, the confiscated structures are sheep barracks and this will negatively affect the citizen in terms of livelihood.
Prepared by
The Land Research Center
LRC