Stop-work orders on structures in Khirbet Al-Fakhit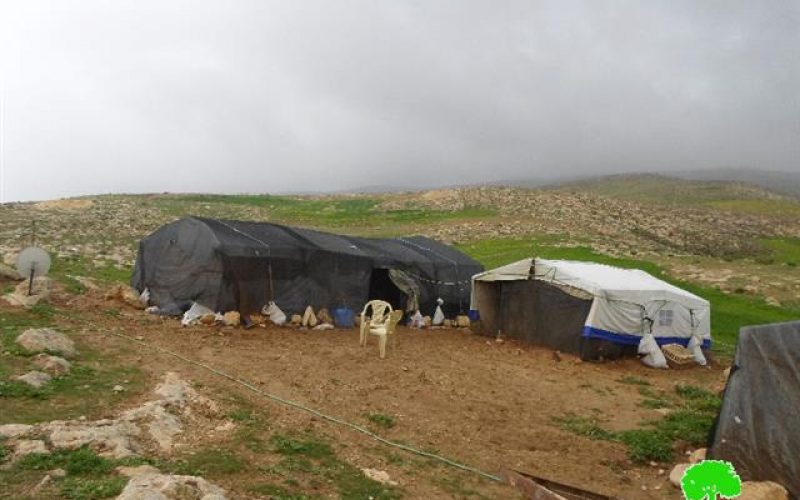 Violation

: serving stop-work orders on 15 structures

Location: Khirbet AL-Fakhit- Masafer Yatta
Date: February 21, 2016
Perpetrators: Israeli Occupation Forces and Civil Administration
Victims: residents of the area
Details:
The Israeli occupation authorities served on February 21, 2016 stop-work orders on agricultural and residential structures owned by residents from Khirbet Al-Fakhit that is relative Masafer Yatta, south Hebron city.
It is reported that a vehicle from Israel Civil Administration accompanied by an army patrol raided the area, hung the orders on the targeted structures and took photos of them before the force had left.
The orders mentioned that the structures were unlicensed and ordered a halt on construction works. March 17, 2016 was assigned as the hearing session for the Regional Inspection Committee – the Israeli Occupation Civil Administration in the Israeli colony of Beit El to consider the status structures. The orders targeted none residences, three agricultural structures, two portable toilets and a kitchen. The following table shows information about the affected people:
No.

Owner

Family

Minors

Aream2

Threatened structure

No. of order

1

Yasir Abu Subha

9

4

150

Barn

150

Agricultural barrack

45

Cement brick residence

4

Portable toilet

70

Brick house

2

Fatima Abu Subha

2

0

36

Residential tent

4

Portable toilet

3

Mohammad Abu Subha

6

4

100

Barn

30

Brick house

40

Residential tent

4

Wudha Abu Subha

4

0

35

Brick house

5

Jamila Abu Subha

5

4

42

Brick house

6

Muheyi Abu Subha

9

4

120

Residential tent

Residential tent

Kitchen tent

Total

35

16

826
Source : Field observation- Department of Monitoring Israeli Violations- Land Research Center-2016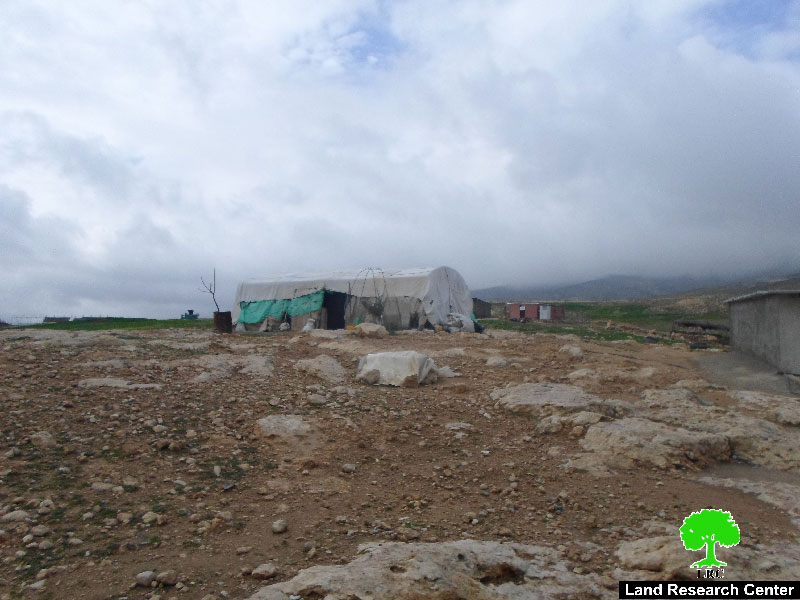 Photos 1-3: view of the targeted structures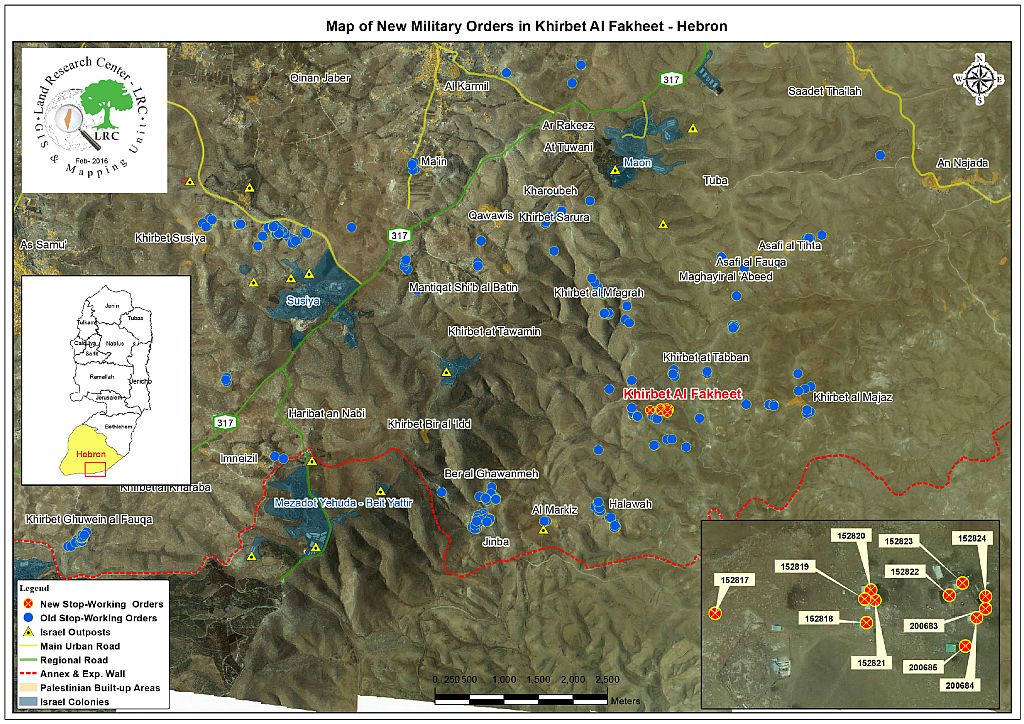 About Al-Fakhit:
Khirbet Al-Fakhit is relative to Masafer Yatta and populates 80 people who live off of agriculture and animal husbandry. The hamlet is edged by Khirbet Al-Majaz from the east, Khirbet Al-Tawamin and Shu'ub Al-Butm from the west, Khirbet Al-Tabban from the north and Khirbet Al-Halawah and the apartheid wall from the south.
Land Research Center documented the violations al-Fakhit area underwent during 2014 as follows :
Prepared by
The Land Research Center
LRC